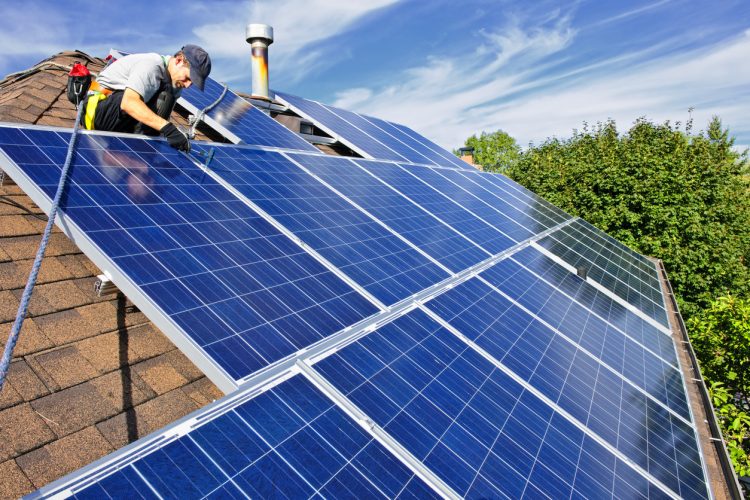 SAN DIEGO, CALIFORNIA – In an article published by the Journal of Energy & Natural Resources Law (JERL). Klinedinst attorney Molly L. Zohn discusses the risk solar equipment dealers take when dealing with customers that are not creditworthy.
The solar industry faces unique challenges in cases of purchaser default. Many states, including California, assign specific rights to purchasers once a contractor or supplier affixes their product to real estate. This creates special problems for those contractors, should the real estate owner default or renege  on their payment obligations.
Ms. Zohn's article, "Caught in the Middle: Security Interests of Solar Photovoltaic Wholesalers," analyzes different approaches solar equipment dealers can take to find the best solution and least expensive mechanisms for collection. Drawing from California state law, the state with by far the most solar photovoltaic (PV) installed capacity in the United States, Ms. Zohn also unmasks scenarios, strategies, and remedies for companies to employ. 
JERL is the Journal of the International Bar Association's (IBA) Section on Energy, Environment, Natural Resources and Infrastructure Law. Published quarterly, JERL features articles written by some of the finest academic minds and most successful practitioners in this area of study. A highly-respected journal in the energy industry, JERL is committed to reflecting contemporary issues that face the energy and natural resources sectors.
As Chair of Klinedinst's Energy and Natural Resources Group (ENRG), Ms. Zohn advises clients with respect to energy, environmental, regulatory compliance, and transactional matters. Her experience includes representing clients in significant commercial transactions, including a $1 billion dollar sale of overseas power generation and utility companies. She has also litigated on behalf of utility companies and other power production entities before courts and regulatory agencies.
IBA is the world's leading organization of international legal practitioners, bar associations and law societies. The organization influences the development of international law reform and shapes the future of the legal profession throughout the world.
Klinedinst congratulates Ms. Zohn on her recent publication. To read Ms. Zohn's analysis of security interest and liens behind solar photovoltaic transactions, click here:
https://www.tandfonline.com/doi/full/10.1080/02646811.2016.1216694
About Klinedinst
Klinedinst has become the go-to firm for clients across California, across the West, and across the globe. Our litigators, trial attorneys, and transactional lawyers guide clients through every problem, finding solutions at every turn. The firm serves clients from offices in Los Angeles, Sacramento, San Diego, Santa Ana, and Seattle. Whether representing businesses in court, helping negotiate transactions, or handling matters in state, federal, or appellate courts, Klinedinst attorneys help get the job done.