Employers continue to adjust to changing public health and employment law guidance as we now move into the third year of the pandemic. As expected, California's legislature restored COVID-19 related sick leave that had expired last September. The state's new COVID-19 Supplemental Paid Sick Leave (SPSL) codified at California Labor Code Section 248.6 will go into effect 10 days after Governor Gavin Newsom signs the law, which was passed by the California Legislature on February 7, 2022.
Which Employers are Covered?
The new SPSL law applies to employers with 26 or more employees.

How Much Paid Leave Must Employers Pay For?
Full-time employees will receive 40 hours of SPSL under the law.

If the covered employee works a variable number of hours, the entitlement is based on 7 times the average number of hours the covered employee worked each day for the employer in the 6 months preceding the date the employee took SPSL. If the employee has worked for the employer over a period of fewer than 6 months but more than 7 days, this calculation is made over the entire period the covered employee has worked for the employer. If the employee works a variable number of hours and has worked for the employer over a period of 7 days or fewer, SPSL will amount to the total number of hours the covered employee has worked for that employer.

Full-time employees may receive up to 40 hours of additional California SPSL for themselves if they test positive for COVID-19 and cannot telework. Employees also may take additional leave for caring for a family member if the employee provides a positive test result for the employee's family member. In total, therefore, 80 hours of SPSL can be taken under the new law. Additional SPSL is also available for less than full time employees under a similar calculation described above.

Employers are obligated to pay up to $511 per day or up to $5,100 in the aggregate per employee.

Of note, the new law "shall not limit an employer's duties to comply with the Cal-OSHA COVID19 Emergency Temporary Standards…" This means that under the Cal/OSHA Emergency Temporary Standards, employers will still be required to provide exclusion pay, which cannot be applied to SPSL. Under the ETS, employers must continue to provide employees with exclusion pay if they test positive for COVID-19 because of work or come into close contact with a positive case during the infectious period at work.

What is SPSL Used For?
Eligible employees may use SPSL for the following 6 reasons:


The time period that the employee (or a family member the employee is caring for) is subject to an isolation or quarantine period as defined by the California Department of Public Health (CDPH), the U.S. Centers for Disease Control and Prevention (CDC), or a local public health officer.
The time period that an employee's medical provider has advised the employee (or a family member the employee is caring for) to isolate or quarantine.
Appointment time for a COVID vaccine or booster, or an appointment for a family member.
Time-off when the employee is experiencing, or taking care of a family member who is experiencing, symptoms relating to the COVID vaccine or booster. Leave under this circumstance is generally limited to 24 hours.
Time-off when the employee is experiencing COVID-19 symptoms and is seeking a medical diagnosis.
Time off when the employee is caring for a child whose school or place of care is closed or unavailable due to COVID-19.

Labor Code Section 248.6 defines "family member" as a parent, child, spouse, registered domestic partner, grandparent, grandchild, or sibling.

SPSL is available for immediate use upon an oral or written request from the employee. Generally, the employee may decide how many hours of SPSL to use. Notably, an employer may not require the employee to use other paid or unpaid time off before allowing the employee to use SPSL.


Timeframe for Law
California Labor Code Section 248.6 is retroactive to January 1, 2022. The law is set to expire on September 30, 2022. However, an employee taking SPSL at the time of the expiration of the law is permitted to continue to take the full amount of SPSL to which the employee is entitled.

Pay Stub Requirements & Notice Requirements
Wage statements (also known as pay stubs) require certain information in order to be compliant under California law. This new law generates an added requirement that an employee's wage statement must show the amount of SPSL that the employee has actually used—not how much they have available.

UPDATE: The Labor Commissioner has prepared a notice that employers must post in the workplace regarding SPSL which you can download here.  The employer may email the notice to employees who do not frequent the workplace regularly.  Additionally, the Labor Commissioner's Office's website recently published FAQs regarding SPSL, which are linked here: 2022 SPSL FAQs (External Website).
About the Author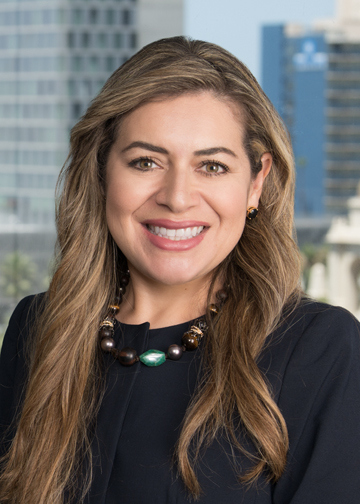 Nadia P. Bermudez is an employment and business litigation attorney and has represented businesses and individuals in state and federal courts in a wide range of employment matters such as sexual harassment, discrimination, wage and hour, wrongful termination, defamation, and trade secrets cases. Additionally, Ms. Bermudez has significant experience as a trainer in sexual harassment prevention. Fluent in Spanish, Ms. Bermudez is adept at helping a wide variety of clients navigate the increasingly complex business environment in California.
Please Note
This article is intended to be for informational purposes only. This information does not constitute legal advice. The law is constantly changing and the information may not be complete or correct depending on the date of the article and your particular legal problem. The use of information from this article does not create any type of attorney-client relationship.
About Klinedinst
Klinedinst is the go-to firm for clients looking for litigation, trial experience, transactional representation, and legal counsel. The firm's offices in Irvine, Los Angeles, Sacramento, San Diego, and Seattle service clients across the West, handling matters in California, Washington, Nevada, and Arizona. What sets Klinedinst apart is the relationship our attorneys foster with each and every client. Klinedinst lawyers are indispensable strategic partners to business leaders, helping to achieve business objectives and create proactive solutions to resolve the many legal challenges that businesses are confronted with every day. Whether vigorously advocating for business clients in court, or guiding business transactions and negotiations, Klinedinst is the trusted legal advisor to have by your side.