The Gender Recognition Act was approved by Governor Jerry Brown on October 15, 2017.  It is part of a legislative and regulatory expansion of rights and protections in the areas of gender expression and gender identity for Californians.  As employers refine their policies and request information from their employees, they should be mindful of this shifting area of law designed to create equality in the workplace and beyond.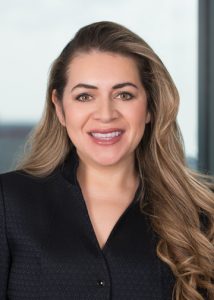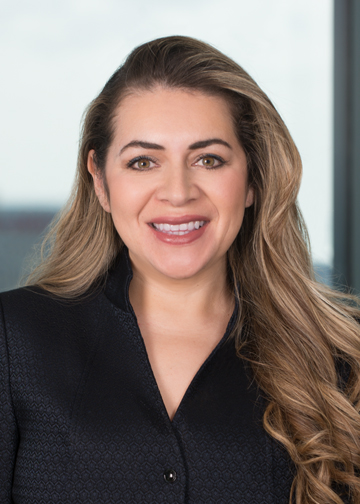 The stated policy of the 2017 Gender Recognition Act is that "every person deserves full legal recognition and equal treatment under the law and to ensure that intersex, transgender, and nonbinary people have state-issued identification documents that provide full legal recognition of their accurate gender identity."  Therefore, the new law facilitates changes on state-issued identification and birth certificates in reference to gender identification.
Current law authorizes a person to submit to the State Registrar an application to change gender on the birth certificate and an affidavit that the request for a change of gender is to conform the person's legal gender to the person's gender identity. The Gender Recognition Act, effective September 1, 2018, would remove the requirement that an applicant have undergone any treatment, and instead would require a legal attestation that the change is not for an improper purpose.
The Gender Recognition Act would further authorize the change of gender on a new birth certificate to be female, male, or nonbinary.  A separate procedure for a person under 18 years of age would be in place in order for minors to seek a court order to recognize a change of gender to female, male, or nonbinary.  Additionally, the California Department of Motor Vehicles (DMV), which captures gender information, would be ordered allow an applicant for an original driver's license or renewal of a driver's license to choose a gender category of female, male, or nonbinary by January 1, 2019.  The DMV is required to adopt regulations to provide a process for an amendment to a gender category under these provisions.
The Gender Recognition Act, providing new government-issued identification for nonbinary persons, is in furtherance of other employment rules governing the workplace.  As such, hiring personnel at businesses will need to familiarize themselves with changes to state identifications as they request such documentation from candidates during the hiring process and for other legitimate reasons during the employment relationship.
Register for Employment Law Updates >>
California also seeks to impose training requirements on supervisors to understand gender related issues. Recently passed SB 396 requires employers with 50 or more employees to include, as a component of that already prescribed anti-harassment training for supervisors, training on gender identity, gender expression, and sexual orientation.  SB 396 would also require each employer to display a poster to be developed by the Department of Fair Employment and Housing regarding transgender rights in a prominent and accessible location in the workplace. Further, AB 1556 was also recently signed into law by Governor Brown, which revises the Fair Employment and Housing Act by deleting gender specific personal pronouns.
The Fair Employment and Housing Council regulations on transgender identity and expression were also updated this year and became effective July 1, 2017.  The FEHC regulations include revised and additional legal definitions for "gender expression,"  "gender identity" and "transitioning."  The new regulations emphasize a requirement that employers allow employees to "perform jobs or duties that correspond to the employee's gender identity or gender expression, regardless of the employee's assigned sex at birth" and restrict an employer's ability to question or make inquiries about the employee's gender.  For example, employers cannot require employees to provide proof or other documents to use facilitates designated for a particular gender.  The regulations may also impact workplace policies regarding dress codes.  The new regulations resulted in the deletion of language regarding the parameters of "lawful" grooming or dress standards.  The section was replaced with language regarding "unlawful" standards which "impose upon an applicant or employee any physical appearance, grooming or dress standard which is inconsistent with an individual's gender identity or gender expression, unless the employer can establish business necessity."   Further, earlier this year on March 1, 2017, all single-user toilet facilities in any business establishment, place of public accommodation or government agency had to be identified as "all-gender" toilet facilities.  Many employers were impacted by this new requirement and were urged to place new signage to restroom facilities.
These laws reflect growing and more specifically articulated protections for individuals that identify as transgender, transitioning or nonbinary.  The Gender Recognition Act was not intended to target employers.  However, the new law has implications for employers as they educate themselves on the rights and protections of all employees. It is vital that employers are prepared to handle workplace issues related to transgender, nonbinary and transitioning employees, and use appropriate and respectful vocabulary in doing so. How business and human resources professionals handle such situations may have legal repercussions and serious consequences.  Employers are advised to become educated in transgender and gender expression issues to not run afoul of the legal requirements described in this article.  A basic tip for employers is to treat all employees with respect and educate themselves about gender differences.
For more information on this article, please contact Nadia Bermudez.
About Klinedinst
Klinedinst has become the go-to firm for clients across California, across the West, and across the globe. Our litigators, trial attorneys, and transactional lawyers guide clients through every problem, finding solutions at every turn. The firm serves clients from offices in Los Angeles, Sacramento, San Diego, Santa Ana, and Seattle. Whether representing businesses in court, helping negotiate transactions, or handling matters in state, federal, or appellate courts, Klinedinst attorneys help to get the job done.