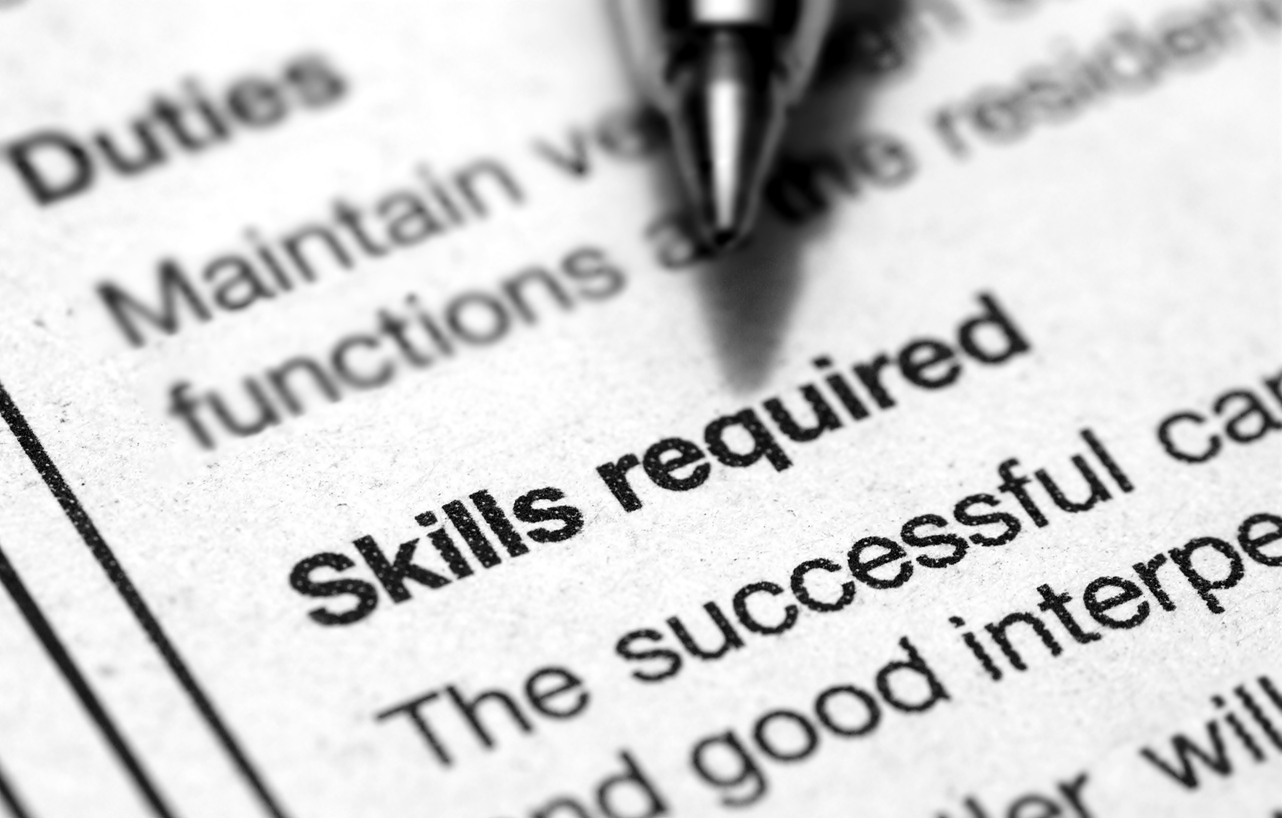 Job descriptions are one of the most important, and yet often overlooked, multi-purpose tools at an employer's disposal.  If you have not yet reviewed your company's job descriptions in 2018, this is an excellent time to do so.  If you do not have job descriptions or they have not recently been updated, there is no better time to put pen to paper than now.
At a minimum, a job description should include the a description of the essential functions of the job, any prerequisites or skills requirements, physical requirements, and a list of any machines or equipment the employee in that particular job position will be expected to operate.
When drafting job descriptions that are effective and accurate, keep in mind how the descriptions will be used to support your company or business, such as:
Hiring: an effective job description gives applicants and/or employees an accurate description of what they can expect to encounter when performing their job duties.  The job description should include factors for the applicants'/employees' consideration when determining if the job position will be a good fit for them.  This certainly includes the employer's expectations for an applicant/employee.  For example, "ability to lift 20-35 pounds on a regular basis," "written and spoken bilingual capabilities," "assisting 3-4 senior associates," and "answering and directing 40-50 calls per hour." The frequency with which an applicant/employee can expect to encounter these factors should be included ("hourly reporting of phone messages," "daily reconciliation of cash register," "monthly inventory"), as well as the volume of the activity that can be expected ("very loud noises throughout the day," "high traffic reception area," "occasional bright lights").
Workers' compensation insurance: your workers' compensation insurer may require you to provide it with your employees' job descriptions in order to determine policy details.  A detailed job description will also help you, the employer, and an injured employee determine when and if the employee is able to return to work in a prior job position following a workplace injury, or if a transfer or other reasonable accommodation is necessary.
ADA/FEHA compliance: a job description is a key reference resource when an employee requires a workplace accommodation because of a permanent or temporary disability.  In this situation, job descriptions for the employee's current job position must be evaluated to determine if the employee can continue to meet those requirements with or without a reasonable accommodation.  Additionally, an employer and employee may also need to evaluate alternative job positions and job descriptions to determine whether transfer to a different job position may be a reasonable accommodation for the employee.
Exempt/Non-exempt status: a detailed and accurate job description also helps an employer evaluate whether an employee is properly classified as an exempt or non-exempt employee.  Such an evaluation depends not only on the type of tasks being performed by the employee, but also the percentage of overall work time actually devoted to such tasks.  By documenting, comparing, and contrasting the expectations of the employee with the realities of their job duties, the employer is in a better position to make an appropriate and accurate classification.
Employee evaluation: there are few better metrics against which to measure an employee's performance than the employee's own job description.  If an employee is faltering or having performance issues at work, a counseling session with the employee's job description in hand is key to getting the employee back on track.  Addressing the individual elements that are lacking will do wonders in going back to basics and refocusing the employee.  If an employee is up for promotion or a pay increase, then a mastering of current job duties as set forth in the employee's job description is also certainly a factor which may be considered.
Creating or updating job descriptions may sound like a daunting task, but you do not have to go at it alone.  Consulting with an experienced employment attorney to assist with the drafting process will help you avoid pitfalls and ensure that your company's objective is achieved.   If you are in need of assistance, Klinedinst's Employment Group is ready and able to help.