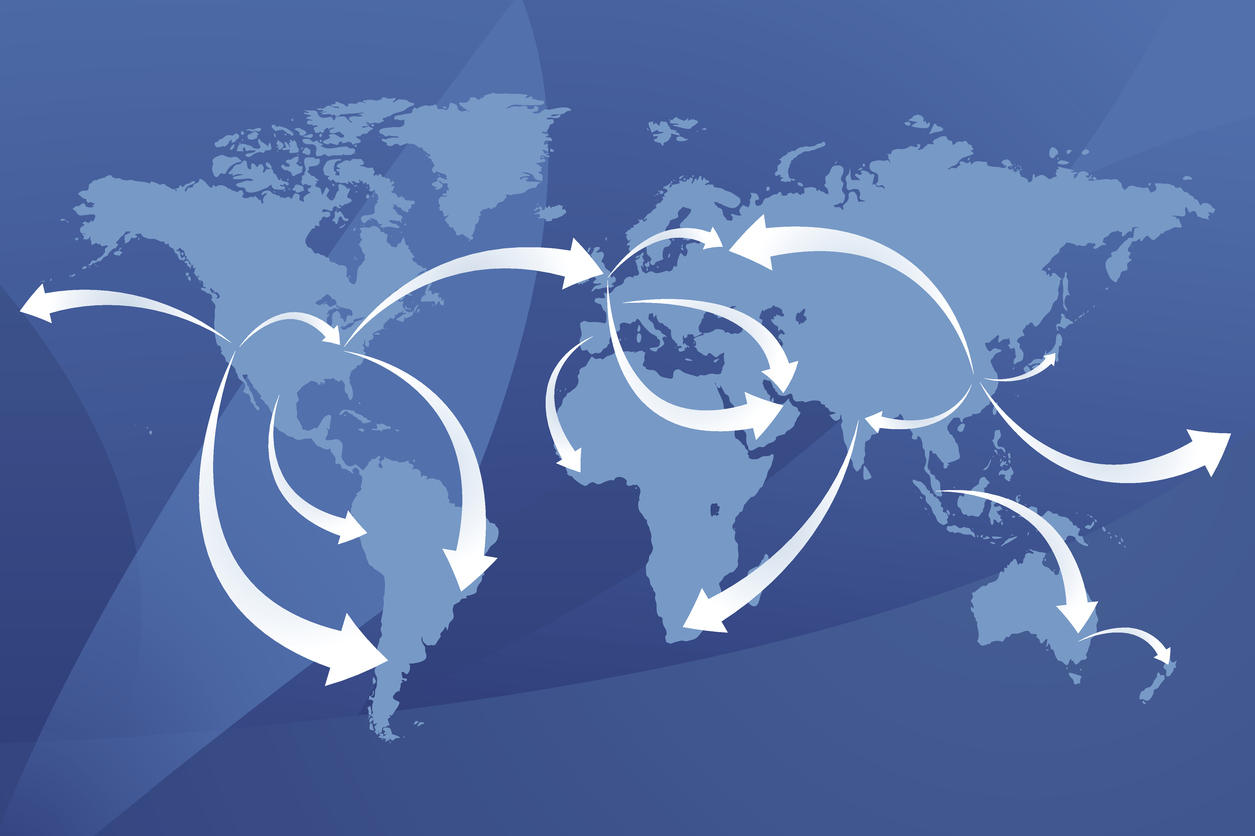 On October 5, 2017, Governor Brown signed AB 450, which will become effective on January 1, 2018, and will impose several new affirmative obligations on employers regarding federal immigration agency worksite enforcement actions.
Existing law provides that, with certain exceptions precluded by federal law, all applicants and workers in California, regardless of immigration status, are entitled to all protections, rights, and remedies available under state law.  AB 450 seeks to ensure that all California workers enjoy these protections "without fear of harassment, detention, or deportation" by requiring employers to provide notice to employees of federal enforcement actions and by ensuring that federal immigration enforcement agents comply with the full procedural requirements of federal law.
Except as otherwise required by federal law, employers' obligations under AB 450 include the following:
An employer may not voluntarily permit an immigration enforcement agent to enter any nonpublic area of the workplace unless the agent provides a judicial warrant.
An employer may not voluntarily permit an immigration enforcement agent to access, review, or obtain employee records without a subpoena or judicial warrant.  However, this restriction does not apply to I-9 forms and other documents for which the employer has received a notice of inspection.
Employers must post a notice to all current employees within 72 hours of receiving notice of an inspection by an immigration agency of I-9 forms or other employment records.    The notice must contain the name of the immigration agency conducting the inspection, the date the employer received the notice of the inspection, the nature of the inspection (to the extent known), and a copy of the notice of the inspection.  In addition, employers must provide an affected employee a copy of the notice of inspection upon reasonable request.
Within 72 hours of receiving the written inspection results from the immigration agency, employers must provide each current "affected employee" (which is defined as an employee identified by the inspection results to be an employee who may lack work authorization or whose documents may have deficiencies) a copy of the inspection results related to that employee and written notice of the obligations of the employer and the affected employee arising from the inspection results.  The notice must contain a description of all deficiencies identified in the inspection results, the time period for correcting any potential deficiencies identified in the inspection results, the time and date of any meeting with the employer to correct any identified deficiencies, and notice that the employee has the right to representation during any meeting scheduled with the employer.
Employers that fail to comply with the above requirements may face civil penalties ranging from $2,000 to $5,000 for the first violation and $5,000 to $10,000 for subsequent violations.
Also, the law prohibits employers from re-verifying the employment eligibility of a current employee at a time or in a manner not required by federal law.  Employers will be subject to a civil penalty of up to $10,000 for a violation of this provision.
Before January 1, 2018, employers should develop a procedure for how to respond to an immigration enforcement agent at the workplace and train any employees that may work in a public area of the workplace accordingly.  In addition, employers should train all relevant staff on what to do in response to receiving a notice of investigation or written investigation results and the short timeframes for action.  Finally, employers should remind relevant staff not to re-verify the employment eligibility of any current employee at a time or in a manner not required by federal law.
Even the best-intentioned and well-drafted laws are sometimes difficult to interpret and apply to every unique business situation. Klinedinst PC encourages employers to seek legal counsel regarding compliance with both new and existing employment laws.  Please contact the Klinedinst Employment Counseling and Advice Group for assistance with any specific questions that may arise.
About Klinedinst
Klinedinst has become the go-to firm for clients across California, across the West, and across the globe. Our litigators, trial attorneys, and transactional lawyers guide clients through every problem, finding solutions at every turn. The firm serves clients from offices in Los Angeles, Sacramento, San Diego, Santa Ana, and Seattle. Whether representing businesses in court, helping negotiate transactions, or handling matters in state, federal, or appellate courts, Klinedinst attorneys help to get the job done.