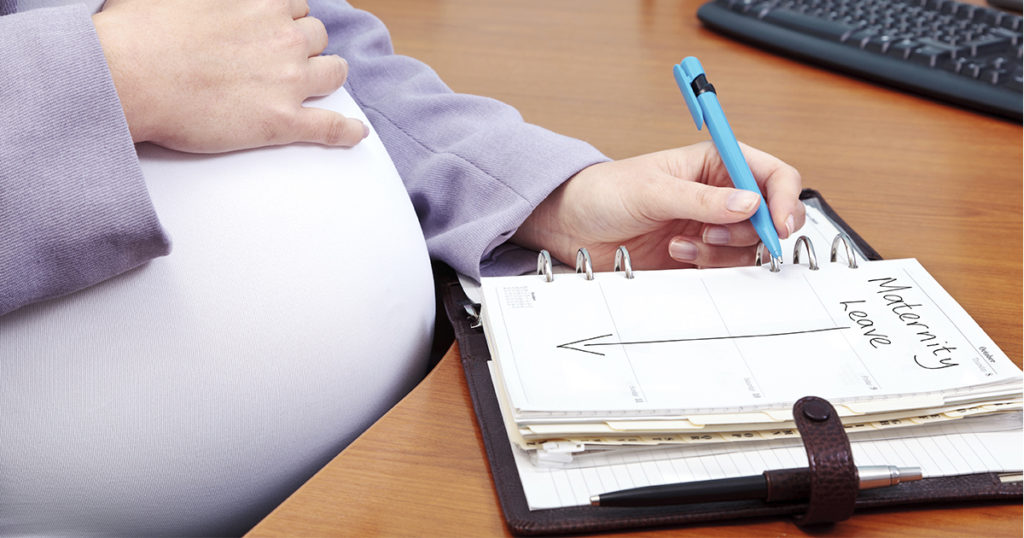 Beginning January 1, 2018, companies with between 20 and 49 employees within a 75 mile radius will be covered by the New Parent Leave Act, California Government Code section 12945.6. Under the Act, covered employers are required to provide up to 12 weeks of unpaid, job-protected leave for new parents to bond with a child within one year of the child's birth, adoption, or foster placement.
Previously, parental bonding leave requirements applied only to companies with 50 or more employees under the California Family Rights Act ("CFRA") and the federal Family Medical Leave Act ("FMLA").
Parental bonding leave is available to new moms and dads who have more than 12 months of service with their employer, and who have at least 1,250 hours of service with the employer during the previous 12-month period.
While parental bonding leave is unpaid, employees are entitled to use accrued vacation pay, paid sick time, other accrued paid time off, or other paid or unpaid time off negotiated with the employer during the period of parental leave. Employers are required to maintain and pay for continued group health coverage during the duration of the parental leave at the same level and under the same conditions that would have been provided had the employee continued to work. If an employee does not return from parental leave for any reason other than a serious health condition or other circumstances beyond the employee's control, the employer may recover its costs of maintaining the employee's healthcare coverage during the leave period.
Employers are required to provide a guarantee of employment prior to the start of parental bonding leave- failure to do so on or before the commencement of leave will be deemed a violation of the Act.  Employers may not discriminate against an individual who uses parental bonding leave, or provides testimony as to their own or another person's parental bonding leave.
Interaction with Other California Laws
The New Parent Leave Act is limited to parental bonding leave and does not extend any other family medical leave protections afforded under the CFRA or FMLA to smaller businesses.
The Act does not apply to companies already covered by the CFRA and FMLA, and those leave protections are unchanged by the new law. Additionally, the Act does not impact an employee's right to use California Pregnancy Disability Leave; eligible female employees are entitled to both four months leave under California Government Code section 12945, and an additional 12 weeks under the new section 12945.6.
Pilot Parental Leave Mediation Program
The Act further establishes a new parental leave mediation pilot program within the Department of Fair Employment and Housing ("DFEH"), contingent on the appropriation of funding by the Legislature.  Under this program employers are entitled to request that all parties participate in mediation within 60 days of receiving a right-to-sue notice. The aggrieved employee may not pursue a civil action until the requested mediation is complete.  As noted by many observers, this new program already lacks teeth in that mediation is deemed "complete" when either party notifies all other parties and the DFEH that it is electing not to participate, or is withdrawing from mediation. The mediation program automatically sunsets January 1, 2020.  It remains to be seen how well this program is funded, and how effective it is in resolving leave-related disputes prior to litigation.
Does The New Parent Leave Act Impact Your Business?
The Act will impact an estimated 2.7 million workers in California, and will extend parental bonding leave protections to approximately 16 per cent of the state's work force. The majority of California businesses are not affected by this law.  Companies with fewer than 20 employees, an estimated 90 per cent of California employers, are not required to provide job-protected parental bonding leave.
California employers with between 20 and 49 employees within a 75 mile radius should review and revise their leave policies accordingly before the new year. These employers must also ensure human resources departments and company management teams are appropriately trained on the requirements of the New Parent Leave Act, and prepared to inform and accommodate their employees accordingly.
About Klinedinst
Klinedinst has become the go-to firm for clients across California, across the West, and across the globe. Our litigators, trial attorneys, and transactional lawyers guide clients through every problem, finding solutions at every turn. The firm serves clients from offices in Los Angeles, Sacramento, San Diego, Santa Ana, Seattle. Whether representing businesses in court, helping negotiate transactions, or handling matters in state, federal, or appellate courts, Klinedinst attorneys help to get the job done.