By Nadia P. Bermudez and Kim L. Carter
No good deed goes unpunished, as we learn in a recent district appellate court decision finding that an employer was required to pay vested vacation days to its former employees, despite having an unlimited time off policy.
For many companies, unlimited time off policies are a way to reward trusted exempt employees. In practice, companies allow employees unlimited time off to fulfill their job responsibilities and be away from the workplace with significant freedom. However, the time is not usually categorized as vacation and there is no limit to the time that is taken, nor is there an accounting of the remaining time an employee can take in a given period. In other words, the employee has unlimited time off. These policies can be mutually advantageous to both the employee and employer.
However, in a recent decision, McPherson v. EF Multicultural (B290869, April 1, 2020) (EF Multicultural) , an appellate court examined how unlimited time off policies interact with Labor Code section 227.3, and it determined – in some instances – the policy can result in the unintended consequence of creating a vested vacation wage owed to employees Labor Code 227.3 requires employers to pay employees all vested vacation time as wages at the time of termination.
In EF Multicultural, the appellate court found that despite the employer providing its employees unlimited time off, it was liable for unpaid vacation wages at the time of termination pursuant to Labor Code 227.3. The court narrowly analyzed the EF Multicultural employees' claims who successfully argued that a tacit "unlimited" plan for exempt workers could lead to liability for unpaid vacation wages, and it agreed because the employer had failed to properly designate and apply its policy as a "unlimited time off" plan.
While this case found in favor of the employees, its decision was narrowly construed as it only applied to EF Multicultural's policy. The appellate court "[did] not hold that section 227.3 necessarily applies to truly unlimited time off policies."
Moreover, the appellate court offers further guidance on how employers can institute a bona fide unlimited time off policy so liability under section 227.3 will not trigger. Any unlimited time off policy should be in writing and address the following four factors: (1) clearly provides that employees' ability to take paid time off is not a form of additional wages for services performed, but perhaps part of the employer's promise to provide a flexible work schedule— including employees' ability to decide when and how much time to take off; (2) spells out the rights and obligations of both employee and employer and the consequences of failing to schedule time off; (3) in practice allows sufficient opportunity for employees to take time off, or work fewer hours in lieu of taking time off; and (4) is administered fairly so that it neither becomes a de facto "use it or lose it policy" nor results in inequities, such as where one employee works many hours, taking minimal time off, and another works fewer hours and takes more time off.
Therefore, employers with unlimited time off plans should carefully review the four factors articulated in this decision to ensure their policies comply with the court's guidance. Failure to do so could have the unintended consequence of opening the employer to unpaid vacation wage claims under Labor Code section 227.3.
Wage and hour litigation continues to be a major source of liability for California employers. As such, employers should have their policies reviewed frequently to conform with changes in the law and best practices.
Please Note
This article is intended to be for informational purposes only. This information does not constitute legal advice. The law is constantly changing and the information may not be complete or correct depending on the date of the article and your particular legal problem. The use of information from this article does not create any type of attorney-client relationship.
About the Authors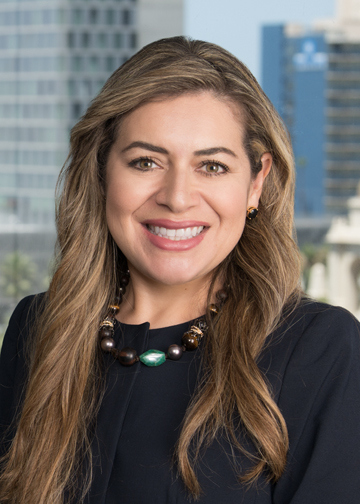 Nadia P. Bermudez is an employment and business litigation attorney and has represented businesses and individuals in state and federal courts in a wide range of employment matters such as sexual harassment, discrimination, wage and hour, wrongful termination, defamation, and trade secrets cases. Additionally, Ms. Bermudez has significant experience as a trainer in sexual harassment prevention. Fluent in Spanish, Ms. Bermudez is adept at helping a wide variety of clients navigate the increasingly complex business environment in California. To learn more about Ms. Bermudez please visit her profile page.
About Klinedinst
Klinedinst is the go-to firm for clients looking for litigation, trial experience, transactional representation, and legal counsel. The firm's offices in Los Angeles, Sacramento, San Diego, Irvine, and Seattle service the entire West Coast. What sets Klinedinst apart is the relationship our attorneys foster with each and every client. Klinedinst lawyers are indispensable strategic partners to business leaders, helping to achieve business objectives and create proactive solutions to resolve the many legal challenges that businesses are confronted with every day. Whether vigorously advocating for business clients in court, or guiding business transactions and negotiations, Klinedinst is the trusted legal advisor to have by your side.