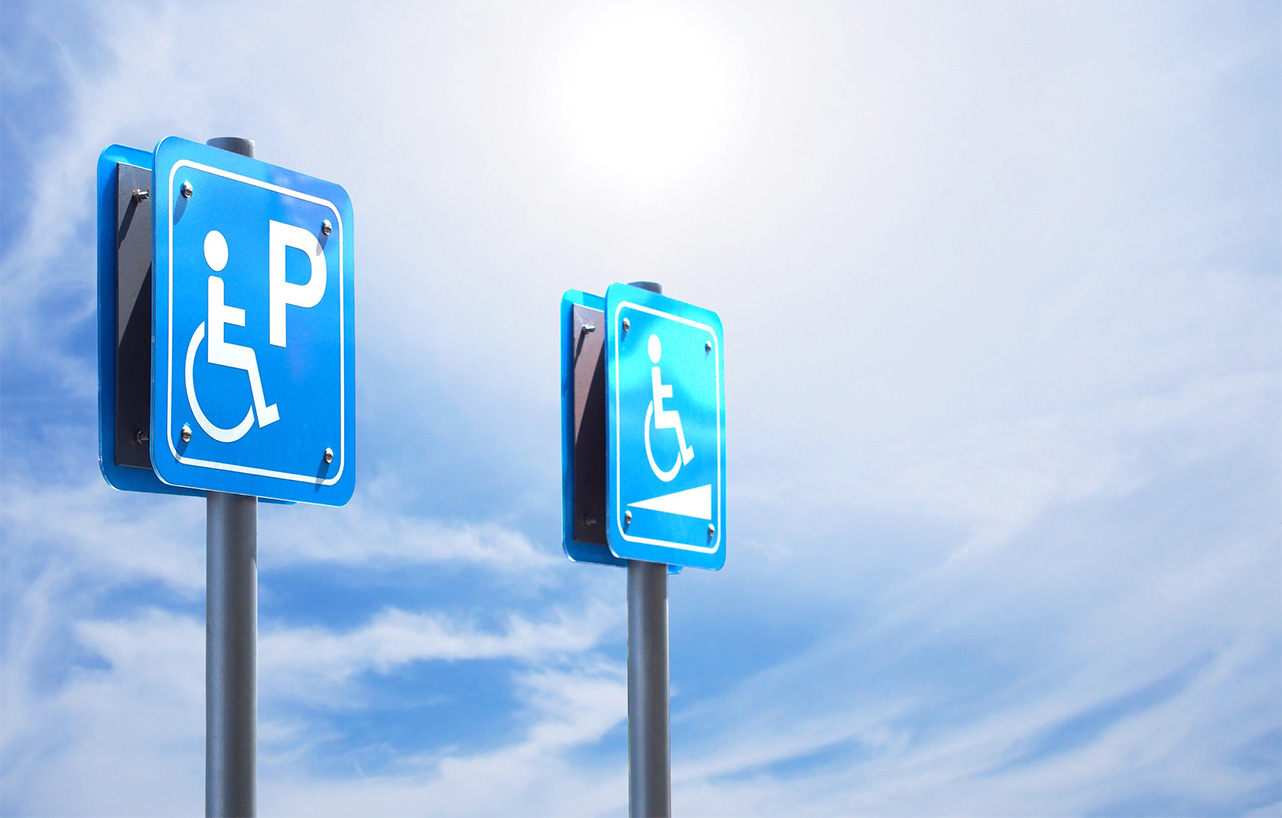 LOS ANGELES, CALIFORNIA – In a recent article featured in Pulse Magazine, Klinedinst Shareholder Andrea F. Oxman discusses the growing issue of "drive-by" lawsuits brought under the Americans with Disabilities Act (ADA).
Published by the Southern California Veterinary Medical Association (SCVMA), the article provides practical guidance for veterinarians on how to protect their practices and ensure ADA compliance.
The rise of ADA accessibility lawsuits was highlighted in a 2016 report on 60 Minutes about the phenomenon of lawsuits being filed by individuals who do not even step foot in the premises.  "You can simply drive by a store or restaurant, and if you see a sign in the wrong spot, or a ramp that's off by a few inches, you can sue," Anderson Cooper reports in the segment. "They are called drive-by lawsuits, and some lawyers are filing hundreds of them against businesses that often have no idea they have done anything wrong."
The ADA was enacted to stop discrimination against individuals with disabilities and increase their access to goods, services, and employment. While the Act has created meaningful impact and helped to foster inclusion and equal opportunity, the ADA has also been exploited by a small group of litigious, career plaintiffs who seek to extort small businesses. These "drive by" plaintiffs are hoping for a quick monetary settlement or payout.
"The ADA is an important law that protects the rights of individuals with disabilities, but these drive-by lawsuits give the Act a bad reputation," said Ms. Oxman. "We believe in and support the ADA's mandate that businesses and veterinary (as well as medical) practices provide reasonable accommodations and access to those who need it. However, these drive-by lawsuits make it that much harder for individuals with disabilities who truly need access to the courts and judicial intervention to obtain relief."
To read the full issue, please visit:
nxtbook.com/nxtbooks/scvma/pulse_201807/index.php#/24
Ms. Oxman is also partnering with SCVMA to present a webinar on the topic. Scheduled for August 8, 2018, the presentation will provide tips for veterinarians on protecting their businesses from these "drive by" lawsuits. Registration is free to all participants; reservations can be made online at:
To learn more about Klinedinst's ADA Compliance and Defense group, click here:
https://klinedinstlaw.com/practice/ada-compliance-defense
About Klinedinst
Klinedinst is the go-to firm for clients looking for litigation, trial experience, transactional representation, and legal counsel.  The firm's offices in Los Angeles, Sacramento, San Diego, Santa Ana, and Seattle service the entire West Coast. What sets Klinedinst apart is the relationship our attorneys foster with each and every client. Klinedinst lawyers are indispensable strategic partners to business leaders, helping to achieve business objectives and create proactive solutions to resolve the many legal challenges that businesses are confronted with every day.  Whether vigorously advocating for business clients in court, or guiding business transactions and negotiations, Klinedinst is the trusted legal advisor to have by your side.