By Nadia Bermudez, Esq.
On March 4, 2021, the California Department of Fair Employment and Housing ("DFEH") issued a ten-page COVID-19 Related Guidance, updating and replacing previous guidance from last year. The stated purpose of the DFEH's Guidance is to assist employers and employees with frequently asked questions about how to keep workplaces safe during the COVID-19 pandemic while also upholding civil rights.
Notably, the DFEH Guidance takes the position that California employers are authorized to mandate that their employees get a vaccine subject to certain exceptions. Specifically, the DFEH Guidance states: "Under the FEHA, an employer may require employees to receive an FDA-approved vaccination against COVID-19 infection so long as the employer does not discriminate against or harass employees or job applicants on the basis of a protected characteristic, provides reasonable accommodations related to disability or sincerely-held religious beliefs or practices, and does not retaliate against anyone for engaging in protected activity (such as requesting a reasonable accommodation)."
The DFEH's guidance is similar, though not identical, to earlier guidance issued by the Equal Employment Opportunity Commission last year. The EEOC's website contains a webpage article "What You Should Know About COVID-19 and the ADA, the Rehabilitation Act, and Other EEO Laws" that includes questions and answers about the enforcement of anti-discrimination laws and employer's obligations to keep a safe working environment for workers.
The EEOC's webpage discusses a wide variety of employment issues–such as telecommuting and how to manage employee's with preexisting mental health issues that have been exacerbated by the COVID-19 pandemic. The EEOC's webpage also addresses disability-related inquiries and medical exams that can be performed by an employer and when and how much medical information an employer may obtain from any applicant or employee.
The published guidance from both these agencies emphasize that it is being provided for informational purposes only and that it does not create rights or obligations for the employer or employee. In the absence of case law or statutes addressing these issues, employers can use these published materials to inform their decision-making processes and to comply with anti-discrimination statutes, while keeping employees safe from infection. Because some of this guidance is nuanced, employers are urged to seek legal counsel in addressing complex factual scenarios that often present themselves to human resources professionals.
About the Author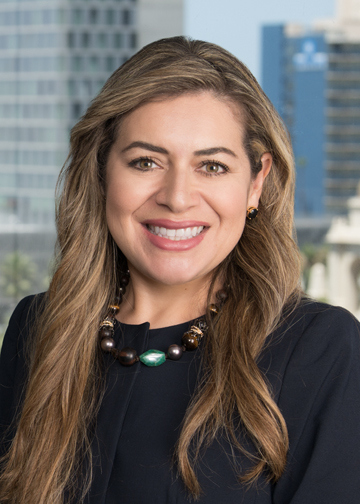 Nadia P. Bermudez is an employment and business litigation attorney and has represented businesses and individuals in state and federal courts in a wide range of employment matters such as sexual harassment, discrimination, wage and hour, wrongful termination, defamation, and trade secrets cases. Additionally, Ms. Bermudez has significant experience as a trainer in sexual harassment prevention. Fluent in Spanish, Ms. Bermudez is adept at helping a wide variety of clients navigate the increasingly complex business environment in California.
Please Note
This article is intended to be for informational purposes only. This information does not constitute legal advice. The law is constantly changing and the information may not be complete or correct depending on the date of the article and your particular legal problem. The use of information from this article does not create any type of attorney-client relationship.
About Klinedinst
Klinedinst is the go-to firm for clients looking for litigation, trial experience, transactional representation, and legal counsel. The firm's offices in Los Angeles, Sacramento, San Diego, Irvine, and Seattle service the West Coast. What sets Klinedinst apart is the relationships our attorneys foster with each and every client. Klinedinst lawyers are indispensable strategic partners to business leaders, helping to achieve objectives and create proactive solutions to resolve the many legal challenges that businesses are confronted with every day. Whether vigorously advocating for clients in court, or guiding business transactions and negotiations, Klinedinst is the trusted legal advisor to have by your side.