Samuel Strohbehn of Klinedinst PC was invited by the SDCBA to deliver a special Continuing Legal Education program entitled, "Fundamentals for Emerging Lawyers: Entity Formation."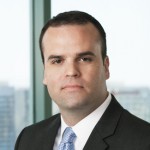 SAN DIEGO – On September 21, 2015, Klinedinst's Samuel Strohbehn gave a special presentation at the San Diego County Bar Association (SDCBA) on the ins and outs of entity formation.
SDCBA had asked Mr. Strohbehn to jointly present as a resource to young bar members and San Diego attorneys. Entitled "Fundamentals for Emerging Lawyers: Entity Formation,"  the program was designed to strengthen the practices of both new and established lawyers, and was watched live and via webcast.
Mr. Strohbehn reviewed protecting trademarks, trade names, and other IP.  As Chairman of the SDCBA Intellectual Property Committee, he discussed the relevance of IP law to new businesses and their counsel. Mr. Strohbehn also covered why it was important for lawyers of every experience level to have a strong understanding of both facets of law to form a Corporation or LLC.
Klinedinst congratulates Mr. Strohbehn on his successful presentation. For more information on Mr. Strohbehn, click on:
https://www.klinedinstlaw.com/profiles/
About Klinedinst
Klinedinst has become the go-to firm for clients across California, across the West, and across the globe. Our litigators, trial attorneys, and transactional lawyers guide clients through every problem, finding solutions at every turn. The firm serves clients from offices in Los Angeles, Sacramento, San Diego, Santa Ana, and Seattle. Whether representing businesses in court, helping negotiate transactions, or handling matters in state, federal, or appellate courts, Klinedinst attorneys help get the job done.