Keith D. Taylor joins Klinedinst's Santa Ana office, bringing over thirty years of experience in the identification and control of risk. Mr. Taylor handles catastrophic claims arising from premises liability, transportation, heavy industry, refineries, products, and construction.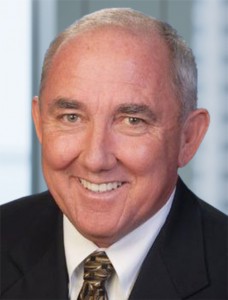 SANTA ANA – Klinedinst is pleased to announce that Keith D. Taylor has joined the Santa Ana office as Senior Counsel, where he will be working with clients on a wide variety of business-related cases. 
"We are excited to welcome Keith to our Santa Ana legal team," said Kevin Gramling, Managing Shareholder of Klinedinst's Santa Ana office. "Keith's many years of trial and legal experience will be a great asset to our team, as well as a large opportunity for growth. We look forward to working with him here at Klinedinst."
As a member of the American Board of Trial Advocates (ABOTA), Mr. Taylor's trial experience includes general liability, products liability, premises liability, public entity liability, transportation liability, and catastrophic construction loss, including the Academy of Motion Pictures Academy Awards scaffold collapse in 2001, and the San Ysidro border crossing scaffold collapse of 2011.
Mr. Taylor's practice also includes hospitality risk identification and
control of such risk. Mr. Taylor's experience in this regard is assessing and solving his clients general liability claims associated with the restaurant and hotel industries, from slip and fall matters to food borne illness and security. In particular, he won the high-profile Cardona v. Pic N Save case where the plaintiff's misstep immediately outside at a local restaurant establishment resulted in a leg amputation, along with a $7 million dollar demand.
Mr. Taylor attended California State University, Fullerton and graduated law school from the University of San Diego. To learn more about Mr. Taylor, please visit:
www.klinedinstlaw.com/profiles/attorney/keith-taylor
About Klinedinst
Klinedinst has become the go-to firm for clients across California, across the West, and across the globe. Our litigators, trial attorneys, and transactional lawyers guide clients through every problem, finding solutions at every turn. The firm serves clients from offices in Los Angeles, Sacramento, San Diego, Santa Ana, and Seattle. Whether representing businesses in court, helping negotiate transactions, or handling matters in state, federal, or appellate courts, Klinedinst attorneys help get the job done.