Sylvia Panosian has joined the Klinedinst Los Angeles business and employment teams as an associate. Ms. Panosian focuses her practice on race, gender, age, and disability discrimination, sexual harassment, wage and hour disputes, and other related labor and professional employment litigation issues.
LOS ANGELES, CALIFORNIA – Klinedinst is pleased to announce Sylvia V. Panosian has joined the Los Angeles office as an Associate Attorney. Ms. Panosian will focus her practice on business and employment litigation.
She represents employers on a wide range of employment issues including sexual harassment, assault/battery, gender violence, whistleblower, disability, gender, race, age, and sexual orientation discrimination, as well as wage and hour violations for individual wage cases and PAGA actions.
"The addition of Sylvia to our employment group strengthens and adds value to a key, growing practice," said Robert J. Hatem, Managing Shareholder of the Los Angeles office. "Her experience handling discrimination, harassment, and other types of employment litigation will be an incredible asset for our clients, and we are incredibly proud to welcome her to the Los Angeles team."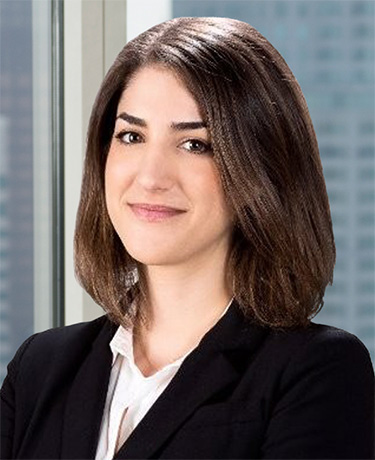 Before joining Klinedinst, Ms. Panosian practiced in areas such as negligent torts, elder abuse, age, disability, pregnancy, and race discrimination, as well as wage and hour disputes. She has practiced in both state and federal courts and has represented a diverse array of clients throughout her career.
Ms. Panosian graduated from the University of California, Irvine School of Law. While in law school, she received highest honors for her pro bono services, and the award for highest academic achievement in the Advanced Community and Economic Development Clinic. She also served as President of the Saturday Academy of Law and Chaired the Global Justice Summit. Prior to law school, Ms. Panosian graduated magna cum laude and Phi Beta Kappa from the University of California, Berkeley.
Klinedinst PC is pleased to welcome Ms. Panosian to the firm. To learn more about Ms. Panosian, please visit:
https://klinedinstlaw.com/profiles/attorney/sylvia-panosian
About Klinedinst
Klinedinst is the go-to firm for clients looking for litigation, trial experience, transactional representation, and legal counsel. The firm's offices in Irvine, Los Angeles, Sacramento, San Diego, and Seattle service the entire West Coast. What sets Klinedinst apart is the relationship our attorneys foster with each and every client. Klinedinst lawyers are indispensable strategic partners to business leaders, helping to achieve business objectives and create proactive solutions to resolve the many legal challenges that businesses are confronted with every day. Whether vigorously advocating for business clients in court, or guiding business transactions and negotiations, Klinedinst is the trusted legal advisor to have by your side.