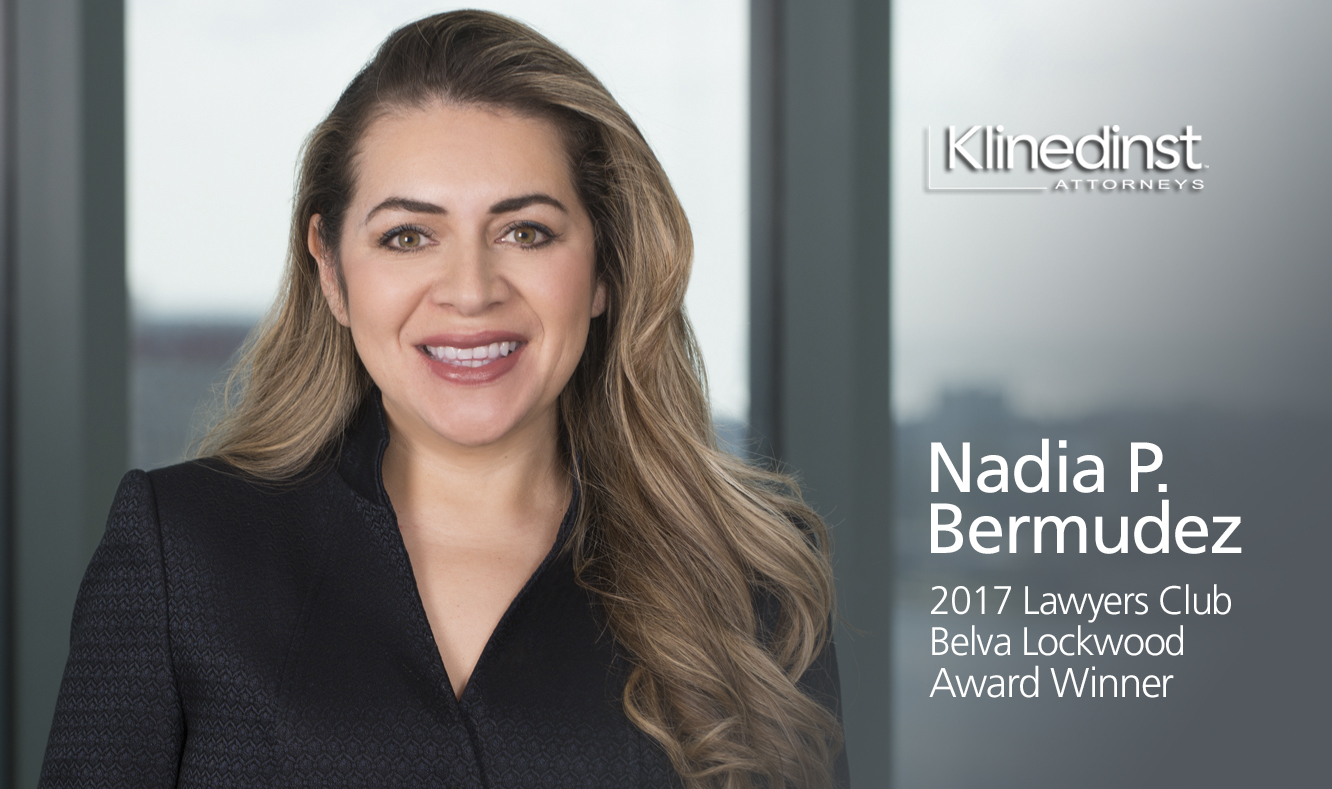 SAN DIEGO,  CALIFORNIA – Klinedinst shareholder Nadia P. Bermudez was recognized as the recipient of the 2017 Belva Lockwood Award by the Lawyers Club of San Diego.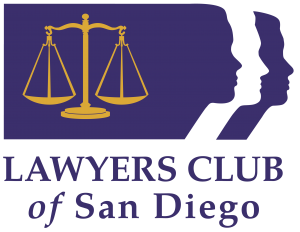 With over 1,300 members, Lawyers Club is a specialty bar association dedicated to advancing the status of women in the law and society. The organization established the Belva Lockwood Award in 1985 to recognize members whose contributions to the organization are outstanding. The award is named for Belva Anne Lockwood, who devoted her life to improving the social, economic and political status of women and to advocating equality for all. This prestigious honor is only awarded to one attorney each year.
Ms. Bermudez's leadership within Lawyers Club spans over a decade. In addition to serving as president (2008-2009), Ms. Bermudez also served as Vice President (2007-2008) and Secretary (2005-2006), as well as serving on the Board of Directors from (2005-2009). She also contributed by chairing several committees:  Diverse Women's Committee, Endorsements Committee, and Anniversary Dinner Committee.
"Nadia is so deserving of this award," said Heather L. Rosing, Shareholder and CFO of Klinedinst. "She has worked tirelessly advance the status of women in the law and to diversify our legal community. Through her every action, Nadia exemplifies the ideals of Lawyers Club. We are proud to have her as a shareholder at Klinedinst PC, and so proud that she's been recognized in this manner."
The award was presented to Ms. Bermudez at the Lawyers Club Annual Dinner on June 1, 2017 at the Marriott Marquis in San Diego.
Klinedinst congratulates Ms. Bermudez on this very special honor. To learn more about Ms. Bermudez and her achievements, please click here:
About Klinedinst
Klinedinst has become the go-to firm for clients across California, across the West, and across the globe. Our litigators, trial attorneys, and transactional lawyers guide clients through every problem, finding solutions at every turn. The firm serves clients from offices in Los Angeles, Sacramento, San Diego, Santa Ana, and Seattle. Whether representing businesses in court, helping negotiate transactions, or handling matters in state, federal, or appellate courts, Klinedinst attorneys help get the job done.