SAN DIEGO, CALIFORNIA — USLAW Magazine, the official publication of USLAW NETWORK, has just published an article from Klinedinst Shareholder Nadia P. Bermudez on "Expansion of Employee Rights Creates a Complex Compliance Landscape for U.S. Employers."
As Ms. Bermudez writes, "In the last few years, employers have seen an ever-growing legislative expansion of employee rights throughout the country, which creates compliance difficulties based on varied legal obligations among cities and states of operations. This scenario is further complicated by the ever-increasing demand for remote work, which could trigger the application of local laws based on an employee's residence. From cannabis to codified bereavement leave, new employment laws require businesses to proactively prepare for constant policy changes and conduct compliance trainings for front-line managers."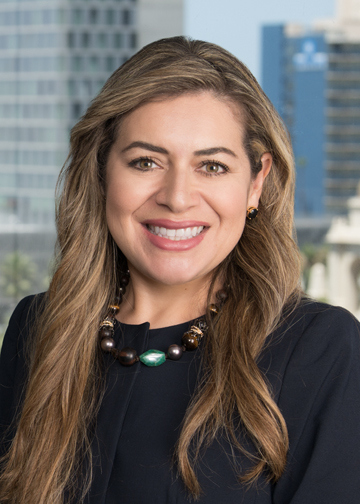 Ms. Bermudez is an AV®-Preeminent™ employment and business litigation attorney based in San Diego. As part of her practice, Ms. Bermudez represents businesses, public agencies, and individuals in a wide range of employment matters such as harassment, discrimination, retaliation, wage and hour compliance, wrongful termination, defamation, and trade secrets cases, as well as ADA litigation. She is in-demand as a trainer in the areas of harassment prevention, reasonable accommodation and disability law, and diversity and inclusion.
Ms. Bermudez has been featured in San Diego Super Lawyers for Employment Litigation (San Diego) each year since 2015, and has been named a Top 50 San Diego Lawyer since 2019. She has received numerous awards from business publications and service organizations not only for her leadership in the legal community, but her dedication and service to the community as a whole.
Klinedinst congratulates Ms. Bermudez on the publication of her article, which can be downloaded here. To learn more about Ms. Bermudez and her employment practice, be sure to visit:
klinedinstlaw.com/profiles/attorney/nadia-bermudez
About Klinedinst
Klinedinst PC is the go-to firm for clients looking for litigation and trial experience, sophisticated transactional advice, and other solution-oriented legal counsel. Providing legal services across the West, our attorneys are dedicated to fostering trusted relationships with each and every client, to help them achieve their individual goals and objectives. Klinedinst lawyers strive to serve as true business partners, always at the ready to address the legal challenges that businesses are confronted with every day. Whether in court, at the board meeting, or otherwise, KPC is the trusted legal advisor to have by your side.