Klinedinst PC is proud to announce that Nicholas J. Fox has joined the firm's Professional Liability, Business and Commercial Litigation, and Appellate practice groups.
SAN DIEGO, CA – Klinedinst is pleased to announce the addition of Nicholas J. Fox, an experienced civil litigator, to its San Diego law office. Mr. Fox brings to the firm a broad range of experience, including defense class actions, pursuing and defending corporate disputes involving breach of contract, fraud, fiduciary duties, and related business torts, and litigating personal injury and real property claims. He is well-versed in all phases of litigation under California and Federal law, including civil procedure, pleadings, discovery, motion practice, evidence, and appeals.
Mr. Fox has experience defending against class action lawsuits involving call recording issues under the California Invasion of Privacy Act. Additionally, he has defended against class actions regarding matters related to disclosure of medical information under the Health Insurance Portability and Accountability Act (HIPAA) and California's Confidentiality of Medical Information Act (CMIA). He has experience handling complex cases involving third-party subpoenas that may disclose protected personal information of a non-party consumer under California law.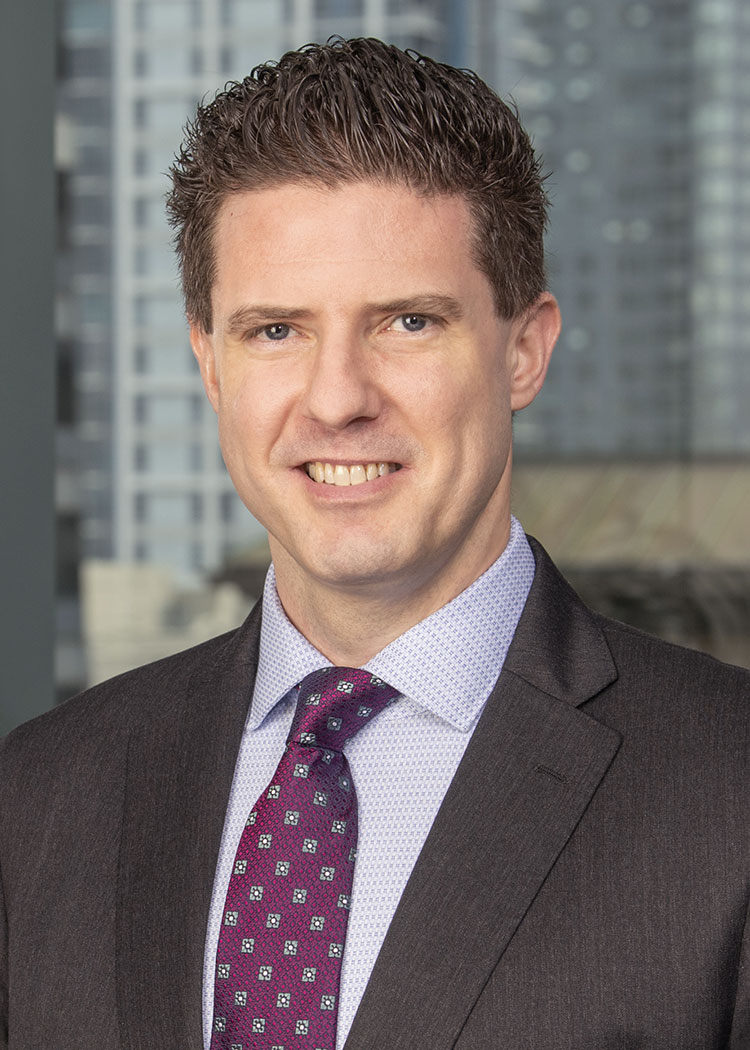 Prior to joining Klinedinst, Mr. Fox served as Senior Counsel at a large international law firm where he handled complex litigation matters, class actions, and procedurally intricate cases involving multiple claims, cross-claims, and contested liability and damages issues.
"We are very excited to have Nick join the team," said Heather L. Rosing, CEO and President of Klinedinst. "Our clients will benefit from his depth and sophistication as a litigator.  We also appreciate the tremendous amount of volunteer work that Nick does in the legal community and community at large. He is a true leader."
Active in the San Diego legal community, Mr. Fox is a member of the San Diego County Bar Association's (SDCBA) Board of Directors, serving as the organization's Secretary for 2021. He also serves on the SDCBA's Executive Committee and Strategic Planning Committee, and chairs the Governance Committee for 2020 and 2021.
Mr. Fox is also an active member of local law associations including Lawyers Club of San Diego, Pan Asian Lawyers of San Diego, San Diego La Raza Lawyers, Filipino American Lawyers of San Diego, and the South Asian Bar Association. He is also a member of the Tom Homann LGBT Law Association, where he served on the Board of Directors for seven years, four of which were as THLA's Co-President. He is a founding member of the Tom Homann LGBT Law Foundation and for the first three years served as its President. He remains on the Board of Directors and serves as THLA's Secretary.
Klinedinst PC is pleased to welcome Mr. Fox to the firm. To learn more please visit: klinedinstlaw.com/profiles/attorney/nicholas-fox
About Klinedinst
Klinedinst is the go-to firm for clients looking for litigation, trial experience, transactional representation, and legal counsel. The firm's offices in Irvine, Los Angeles, Sacramento, San Diego, and Seattle service the entire West Coast. What sets Klinedinst apart is the relationship our attorneys foster with each and every client. Klinedinst lawyers are indispensable strategic partners to business leaders, helping to achieve business objectives and create proactive solutions to resolve the many legal challenges that businesses are confronted with every day. Whether vigorously advocating for business clients in court, or guiding business transactions and negotiations, Klinedinst is the trusted legal advisor to have by your side.