By: Tara R. Burd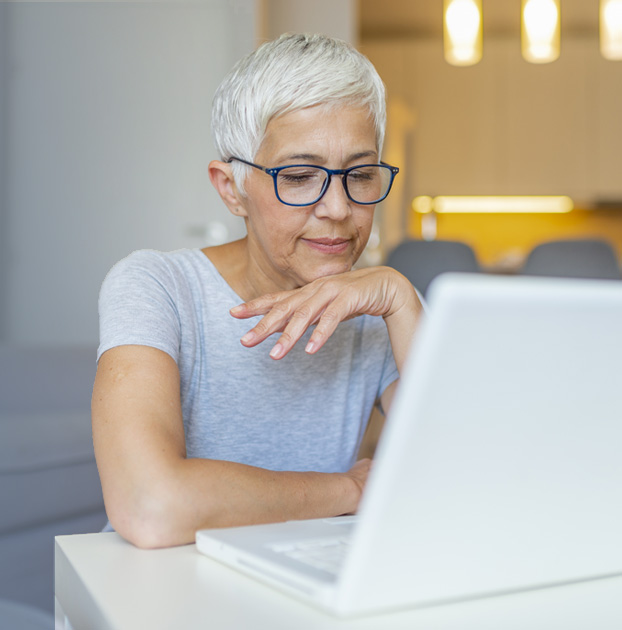 It is easy to avoid planning when illness and tragedy are on someone else's doorstep. Today's COVID-19 pandemic is a reminder that every person is vulnerable to disease, instability, and loss. Its worldwide reach has created circumstances that most people never before considered, but which have always been possibilities. It is an opportunity to break from routine and to consider how to best protect your family and future if you become unavailable for any reason.
As we navigate the many impacts of the COVID-19 pandemic we are curating and delivering a multitude of updates on the legal obligations, risks, and potential solutions to arising challenges. Estate planning remains one of those critically important matters, too often set on the back burner. We are here to offer guidance and planning solutions to help you to make sure that your family and affairs are taken care of the way you want.
Self-Care for You and Your Estate During COVID-19
Self-care means taking action today to improve your health or circumstances tomorrow. Self-care is not limited to your physical well-being and should include ensuring that your financial, social, and emotional needs are met when the unexpected strikes.
Estate planning is not just about naming your heirs. It also includes identifying the people in your life that you trust the most to care for your loves ones, your own health, and your financial stability when you're sick, injured, or quarantined.
Here are ways that setting up an estate plan with a Klinedinst attorney can help you to be prepared.
Guardianship Designation for Your Children
It is important to carefully consider who you trust to take quick and immediate care of your children in the event of an emergency. The emergency guardian should be someone who has a flexible schedule and can be relied upon to remain proximately located to your child's school or daycare. The emergency guardian is the childcare first responder who can rush to the home or school when there's a fire, a lockdown, or another threatening event.
This person is often different than the person you trust to raise your children if you are no longer able to. A long term guardian may not live nearby, but they have the financial and emotional stability to bring your child or children into their own family and raise them with the same care and values you would have provided.
Power of Attorney to Pay Bills or Handle Business
Durable powers of attorney are incredibly flexible documents that can impart authority to another person or agent. The level of authority can be as broad or as narrowly-defined as you wish, and is designed to designate your "backup" should you become incapacitated. If you are quarantined or hospitalized and require someone trustworthy enough to access your bank accounts, write checks on your behalf, or handle pending business, a power of attorney can be used to grant another person the authority to act on your behalf. That power can be revoked at any time, and only has an effect during your lifetime.
Self-Care Planning Through Advanced Health Care Directives
An advanced health care directive is an opportunity for you to tell your doctors, nurses, and loved ones what is most important to you about your physical, mental and emotional health. If you value maximizing the time you have here on Earth, you can indicate your preference to receive any and all life-saving measures. If you prefer quality of life and minimizing pain, there is a wide spectrum of options that can be completely customized to your individual preferences.
One of the scariest aspects of not being well is not being able to express to the people around you what you need. With advanced care planning, we put an emphasis on identifying the people and circumstances that best contribute to your mental and emotional health. For some individuals, this means ample human interaction and engaging in high-stimuli activities. It might mean listening to classical music, and the attendance of a priest, rabbi, or another religious leader. For others, it means withholding food even when they cannot feed themselves. By setting forth in writing the people and circumstances that bring you the greatest peace and joy, you can help to ensure you're cared for in the manner you wish, at all stages of life.
Wills and Trusts Ease the Burden of Your Loss
By preparing a will and a trust, you can alleviate the weight of the burden that death often leaves behind. Unfortunately, for older Americans, there are many traps that cause heartache and homelessness for the ones that live the longest. Elderly lovers and companions often remain unmarried, but share a home and other assets. If the person on title dies first, the surviving partner often has no right to continue to live in the home and can be evicted by the heirs. This can easily be avoided by planning for your companion to receive the right to occupy your family home for the remainder of their life, while your children retain the right to inherit it eventually.
For those who have a loved one who is currently receiving needs-based benefits, special needs trusts can sometimes be established for purposes of receiving your assets without jeopardizing their receipt of benefits.
And, for parents who own a home in California, a trust can help to provide for your children for many years after you're gone. This is especially helpful when distributing assets to a minor, as a trust can be structured to make distributions over time. The planning you do now can help put your child through college, vocational training, or other predetermined goals.
The COVID-19 pandemic is a perfect opportunity to enact some self-care for both you and your estate. Take action today so that you have the peace of mind to know that you will be cared for in the manner of your choice when you are injured, unavailable or infirm and that your loved ones will be safe and cared for when you're gone.
Start Today with Remote Estate Planning
Klinedinst is proud to offer a 5-step remote estate planning solution:
Contact us by phone or email to let us know you're interested. One of our attorneys will connect with you to make sure that our office is the best fit for your legal needs.
For no commitment or charge, we will provide you with our estate planning intake packet, so that you can tell us about the important people in your life and the assets that need protecting. This gives us a starting point so that we are better prepared to ask you the tough questions during the interview process.
When you're ready to retain us, send us your packet and tender payment through our secure online portal.
Once we receive your packet and payment, we will schedule a consultation with one of our estate planning attorneys by call or video chat – your choice.
We do the rest! After our planning consultation, we will prepare your estate plan and follow up with you by email or phone if we have any further questions. When your estate plan is complete, we will contact you to discuss the best means of delivering and executing your plan.

About the Author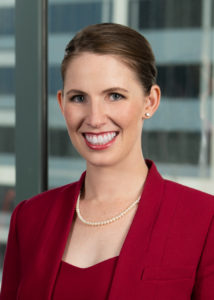 Tara R. Burd is an experienced probate and trust litigator, with specific emphasis on trust administration, probate avoidance, and probate litigation. Much of her career has been focused on helping clients navigate their way through breach of contracts, business disputes, partition actions, employment, and personal injury lawsuits. Ms. Burd has represented companies, partnerships, and sole practitioners in a variety of matters, and can be reached directly at tburd@klinedinstlaw.com.


About Klinedinst
Klinedinst is the go-to firm for clients looking for litigation, trial experience, transactional representation, and legal counsel. The firm's offices in Los Angeles, Sacramento, San Diego, Irvine, and Seattle service the entire West Coast. What sets Klinedinst apart is the relationship our attorneys foster with each and every client. Klinedinst lawyers are indispensable strategic partners to business leaders, helping to achieve business objectives and create proactive solutions to resolve the many legal challenges that businesses are confronted with every day. Whether vigorously advocating for business clients in court, or guiding business transactions and negotiations, Klinedinst is the trusted legal advisor to have by your side.
This article is intended to be for informational purposes only. This information does not constitute legal advice. The law is constantly changing and the information may not be complete or correct depending on the date of the article and your particular legal problem. The use of information from this article does not create any type of attorney-client relationship.