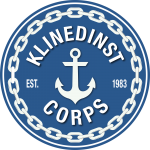 As part of its corporate culture, Klinedinst believes in giving back to the business, personal, and legal communities that we serve. Under our "Klinedinst Corps" banner, Klinedinst employees regularly participate in community projects and events. Our team members also actively participate in community-based programs and speaking engagements, as well as coach and mentor youth in a wide array of programs.
Within the legal community, our team members are very active in several organizations, including:
San Diego County Bar Association (SDCBA)
Sacramento County Bar Association
Servicemembers Civil Relief Act (SCRA) Pro Bono Program
McGeorge School of Law
San Diego Volunteer Lawyer Program
Voices for Children
Lawyers Club of San Diego (LCSD)

Named Klinedinst 'Law Firm Champion for Charity,' 2012

San Diego La Raza Lawyers Association
Feeding San Diego
Washington Initiative for Diversity
Lambda Legal
Klinedinst employees are active in supporting tomorrow's leaders today, providing volunteer time, assistance and resources to organizations including (but not limited to):
Central San Diego Black Chamber of Commerce
Washington & Lee University
Northwestern University School of Law
Claremont McKenna College
California Western School of Law
Vistage International
San Diego Chamber of Commerce
North San Diego Chamber
Some of the community-based programs that the Klinedinst Corps supports include:
Navy MWR (Morale, Welfare, Recreation)
Move United
Rotary International
Support The Enlisted Project (STEP)
United Through Reading
U.S. Paralympics
We invite you to learn more about each of these worthwhile organizations, and look for the Klinedinst Corps doing service in the local community.