Balancing Federal Anti-Discrimination Laws with the COVID-19 Pandemic.

The Employment Opportunity Commission ("EEOC") has released a pre-recorded online webinar addressing questions arising under federal employment anti-discrimination laws and the COVID-19 pandemic. Members of the general public were invited to submit questions in advance. The pre-recorded webinar was published by the EEOC on March 27, 2020 and addresses the current health crisis and questions related to laws enforced by the EEOC including: the Americans with Disabilities (ADA), the Age Discrimination in Employment Act (ADEA), Title VII, and the Genetic Information Nondiscrimination Act of 2008 (GINA).
The webinar can be viewed directly by clicking here.

The EEOC previously provided guidance with two COVID-19 publications, including the "What You Should Know About the ADA, the Rehabilitation Act, and COVID-19" and "Pandemic Preparedness in the Workplace and the Americans with Disabilities Act."   These publications were updated on March 19, 2020 and March 21, 2020, respectively. 
Prioritizing public health, the EEOC's website states: "The ADA and Rehabilitation Act rules continue to apply, but they do not interfere with or prevent employers from following the guidelines and suggestions made by the CDC or state/local public health authorities about steps employers should take regarding COVID-19." The EEOC's publications also answer employer's questions about the appropriate amount of medical information to gather from employees and how to lawfully screen applicants for employment.
Employers should continue to monitor changes in the law and consult with legal counsel regarding updates to employer's obligations in response to the COVID-19 pandemic. Please contact Nadia P. Bermudez or Klinedinst's employment team if you have any questions.
About the Author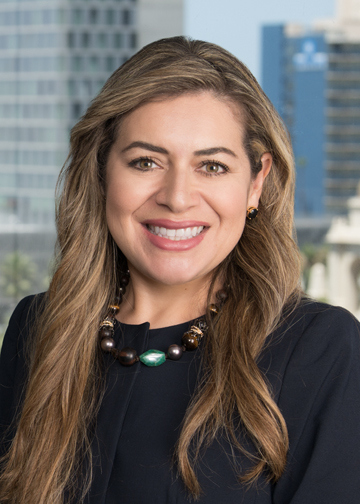 Nadia P. Bermudez is an employment and business litigation attorney and has represented businesses and individuals in state and federal courts in a wide range of employment matters such as sexual harassment, discrimination, wage and hour, wrongful termination, defamation, and trade secrets cases. Additionally, Ms. Bermudez has significant experience as a trainer in sexual harassment prevention. Fluent in Spanish, Ms. Bermudez is adept at helping a wide variety of clients navigate the increasingly complex business environment in California.
Please Note
This article is intended to be for informational purposes only. This information does not constitute legal advice. The law is constantly changing and the information may not be complete or correct depending on the date of the article and your particular legal problem. The use of information from this article does not create any type of attorney-client relationship.
About Klinedinst
Klinedinst is the go-to firm for clients looking for litigation, trial experience, transactional representation, and legal counsel. The firm's offices in Los Angeles, Sacramento, San Diego, Irvine, and Seattle service the entire West Coast. What sets Klinedinst apart is the relationship our attorneys foster with each and every client. Klinedinst lawyers are indispensable strategic partners to business leaders, helping to achieve business objectives and create proactive solutions to resolve the many legal challenges that businesses are confronted with every day. Whether vigorously advocating for business clients in court, or guiding business transactions and negotiations, Klinedinst is the trusted legal advisor to have by your side.