The following is an analysis of new emergency rules enacted by the California Judicial Council impacting both appeals and writ petitions. The analysis is written by Robert M. Shaughnessy, Shareholder and Certified Specialist in Appellate Law by the State Bar of California Board of Legal Specialization.
On March 19, 2020, Governor Newsom issued California's stay-home order amidst the rising COVID-19 pandemic. Within days, the state's trial courts were effectively closed to most civil litigants. Skeleton crews remained at shuttered courthouses to process criminal cases due to constitutional concerns. But to protect the health and safety of judicial officers, court staff, parties, and attorneys, only limited civil matters presenting emergency circumstances could access these scarce judicial resources.
Now in late April, it appears that anything resembling a return to normal operations for civil litigation matters at the trial court is months away. The current understanding is that the stay-home order will remain in place until California sees 14 consecutive days of decreasing new cases. Accordingly, the trial courts anticipate extending their current closures well into May.
Even assuming the stay-home order flattens the curve, and the courts reopen in four weeks, criminal cases will continue to receive priority over all civil matters for at least the next few months. Social distancing will also likely remain in place, resulting in reduced court staff and a further decreased capacity to hear civil trials and law and motion matters. In addition, the backlog of canceled civil law and motion hearings that must be rescheduled will number well into the thousands in the larger courthouses by the end of May. In other words, delayed and restricted access to justice will likely continue to hamper civil litigants well into the Fall, even under the best of circumstances. In San Diego alone, the number of civil matters which will need to be re-set by May 22 is estimated to approximate 15,000. Under a best-case scenario, in-person civil hearings would not resume until August.
California's Judicial Council adopted a set of Emergency Rules on April 6, 2020, to address the court closures. These rules included "Emergency Rule 8: Emergency orders: temporary restraining or protective orders." The rule applies "to any emergency protective order, temporary restraining order, or criminal protective order that was requested, issued, or set to expire during the state of emergency related to the COVID-19 pandemic." (Em. Rule 8(a).) And it includes language providing that courts must provide a means for the filing of ex parte requests for temporary restraining orders. (Em. Rule 8(c).) But Rule 8's application seems limited to matters of domestic violence, harassment including workplace harassment, threatened gun violence, and juvenile protective proceedings. (Em. Rule 8(a).) Even if the rule applied to requests to restrain conduct causing severe economic harm in a business-litigation context, it is not clear that trial courts currently have the judicial resources to timely consider restraining order applications in civil and business litigation matters where their judicial resources are halved, stretched to the breaking point, and focused on criminal matters.
Klinedinst's appellate attorneys can explore possible remedies in the Court of Appeal, either through an appeal, or a petition seeking a writ directing the trial court to grant relief. Access to the remedies of the appellate court may be available whether or not an appealable judgment or order exists. And unlike the trial courts, under the shut-down order California's appellate courts continue to accept filings electronically, and continue to move forward with the processing of motions, appeals, and writ proceedings in civil and criminal matters. Oral arguments are also going forward by remote access. Klinedinst's appellate attorneys are ready and able now to explore potential appellate court remedies, where access to the trial court is hindered by the severe conditions which prevail in this unprecedented time.
About the Author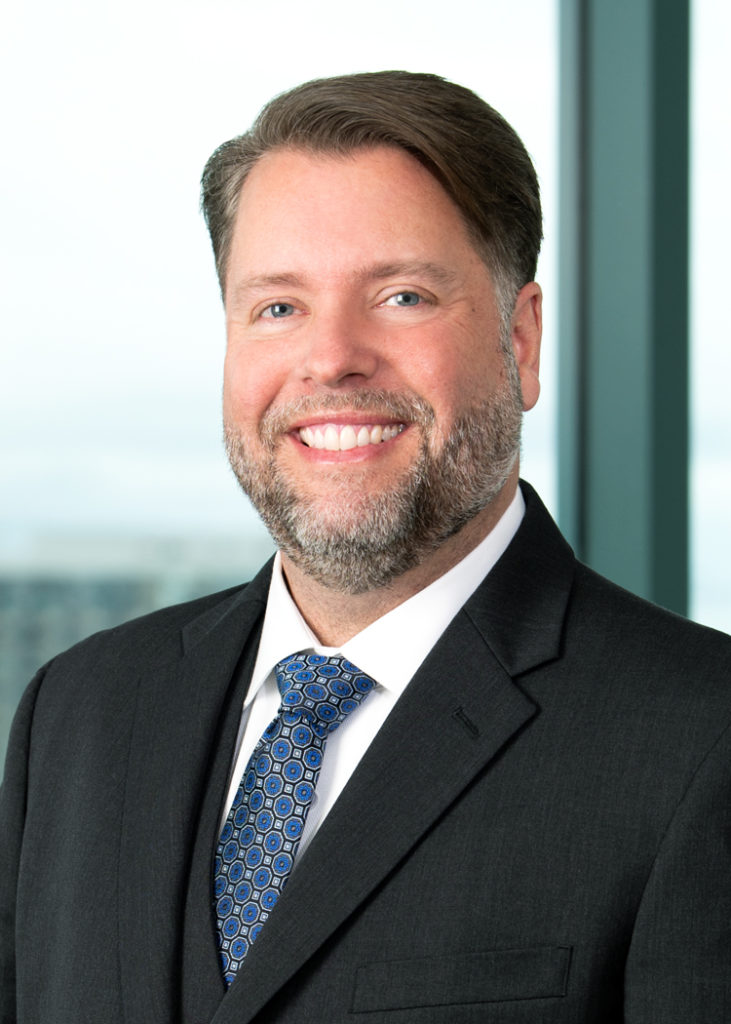 A seasoned litigator, Robert M. Shaughnessy  brings nearly twenty years of complex law-and-motion and appellate experience to the firm's Appellate Practice Group. Mr. Shaughnessy frequently authors articles on various legal topics including the unauthorized practice of law, malicious prosecution, the Unfair Competition Law, and California's Anti-SLAPP statute. He is a leader in the legal community, and currently serves as Chair of the San Diego County Bar Association's (SDCBA) Appellate Practice Section, where he has held past positions as Program Chair and Civil Rules Comment Chair. Mr. Shaughnessy can be reached at rshaughnessy@klinedinstlaw.com.
Please Note
This article is intended to be for informational purposes only. This information does not constitute legal advice. The law is constantly changing and the information may not be complete or correct depending on the date of the article and your particular legal problem. The use of information from this article does not create any type of attorney-client relationship.
About Klinedinst
Klinedinst is the go-to firm for clients looking for litigation, trial experience, transactional representation, and legal counsel. The firm's offices in Los Angeles, Sacramento, San Diego, Irvine, and Seattle service the entire West Coast. What sets Klinedinst apart is the relationship our attorneys foster with each and every client. Klinedinst lawyers are indispensable strategic partners to business leaders, helping to achieve business objectives and create proactive solutions to resolve the many legal challenges that businesses are confronted with every day. Whether vigorously advocating for business clients in court, or guiding business transactions and negotiations, Klinedinst is the trusted legal advisor to have by your side.