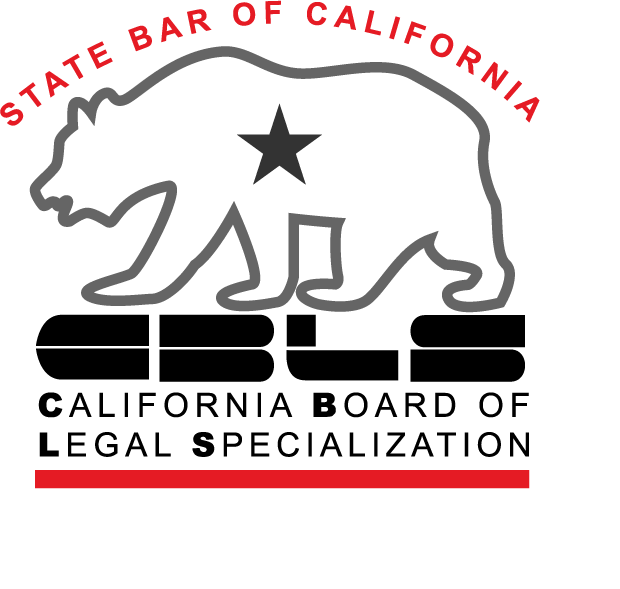 Throughout his career in private practice, Dan Lawton has focused on civil trial work and complex commercial and intellectual property litigation on behalf of both plaintiffs and defendants. He also has a deep background in civil appeals, and is certified as a legal specialist in Appellate Law by the State Bar's California Board of Legal Specialization. The certification is a distinction held by only 36 lawyers in San Diego County. His first job out of law school was a clerkship with Ninth Circuit Judge Thomas Tang.
Dan regularly counsels both corporate and individual clients in a variety of settings, often in negotiations and sometimes in transactions. His corporate clients have included companies whose stock is publicly-traded and companies whose stock is closely-held. They have included life sciences companies, pharmaceutical companies, manufacturers and distributors of various products, landowners and property developers, large corporations, a local major league baseball franchise, automobile dealerships, and "mom-and-pop" businesses. His individual clients have included officers, directors, and shareholders (both majority and minority) of corporations, bankers, elected officials, politicians, professional athletes and coaches, attorneys, accountants, land owners, entrepreneurs, and entertainers.
Dan has tried multiple jury trials, bench trials, and arbitrations, and litigated many cases to disposition short of trial (by way of motions to dismiss and for summary judgment). Dan has obtained settlements and judgments in his clients' favor totaling tens of millions of dollars, and obtained what is believed to be the third-largest jury verdict in the legal history of Imperial County (for $14,286,461, after a nine-week jury trial). Over the span of more than 30 years, his caseload has included cases involving patent infringement, copyright infringement, trade secret theft, unfair competition, defamation, and business torts (such as trade libel and intentional interference with contractual relations). Dan has handled civil appeals and writs in both the California and federal courts. Dan has successfully litigated cases against some of the largest law firms and government agencies in the State of California.
In January 2009, Dan learned of his nomination for inclusion in 2009 San Diego Super Lawyers based on anonymous peer evaluation. He was so honored again in 2010, 2011, 2012, 2013, 2014, 2015, 2016, 2017, 2018, 2019 and 2020 in the primary practice area of intellectual property litigation. Nominations for SuperLawyer designation are peer-driven, and fewer than 5% of lawyers in California earn the distinction. In 1997, two years after opening his own practice, Dan earned an "AV® Preeminent™ Peer Review Rated by Martindale-Hubbell.
Dan has been a team leader in the J. Clifford Wallace Chapter of the American Inns of Court since 2015. In that role, he has been responsible for putting on mandatory continuing legal education programs for the Inn, a group whose membership consists of lawyers and Judges and is by invitation only. In September 2015, Dan won an award for Best Program via anonymous peer vote for a short documentary he produced entitled "Avoiding Deathbed Regrets and Having Work/Life Balance." The documentary combined excerpts of interviews with 25 local lawyers and Judges with data concerning work/life balance for attorneys and jurists.
Active within the legal and business community. Dan has participated in numerous charitable and pro bono programs. Dan has earned multiple Wiley W. Manuel awards for community service from the State Bar of California for pro bono work on behalf of indigent refugees fleeing persecution and seeking asylum in the United States. The San Diego Volunteer Lawyer Program awarded Dan its Distinguished Service Award in three separate years for his pro bono work on behalf of refugees.
In January 2020, Dan and his colleague Dave Majchrzak created Klinedinst PC's Attorney Training College, which offers bimonthly courses on litigation skills, professionalism, and civility, to the firm's lawyers for MCLE credit. Dan also serves on the law firm's Writing Committee, which offers guidance and feedback on written work prepared by attorneys before its filing, delivery to a client, or publication at no cost to the law firm's clients. In July 2020, Dan will present a webinar on post-trial motions practice along with his co-panelists Timothy B. Taylor, a Judge of the Superior Court, and Robert Shaughnessy, chair of the firm's appellate practice group.
Dan served for several years as a volunteer in the Family Literacy Program at St. Vincent De Paul Village in San Diego and at Mama's Kitchen (a non-profit agency which delivers meals to men, women and children affected by AIDS and other critical illnesses). He also serves as a mentor at Nativity Prep Academy (a tuition-free, inner-city Catholic middle school for at-risk children in Logan Heights).
Dan is an ocean swimmer and hiker. He has summited Mt. Kilimanjaro in Tanzania (twice) and Mt. Whitney.
Education