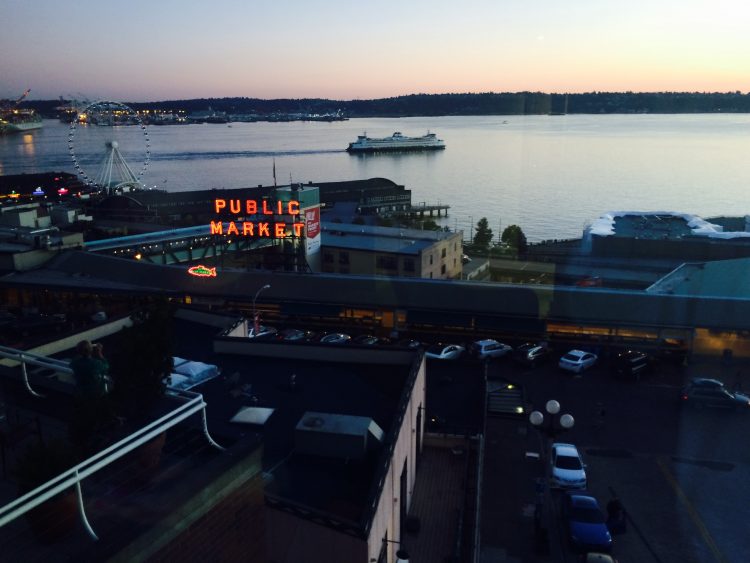 SEATTLE, WASHINGTON – Klinedinst's expansion into the Pacific Northwest has celebrated its first anniversary.
In addition, Klinedinst Seattle officially moved to a new, larger office on the 11th floor of the Norton Building in downtown Seattle. The expansion has welcomed its continued growth with additional support, as well. Anthony Soldato and Sharon Hendricks joined the Seattle office last month, accompanying Managing Shareholder, Gregor Hensrude.
Mr. Soldato is an associate attorney who focuses his practice on real estate, public entity, and insurance defense. He also handles litigation and pre-litigation in cases involving professional liability, personal injury, civil rights violations, and business torts, on behalf of cities, counties, and business entities. Ms. Hendricks is the legal secretary at the Seattle office and is responsible for assisting the lawyers, maintaining firm case files, preparing legal papers, research, and supervisory responsibilities.
"Last year's launch of our Seattle office has brought new opportunities, and we are thrilled to expand our team," explains Gregor A. Hensrude, Managing Shareholder of Klinedinst's Seattle office. "We are very bullish on Seattle. The new additions reflect our positive economic forecast for the Northwest, while reinforcing our commitment to serving Seattle's business community."
The new office location is 801 2nd Avenue, Suite 1110
Seattle, WA 98104. To learn more about the Seattle location, please visit:
http://klinedinstlaw.com/seattle
About Klinedinst
Klinedinst has become the go-to firm for clients across California, across the West, and across the globe. Our litigators, trial attorneys, and transactional lawyers guide clients through every problem, finding solutions at every turn. The firm serves clients from offices in Los Angeles, Sacramento, San Diego, Santa Ana, and Seattle. Whether representing businesses in court, helping negotiate transactions, or handling matters in state, federal, or appellate courts, Klinedinst attorneys help get the job done.