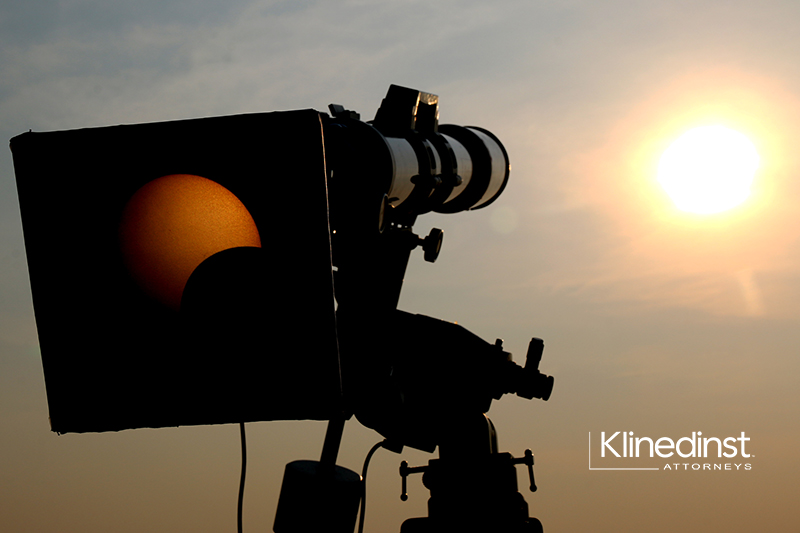 While employers across the country prepare for the coming solar eclipse, employment lawyers are recommending employers remember to avoid liability during this once-a-generation event.
Many employers are hosting viewing parties, or encouraging employees to watch the eclipse as a group. As part of this effort, employers have been handing out special viewing glasses, designed to block out the harsh radiation that would normally cause blindness. These glasses include solar filters, designed to meet the ISO 12312-2 certification for safe viewing.
However, in recent weeks, reports have surfaced of counterfeit viewing glasses claiming to uphold the ISO certification making their way to market. NASA has also issued special guidance to help employers and their employees check to see whether the glasses they are providing their employees truly meet the criteria.
Employers are also encouraged to carefully consider any leave requests taking place during the eclipse, as employees may have personal or religious motivations behind such a request.
Lastly, employers providing glasses with solar filters may want to have employees review and sign a waiver advising that looking at the sun is never safe, and presents risks of personal injury, including potential blindness. Such a release of claims against liability helps reinforce the inherent danger present any time someone looks directly at the sun for any period of time.
Following a few simple guidelines can help ensure employers can fondly look back at the Great American Eclipse of 2017, and the experience they shared with their employees.
About Klinedinst
Klinedinst has become the go-to firm for clients across California, across the West, and across the globe. Our litigators, trial attorneys, and transactional lawyers guide clients through every problem, finding solutions at every turn. The firm serves clients from offices in Los Angeles, Sacramento, San Diego, Santa Ana, and Seattle. Whether representing businesses in court, helping negotiate transactions, or handling matters in state, federal, or appellate courts, Klinedinst attorneys help to get the job done.