Klinedinst Shareholder and COO Arthur Moreau, III has been selected as winner of the 2017 Business Leader of the Year Award by the North San Diego Business Chamber. Mr. Moreau received the award at the annual Celebration of Business event in honor of his tremendous impact on the firm and in the community.
SAN DIEGO, CALIFORNIA– Klinedinst Shareholder and Chief Operating Officer Arthur Moreau, III was named winner of the North San Diego Business Chamber's 2017 Business Leaders of the Year award. This award honors individuals whose impact as a professional leader has majorly influenced the success of their organization and business community.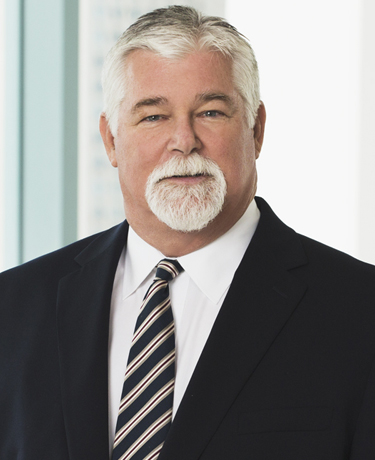 The North San Diego Business Chamber observes the economic impact and advocates for institutions native to the northern San Diego Region. The Chamber is a respected voice, representing the entire regional business community to enhance and advocate for a better business environment.
The Business Leader of the Year Award is presented annually to honor business professionals who have a significant impact on their business and community. The award recognizes leaders who have greatly contributed to the growth and success of their company. Business leaders are honored for their economic and social impact within their companies and the local economy.
"We would like to congratulate Art on this tremendous honor," said John Klinedinst, Founder and CEO of Klinedinst PC. "To be recognized as a top business leader by the North San Diego Business Chamber is a true testament to his business savvy, leadership, and service to our community."
Mr. Moreau embodies these ideals in his role as Shareholder and COO of Klinedinst. A military veteran, public service advocate, and experienced litigator, Mr. Moreau uses his business acumen to counsel and defend businesses in areas of real estate, land use, and construction. In addition to his role as an attorney, Mr. Moreau's position as COO requires that he has a hand in all major initiatives and projects across the firm's offices. Since joining the firm in 1995, Mr. Moreau's visionary leadership and business acumen have greatly contributed to the firm's growing success. He has helped grow the firm from one office location in San Diego, to a thriving firm with over 30 practice groups spreading over five office locations.
Mr. Moreau understands that giving back is a crucial part of being a successful business leader. After serving active duty as a Navy carrier pilot in the United States Navy from 1977-1988, Mr. Moreau continues to support and champion San Diego's military community and their families. Mr. Moreau regularly attends the San Diego Military Advisory Council monthly meetings, and supports a firm sponsorship of Navy's Annual Bay Bridge Run/Walk. Mr. Moreau's service in Haiti made headlines when he spent five days rebuilding an orphanage after it was destroyed in an earthquake. He is also co-chair of Scripps Ranch Symphony in the Park, a local organization that provides live music and dancing in resident parks.
Klinedinst shareholder Thomas Daugherty was selected as a finalist for the 2017 Business Leader of the Year award.
The 2017 Business Leader of the Year Award was presented as part of the North San Diego Business Chamber's Celebration of Business event.
Klinedinst congratulates Mr. Moreau on this special honor. To learn more about Mr. Moreau and his achievements, please click here:
https://klinedinstlaw.com/profiles/attorney/arthur-moreau
About Klinedinst
Klinedinst has become the go-to firm for clients across California, across the West, and across the globe. Our litigators, trial attorneys, and transactional lawyers guide clients through every problem, finding solutions at every turn. The firm serves clients from offices in Los Angeles, Sacramento, San Diego, Santa Ana, and Seattle. Whether representing businesses in court, helping negotiate transactions, or handling matters in state, federal, or appellate courts, Klinedinst attorneys help get the job done.