Klinedinst Senior Counsel James D. Snyder was a featured speaker for Privacy OC, a first-of-its-kind forum focused on evolving data privacy issues. Snyder's in-depth knowledge on emerging trends in data privacy and legal compliance, as well as his experience in California Consumer Privacy Act (CCPA) took center stage at this inaugural event.
SAN DIEGO, CALIFORNIA – On January 28, 2020, James Snyder presented at the inaugural event Privacy OC along with other accomplished data technology authorities. The conference is an educational collaboration between data privacy professionals, academia, and government communities.
Privacy OC was created in response to the keen interest California-based businesses have to better understand and comply with the new California Consumer Privacy Act (CCPA) as well as increasing awareness of the global movement to protect consumers with their personal information. The event, which spun-off from a LinkedIn group by the same name, featured workshops, interactive presentations, product demonstrations and more.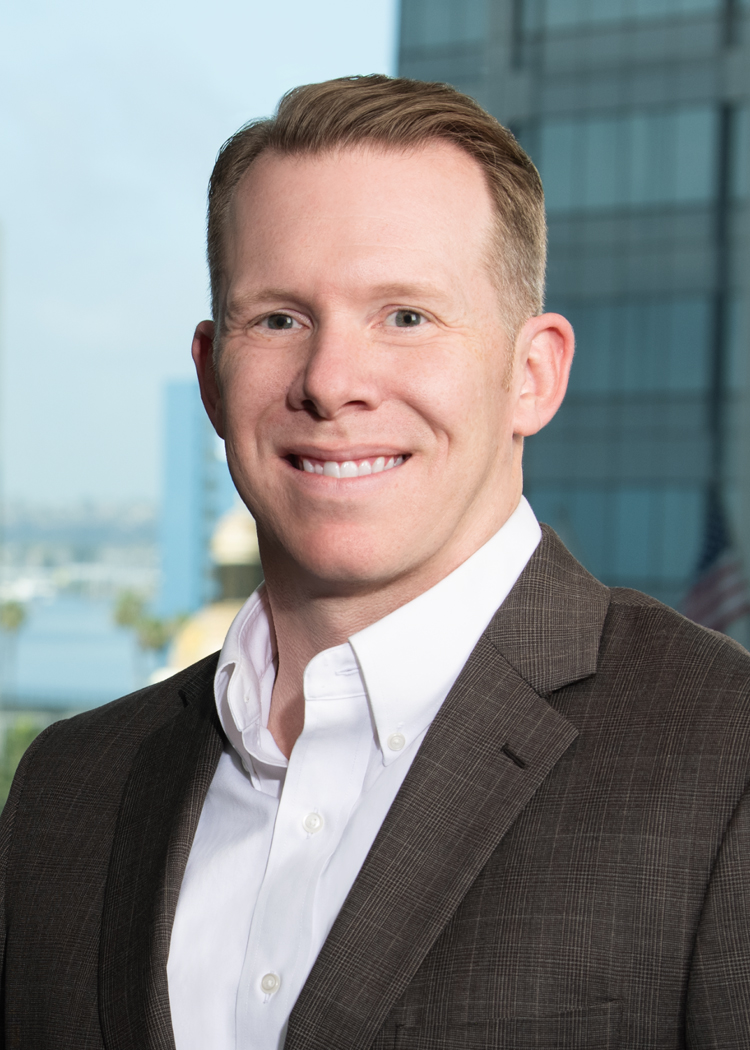 Mr. Snyder explored California's newly enacted CCPA and addressed the risks associated with a business's failure to comply with the law. He also shared his insight on privacy law in the modern digital age. Other speakers included plaintiff and defense counsel who provided a view on the CCPA from both sides of the aisle.
In his practice, Mr. Snyder represents clients in business transactions, M&A, and data privacy issues. He provides legal and compliance counsel to emerging startups and established companies in areas involving licensing, finance and investments, data privacy and security, corporate structuring, contracts, patent, trademark, copyright, and domain portfolios. He has built a reputation as an outside General Counsel, providing legal guidance on a wide range of issues.
Klinedinst congratulates Privacy OC on the success of their first conference, and Mr. Snyder for helping educate attendees on the ins-and-outs of data privacy. To learn more about James Snyder please visit: klinedinstlaw.com/profiles/attorney/james-snyder
About Klinedinst
Klinedinst has become the go-to firm for clients across California, across the West, and across the globe. Our litigators, trial attorneys, and transactional lawyers guide clients through every problem, finding solutions at every turn. The firm serves clients from offices in Irvine, Los Angeles, Sacramento, San Diego, and Seattle. Whether representing businesses in court, helping negotiate transactions, or handling matters in state, federal, or appellate courts, Klinedinst attorneys help to get the job done.