Joseph Escobio has been named Klinedinst's new Chief Information Officer. In his role as CIO, Escobio will oversee all IT, eDiscovery, and data services for all five Klinedinst offices across the West.
SAN DIEGO, CALIFORNIA – Joseph Escobio has joined Klinedinst PC as Chief Information Officer. In his new position, Escobio will report to the firm's Board of Directors with direct oversight of the firm's Information Technology Department, as well as the eDiscovery and Litigation Support departments.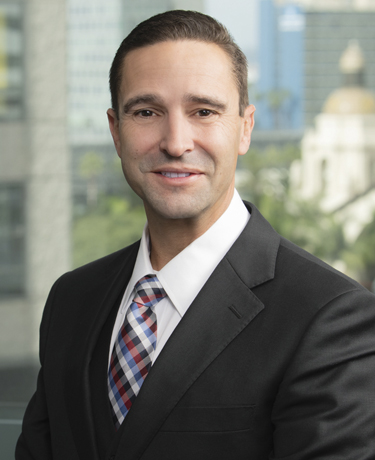 Mr. Escobio is a seasoned veteran specializing in legal technology. He has been on the cutting edge of eDiscovery and legal tech for the past 25 years. His leadership across multiple departments, combined with his experience in Litigation Support and Electronic Discovery, ensures operational integrity and client integration with complex litigation matters.
"Technology in business, including legal services, is changing at an exponential rate," said CEO and Founder John D. Klinedinst. "Joe is a natural at managing change and planning for the future. He is also adept at quickly identifying problems, prioritizing a response, and then acting quickly on that response. His drive, his readiness, and his adaptability will all be terrific assets for firm clients, and we are incredibly proud to welcome him to the management team of Klinedinst."
Mr. Escobio is a graduate of San Diego State University who also served in the U.S. Marine Corps. He serves on the Executive Committee of the Legal Practice and Technology Management section of the California Lawyers Association.
Klinedinst PC welcomes Mr. Escobio as Chief Information Officer. For more, please visit:
klinedinstlaw.com/profiles/support/joseph-escobio
About Klinedinst
Klinedinst is the go-to firm for clients looking for litigation, trial experience, transactional representation, and legal counsel. The firm's offices in Los Angeles, Sacramento, San Diego, Santa Ana, and Seattle service the entire West Coast. What sets Klinedinst apart is the relationship our attorneys foster with each and every client. Klinedinst lawyers are indispensable strategic partners to business leaders, helping to achieve business objectives and create proactive solutions to resolve the many legal challenges that businesses are confronted with every day. Whether vigorously advocating for business clients in court, or guiding business transactions and negotiations, Klinedinst is the trusted legal advisor to have by your side.