SAN DIEGO, CALIFORNIA – Klinedinst PC is proud to announce that the firm has joined a select group of law firms and corporate legal departments by achieving 2022-2023 Mid-Size Mansfield Certification.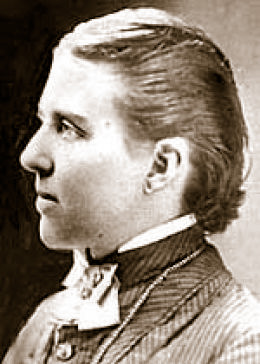 The Mansfield Certification is named after Arabella Mansfield, the first female lawyer in the United States. Mansfield took the Iowa bar exam and scored high marks; however, the State of Iowa permitted only male candidates to sit for the bar exam. Mansfield challenged the males-only law in court and won her case, resulting in Iowa becoming the first state in the union to admit women and minorities to the practice of law in 1869.
In recognition of Ms. Mansfield's achievement, the Mansfield Rule was created to help law firms identify ways to expand talent opportunities and increase diversity in leadership roles within the legal profession. Powered by Diversity Lab, the Mansfield Rule verifies that law firms have affirmatively considered women, lawyers of color, LGBTQ+ lawyers, and lawyers with disabilities for leadership and governance roles, equity partner promotions, formal client pitch opportunities, and senior lateral positions.
To achieve Mansfield Rule Certification, firms must undergo an independent multi-step program that measures the structural changes and tangible steps firms have taken to ensure paths to leadership – including lateral hiring, client pitch teams, promotions, appointments, and more – are open and transparent to all qualified lawyers. Mansfield's processes are all designed to ensure equal opportunity and access to leadership roles.
"KPC is deeply committed to creating opportunities for all, and we are thrilled to achieve the Midsize Mansfield Certification," said CEO and President Heather L. Rosing. "Our DEIB committee is to be commended for working with other firms during the certification process, both learning about and implementing best practices. We are excited to now be part of a community of law firms committed to making real, positive change in the legal field."

The certification process is based on behavioral science that embeds accountability, transparency, and knowledge sharing into the firm's existing talent pipeline. "The Mansfield Rule helps us take an inclusive, structured, and data-driven approach to cultivating leaders within the firm," said Natalie P. Vance, Co-Chair of the firm's DEIB Committee. "It also helps ensure equity and consistency in advancement across our entire network of offices and practice groups."
The Mansfield Certification process stresses inclusivity at every step. It encourages law firm management to make decisions in selecting future leaders by considering a broad pipeline of talent, including lawyers who are historically underrepresented in law. The same inclusive decision-making process is also encouraged when assembling client-centric service teams. The Mansfield Rule program is designed to not exclude anyone, but instead expand the pool of lawyers to include additional qualified talent.
"At the end of the day, having a diversified workforce is a positive not only for the firm, but the clients we serve," added Teresa M. Beck, who also co-chairs the DEIB Committee. "As a firm, we are always focused on the long game. While we have achieved Mansfield Certification, there's more work to do, and we look forward to our continued collaboration with Diversity Lab, our clients, and our colleagues in the legal community."
Klinedinst thanks Diversity Lab for building a collaborative platform for law firms to become certified, and looks forward to continuing its participation in the Mansfield Rule program. Learn more by downloading the official announcement from Diversity Lab.
About Klinedinst
Klinedinst PC is the go-to firm for clients looking for litigation and trial experience, sophisticated transactional advice, and other solution-oriented legal counsel. Providing legal services across the West, our attorneys are dedicated to fostering trusted relationships with each and every client, to help them achieve their individual goals and objectives. Klinedinst lawyers strive to serve as true business partners, always at the ready to address the legal challenges that businesses are confronted with every day. Whether in court, at the board meeting, or otherwise, KPC is the trusted legal advisor to have by your side.