SAN DIEGO, CALIFORNIA – Klinedinst Founder and CEO John D. Klinedinst has been elected to serve on the George Washington School of Business (GWSB) Board of Advisors.
In electing members of the Board of Advisors, GWSB looks to alumni who have a strong affinity for collaboration, innovation, and leadership in business to aid in the development and success of the institution.
Mr. Klinedinst, who is the only lawyer serving on the Board of Advisors, received his MBA from the institution in 1975. Mr. Klinedinst went on to found a corporate law firm with five offices across the West. The firm maintains a national and international clientele and has long been active in trans-border issues.
As part of his practice, Mr. Klinedinst provides unique and valuable insights to his clients, particularly in the areas of business and securities litigation. He is a Certified Specialist in Legal Malpractice by the State Bar of California Board of Specialization.
"John will serve as an incredible asset to the Board of Advisors, and the university as a whole," said Arthur Moreau, III, who serves as Chief Operating Officer for Klinedinst PC. "John is a visionary business leader who believes in mentoring and learning by doing. He truly leads by example, and puts his business background to work every day for the benefit of his community, partners, and peers."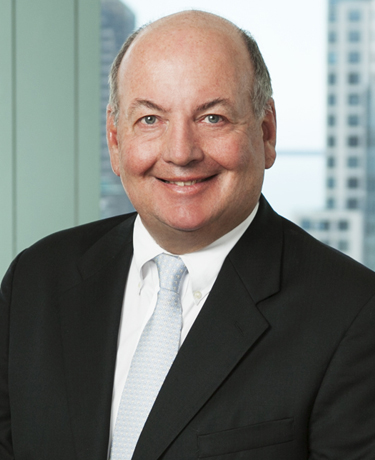 Mr. Klinedinst is involved with many professional and community organizations, including the Federation of Defense and Corporate Counsel (FDCC), the Defense Research Institute, the Council on Litigation Management and has served on the Board of Trustees for Washington & Lee University and on the Phi Kappa Psi Foundation. Within the broader community, he has served on the board of the San Diego Chapter of the American Red Cross.
Klinedinst has gained recognition by the business community, having been named Most Admired CEO by the San Diego Business Journal for the years 2011, 2017, and 2019. The same publication has named him to the San Diego 500, a list updated annually featuring the movers and shakers in the San Diego business region.
Klinedinst congratulates John on this recognition. To learn more about Mr. Klinedinst and his achievements, please visit:
About Klinedinst
Klinedinst is the go-to firm for clients looking for litigation, trial experience, transactional representation, and legal counsel. The firm's offices in Irvine, Los Angeles, Sacramento, San Diego, and Seattle service the entire West Coast. What sets Klinedinst apart is the relationship our attorneys foster with each and every client. Klinedinst lawyers are indispensable strategic partners to business leaders, helping to achieve business objectives and create proactive solutions to resolve the many legal challenges that businesses are confronted with every day. Whether vigorously advocating for business clients in court, or guiding business transactions and negotiations, Klinedinst is the trusted legal advisor to have by your side.