Founder and CEO John D. Klinedinst was named a Finalist for the Ninth Annual Most Admired CEO Award. Published by the San Diego Business Journal, the award recognizes San Diego-area Chief Executive Officers for professional achievements and service to the community.
SAN DIEGO – Klinedinst Founder and CEO John D. Klinedinst was named a finalist for the 2016 Most Admired CEOs by the San Diego Business Journal. Now in its ninth year, the awards recognize San Diego leaders for their outstanding professional achievements and their contributions to the community.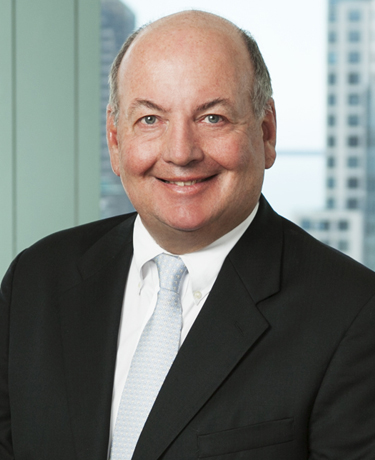 Every year, the San Diego Business Journal conducts an extensive survey of San Diego firms to identify outstanding and highly-revered Chief Executive Officers. After collecting nominations for Most Admired CEOs, the San Diego Business Journal evaluates all submissions and then publishes its list of finalists for the award.
"Thanks to his smart business sense and legal talent, John built this firm from the ground up," noted Shareholder and Chief Strategy Officer, Greg Garbacz. "He's an incredible leader and attorney, and is absolutely deserving of this recognition."
Winners of the Most Admired CEO were announced on February 18, 2016 at the Town and Country Resort and Convention Center in San Diego at 4:00pm. The San Diego Business Journal also handed out the following honors:
Lifetime Achievement Award
Jerry Sanders, CEO
San Diego Regional Chamber of Commerce
Exemplary Service Award
Mel Katz and Phil Blair, Executive Officers
Manpower West
Community Service Award
Joanne Pastula, President Emeritus
Junior Achievement of San Diego
Klinedinst congratulates Mr. Klinedinst on this very special achievement. To learn more about the San Diego Business Journal awards, please visit:
http://www.sdbj.com/bizevents/
About Klinedinst
Klinedinst has become the go-to firm for clients across California, across the West, and across the globe. Our litigators, trial attorneys, and transactional lawyers guide clients through every problem, finding solutions at every turn. The firm serves clients from offices in Los Angeles, Sacramento, San Diego, Santa Ana, and Seattle. Whether representing businesses in court, helping negotiate transactions, or handling matters in state, federal, or appellate courts, Klinedinst attorneys help get the job done.