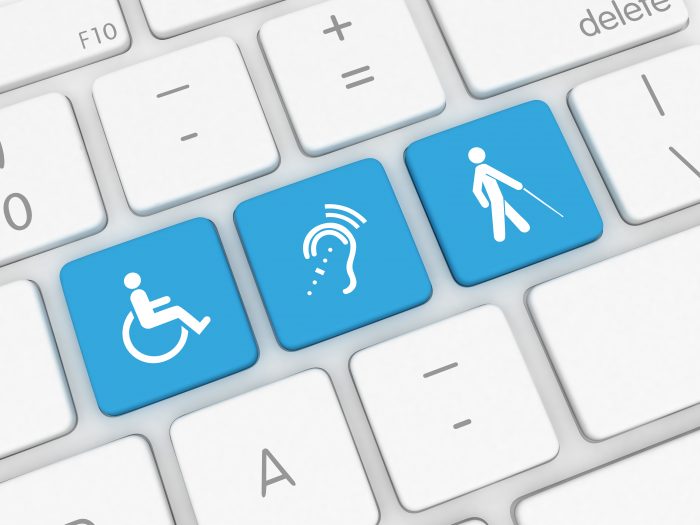 LOS ANGELES, CALIFORNIA – Klinedinst PC was a proud sponsor of the Disability Rights Legal Center 41st Annual FDR Dinner on November 17, 2016. The event took place at the Omni Hotel California Plaza, and honored the efforts of leaders in the sports, entertainment, civil liberties, and business communities in championing disability rights.
The Disability Rights Legal Center (DRLC) is a nonprofit organization that supports the rights of people with disabilities through education, advocacy and litigation. The DRLC strives to set the standard for the enforcement of disability rights and in educating the public that "access is equality." The organization advocates for people with physical disabilities, emotional and mental health disabilities, terminal illness, and children and students with disabilities.
"For forty-one years, DRLC has stood for the inclusion and fair treatment of those with disabilities, and we are deeply grateful to those organizations who have chosen to stand with us," said Maronel Barajas, Managing Attorney of DRLC. "We view our annual Franklin D. Roosevelt Dinner as an opportunity to show our appreciation for the community of advocates whose excellent work helps create a better society for all of us. Through their support of this event… the team at Klinedinst has upheld our mission to, in FDR's words, 'make a country in which no one is left out.'"
About Klinedinst
Klinedinst has become the go-to firm for clients across California, across the West, and across the globe. Our litigators, trial attorneys, and transactional lawyers guide clients through every problem, finding solutions at every turn. The firm serves clients from offices in Los Angeles, Sacramento, San Diego, Santa Ana, and Seattle. Whether representing businesses in court, helping negotiate transactions, or handling matters in state, federal, or appellate courts, Klinedinst attorneys help to get the job done.