Linda M. Toutant has joined the Klinedinst Los Angeles office as Senior Counsel. Ms. Toutant has over twenty years of business litigation experience, and assists clients in all matters of employment law.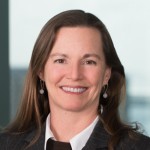 LOS ANGELES – Klinedinst is pleased to announce that Linda Toutant has joined as Senior Counsel in our Los Angeles office, where she will be working with clients on a wide variety of business-related litigation.
Ms. Toutant has been a business litigator for more than twenty years, practicing in all areas of civil litigation. She possesses substantial experience representing clients in class action disputes, wage and hour claims, employee classification actions, and claims alleging harassment, discrimination, and retaliation. Ms. Toutant also advises employers concerning matters of hiring, termination, promotion, testing, disability, and family accommodations and leave.
"We are thrilled to welcome Linda to our Los Angeles legal team," said Managing Shareholder, Robert Hatem. "Linda's legal acumen and employment law experience will be tremendous assets to our Los Angeles legal team, and we are proud to welcome her to Klinedinst."
Ms. Toutant practices law at the trial and appellate levels in both federal and state court, and has appeared before numerous administrative tribunals, including the California Labor Commission, the Employment Development Department, the National Labor Relations Board, and many more. She will bring that experience to Klinedinst's Business and Commercial Litigation, Class Actions, and Employment Litigation and Counseling practice groups.
Ms. Toutant attended the University of California, San Diego and graduated from the University of Notre Dame Law School. To learn more about Ms. Toutant, please visit:
www.klinedinstlaw.com/profiles/attorney/linda-toutant
About Klinedinst
Klinedinst has become the go-to firm for clients across California, across the West, and across the globe. Our litigators, trial attorneys, and transactional lawyers guide clients through every problem, finding solutions at every turn. The firm serves clients from offices in Los Angeles, Sacramento, San Diego, Santa Ana, and Seattle. Whether representing businesses in court, helping negotiate transactions, or handling matters in state, federal, or appellate courts, Klinedinst attorneys help get the job done.