SANTA ANA, CALIFORNIA – Shareholder Bonnie L. Lutz has been appointed as Vice-Chair of the American Bar Association (ABA) Tort & Trial & Insurance Practice Section's (TIPS) Animal Law Committee. Ms. Lutz will serve a one-year term for the 2017-18 fiscal year.
The Animal Law Committee (ALC) assembles leading Animal Law attorneys across the nation, with the shared goal of protecting and improving the lives of animals through legal strategy. ALC addresses all issues concerning animals and the law, and looks for innovative ways to use the rule of law to help create a just world for all. ALC also provides opportunities for its members to share their experience and different views on issues that impact animals and our relationship with them.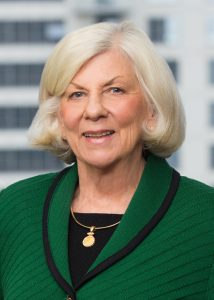 Each year, an individual is selected as Vice-chair who has proven leadership in the practice area of animal law, and who has been consistently involved in the committee's events and in TIPS.
Ms. Lutz has been a committee member since its inception in 2004. In 2015, she was named Chair of the Animal Law Committee.
"From defending veterinarians in litigation to selfless acts of volunteer work, animals have no greater champion than Bonnie Lutz," said Kevin J. Gramling, Managing Shareholder of Klinedinst's Santa Ana office. "For her to be chosen to lead the most prestigious animal law committee in the nation is an honor that is extremely well-deserved. Congratulations, Bonnie."
Ms. Lutz has spent the majority of her legal career defending veterinarians during litigation and providing counseling services for humane societies across California. Having defended over 200 veterinarians in actions before the California Veterinary Medical Board actions, Ms. Lutz is experienced in humane society regulation laws and the California Veterinary Medicine Practice Act.
Within the community, Ms. Lutz is active with numerous veterinary organizations, including the California Veterinary Medical Association and the Society of Animal Welfare Administrators. Her tireless volunteer work, particularly with animal rescue organizations, has also distinguished her as a leader in the animal law field.
Earlier this year, Ms. Lutz received the President's Award from the Southern California Veterinary Medical Association, the largest regional veterinary medical association in the country. This award was given to her in honor of her dedication to the organization, its chapters, PAC, and other SCVMA programs.
Klinedinst congratulates Ms. Lutz on her appointment to Vice Chair of the Animal Law Committee. For more information on Ms. Lutz, please visit:
https://klinedinstlaw.com/profiles/attorney/bonnie-lutz
About Klinedinst
Klinedinst has become the go-to firm for clients across California, across the West, and across the globe. Our litigators, trial attorneys, and transactional lawyers guide clients through every problem, finding solutions at every turn. The firm serves clients from offices in Los Angeles, Sacramento, San Diego, Santa Ana, and Seattle. Whether representing businesses in court, helping negotiate transactions, or handling matters in state, federal, or appellate courts, Klinedinst attorneys help get the job done.