Klinedinst Shareholder Bonnie L. Lutz is the recipient of the 2017 President's Award by Southern California Veterinary Medical Association (SCVMA). The recipient of the prestigious award is chosen by the organization's president for their dedication to SCVMA, the nation's largest regional veterinary medical association.
SANTA ANA, CALIFORNIA – Klinedinst Shareholder Bonnie L. Lutz has been awarded the Southern California Veterinary Medical Association's (SCVMA) 2017 President's Award. For this prestigious honor, the SCVMA President selects an individual who has gone above and beyond in their dedication to the organization, its chapters, PAC, and other SCVMA specific programs.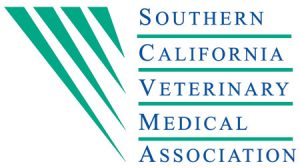 SCVMA is a non-profit professional association and the nation's largest regional veterinary medical association. Made up of more than 1,300 veterinarians across Southern California, it is dedicated to the advancement of animal health and the betterment of the veterinary profession.
"Bonnie is a warrior for the veterinary profession and for its professionals," said SCVMA President Misty Hirschbein, DVM, MS, CVA. "She is in the trenches with us every day. She is a staunch supporter of our profession, a respected ally, and a savior when we are dealing with complaints filed with the veterinary medical board. She is more than deserving of this award."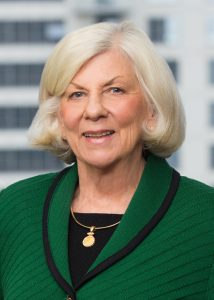 At the 2017 SCVMA Annual Celebration on January 28, 2017, Ms. Lutz was recognized for her unwavering contribution to the education of veterinarians and veterinary team members through her efforts in speaking and authoring articles for the veterinary profession. As an invaluable resource to the practice, she continually addresses issues impacting the veterinary profession.
Ms. Lutz has been defending veterinarians in litigation and administrative actions in addition to providing general counsel services for humane societies throughout California for nearly two decades. She has defended over 200 veterinarians in veterinary medical board actions. Ms. Lutz is an accomplished lecturer and writer and frequently speaks at conferences and seminars.
"Bonnie is a very deserving recipient of this honor," said Peter Weinstein, DVM, MBA, Executive Director of SCVMA. " Not only does she set aside the time to educate and advise our members, but her assistance is always accompanied by passion, a smile and a welcoming anecdote to help veterinarians and the SCVMA. On behalf of SCVMA, Bonnie Lutz is highly admired."
Klinedinst congratulates Ms. Lutz on this very special honor. To learn more about Ms. Lutz, please visit her online biography at: https://klinedinstlaw.com/profiles/attorney/bonnie-lutz
About Klinedinst
Klinedinst has become the go-to firm for clients across California, across the West, and across the globe. Our litigators, trial attorneys, and transactional lawyers guide clients through every problem, finding solutions at every turn. The firm serves clients from offices in Los Angeles, Sacramento, San Diego, Santa Ana, and Seattle. Whether representing businesses in court, helping negotiate transactions, or handling matters in state, federal, or appellate courts, Klinedinst attorneys help to get the job done.