Klinedinst PC announces the elevation of three attorneys to Senior Counsel and Counsel. These attorneys, located across California, are being recognized for their legal skill and service to clients, and truly represent Klinedinst's commitment to individual long-term growth.

SAN DIEGO – Klinedinst is pleased to announce the promotion of three of its attorneys to Counsel and Senior Counsel. These attorneys have been awarded this position due to  their stellar work as well as recognition and appreciation by their peers and clients.
"We are proud to recognize the achievements of our distinguished Senior Counsel and Counsel," said CEO and Founder John Klinedinst. "Their achievement is reflective of their hard work and commitment to representing clients, and I congratulate each of them on this honor."
The firm's new Senior Counsel include: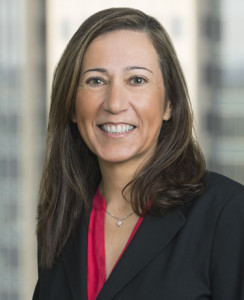 Kristin N. Blake is an important member of Klinedinst's Real Estate, Construction, Land Use, Employment, and Environmental practice groups. Based in Northern California, Ms. Blake represents corporate and insurance clients in a variety of litigation involving land use, real estate professional liability, and construction. She has worked with regulatory agencies including the Environmental Protection Agency, California Regional Water Quality Control Board of Central Valley, and the California Environmental Protection Agency to name a few.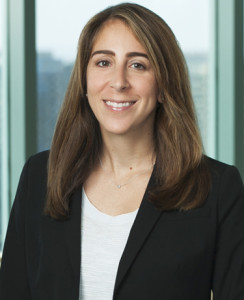 Leah Plaskin Lorenz focuses on professional liability defense, especially in the area of legal malpractice and appellate matters. In her litigation practice, Ms. Lorenz has had significant success in obtaining dismissals through pre-trial motions including demurrers, anti-SLAPP motions, and motions for summary judgment. In 2009, Ms. Lorenz was recognized as a top Young Attorney by the San Diego Daily Transcript.
Klinedinst congratulates Ms. Blake and Ms. Lorenz on their promotions. To learn more about each attorney, please visit:
www.klinedinstlaw.com/profiles/
About Klinedinst
Klinedinst has become the go-to firm for clients across California, across the West, and across the globe. Our litigators, trial attorneys, and transactional lawyers guide clients through every problem, finding solutions at every turn. The firm serves clients from offices in Los Angeles, Sacramento, San Diego, Santa Ana, and Seattle. Whether representing businesses in court, helping negotiate transactions, or handling matters in state, federal, or appellate courts, Klinedinst attorneys help get the job done.