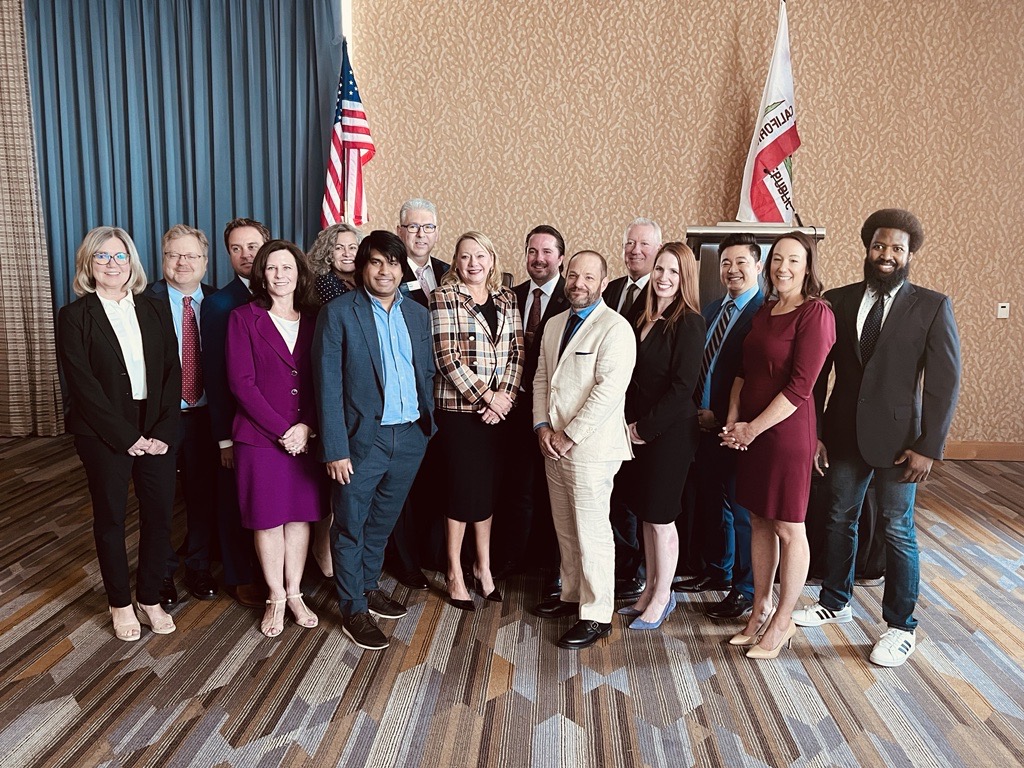 SAN DIEGO, CALIFORNIA – Klinedinst PC Senior Counsel Tara R. Burd has been sworn in as Vice Chair of the California Lawyers Association (CLA). Ms. Burd took the oath during the CLA's Annual Meeting in San Diego on September 17, 2022.

Founded in 2018, CLA is a non-profit professional development organization that supports the advancement of attorneys practicing throughout California. The organization is one of the largest voluntary bar associations in California with over 100,000 members. CLA routinely offers CLE opportunities for their members, in addition to educational seminars and networking opportunities.
Ms. Burd, who is a Certified Specialist in Estate Planning, Trust & Probate Law by the State Bar of California Board of Legal Specialization, is a highly-esteemed professional with an extensive probate and trust litigation background. In her practice, Ms. Burd routinely handles complex trust litigation cases, probate administration, and professional liability defense.
Ms. Burd path to leadership began when she first became involved with The State Bar of California Sections in 2016. She hosted the first annual networking event in San Diego, bringing together real property attorneys and other real estate professionals including agents, brokers, and appraisers. Ms. Burd then joined the State Bar of California's Real Property Law Section's Executive Committee in the Fall of 2016.
In 2018 when CLA was bifurcated from the State Bar of California, the Sections transferred over to CLA, and Ms. Burd's work on the Real Property Law Section's Executive Committee continued. She served as the Real Property Law Section Co-Chair from 2019-2020. In 2021, Ms. Burd was asked to serve the organization's Membership Engagement Committee. From those efforts, the Indian Law Committee, Environment Social Governance (ESG) Committee, and Cannabis Industry Practitioners' Group were formed.
As Vice Chair of CLA for the next year, Ms. Burd plans to evaluate the CLA's impact on its members to better understand their needs. Ms. Burd will be supporting incoming Chair Sabrina Green in her efforts to better serve CLA members, and Ms. Burd hopes to improve peer-to-peer communication and member-to-organization feedback, while taking into consideration the lasting impacts of COVID-19. Ms. Burd will remain a leader of the Membership Engagement Committee to further build the offerings of CLA's new practice area committees, and to continue to evaluate methods to better serve their members.
Klinedinst congratulates Ms. Burd on becoming Vice Chair of the CLA. For more information on Ms. Burd, please review her biography at

https://klinedinstlaw.com/profiles/attorney/tara-burd
About Klinedinst
Klinedinst is the go-to firm for clients looking for litigation, trial experience, transactional representation, and legal counsel. The firm's offices in Irvine, Los Angeles, Sacramento, San Diego, and Seattle service clients across the West, handling matters in California, Washington, Oregon, Nevada, and Arizona. What sets Klinedinst apart is the relationship our attorneys foster with each and every client. Klinedinst lawyers are indispensable strategic partners to business leaders, helping to achieve business objectives and create proactive solutions to resolve the many legal challenges that businesses are confronted with every day. Whether vigorously advocating for business clients in court, or guiding business transactions and negotiations, Klinedinst is the trusted legal advisor to have by your side.