An employment lawyer based in San Diego, Mr. Daugherty appeared in stage productions in Chicago prior to attending law school at Loyola. He now returns to the stage and his love of acting to star in New Village Arts' production of "The Ferryman," where he gets to act alongside his son.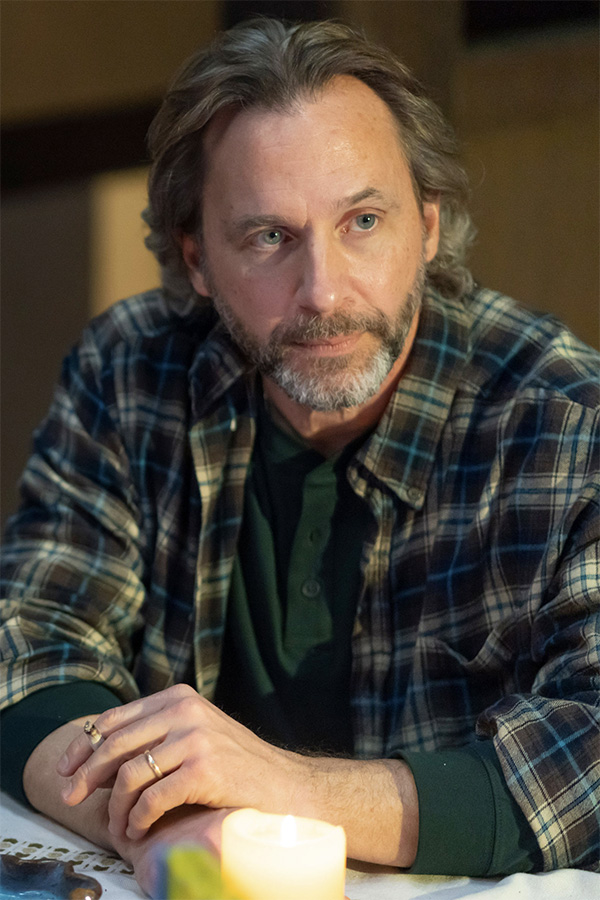 SAN DIEGO, CALIFORNIA – On a daily basis, employment lawyer Thomas E. Daugherty works with clients to provide guidance and counsel on complex employment issues. He also litigates employment matters, often appearing in court to persuade a judge or jury that his client is on the right side of justice. However, Mr. Daugherty is now taking on an additional new role, one that has him persuading an audience in a totally different way.
In the New Village Arts' production of "The Ferryman," Daugherty returns to the stage after a 20-year hiatus as Irish farmer Quinn Carney. This is the show's U.S. premiere after its award-winning runs on both Broadway and where it originated, London's West End. Set during The Troubles, "The Ferryman" tells the story of the family of a former IRA soldier, living in their farmhouse in rural Northern Ireland in 1981. The play received rave reviews when it first opened, and New Village Arts has breathed new life into the production that opens to audiences on February 4, 2023.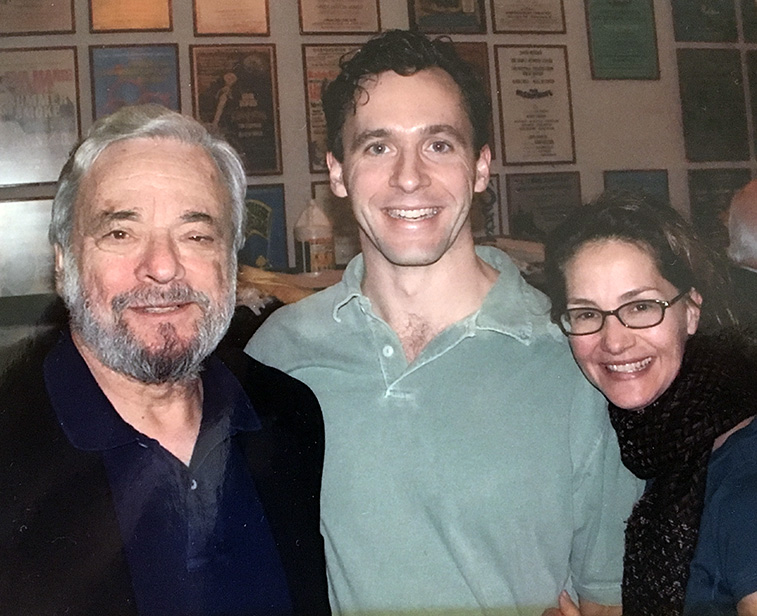 For Daugherty, the return to his theatre roots has been a passion many years in the making. Before attending Loyola University Chicago School of Law, he appeared in multiple productions, playing roles on national tours and in regional and Chicago-area theatres. He performed at the Kennedy Center, the Goodman Theatre, and Chicago Shakespeare, among others. He even met his wife, Jacquelyn Ritz, through acting, and was an active member of Actors' Equity Association.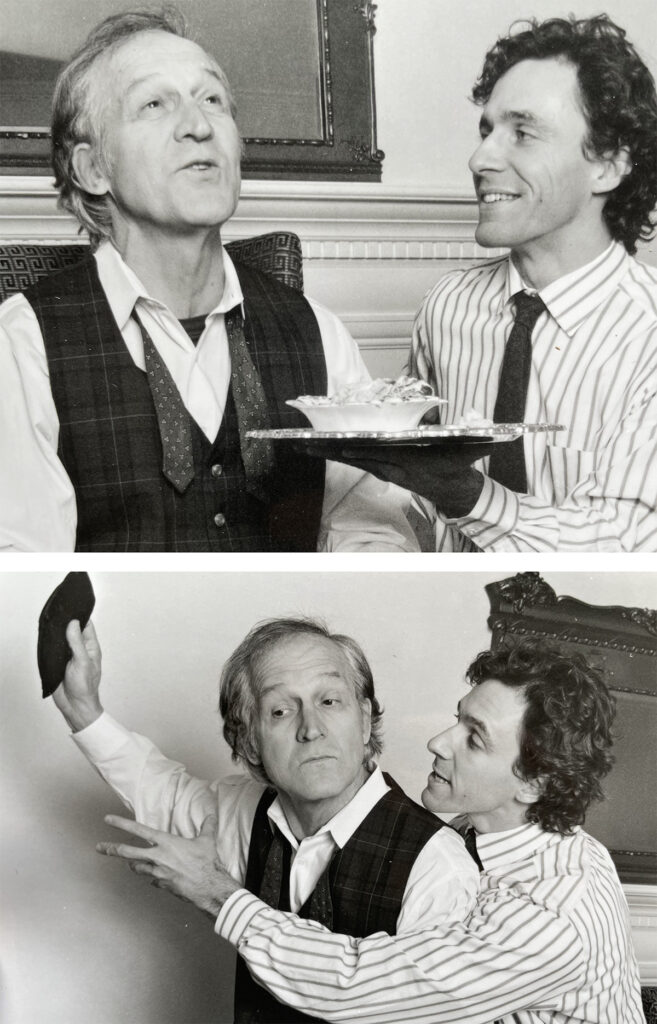 "There really is no feeling like connecting with my character in a play, walking out onto the stage under the lights,and feeling the energy of the audience," said Daugherty, who has been rehearsing for The Ferryman evenings and weekends since December. "Looking back, my time in the theatre was magical. It has certainly helped my work as an attorney. I appreciate being able to get up and give my client's point of view persuasively to judges or opposing counsel, and those are communication skills that I learned night after night on stage. I wouldn't trade that experience, and now I am thrilled to be able to take the stage once more."
When the chance to star in "The Ferryman" presented itself, Daugherty jumped at the opportunity. "This was not a hard decision, and I had the full backing and support of Klinedinst," added Daugherty. "For me, acting is a real passion. I'm so glad to have it back in my life, along with my law practice." Daugherty also appears alongside his son Nick, who has also followed his parents with their love of acting.


With previews about to start, Daugherty sat down with Autumn Sno to answer some questions about his practice, "The Ferryman," and what performing on stage means to him:
AS: At Klinedinst, you litigate and counsel clients in employment law. Tell us about a time where your legal experience helped to ensure that a client's business not only survived a challenge but thrived due to your counsel.
TD: I love what I get to do as an attorney. I work with a lot of family-owned companies, who have grown a business from the ground up and have provided jobs and security for their employees and their families. My clients are working hard to take care of their employees, and to create healthy, thriving workplaces. California employment law is very protective of employee rights, and it is always changing and evolving—which can make it difficult for employers to keep up with all of the new requirements. I help employers keep in step with the law and take care of their employees. When litigation arises, I defend that, too.

One example is a case when a family-owned company, which had been around for over 30 years and had never had an employee lawsuit, had their first employee claim. There were class action and PAGA representative wage-and-hour claims, in addition to claims for wrongful termination and retaliation. The employee was terminated correctly—he had threatened his supervisor, and had to be let go. Unfortunately, there was some significant wage-and-hour exposure, because the company's record-keeping system and meal-and-rest break practices had not kept up with all of the exacting requirements of California law. Active litigation and an adverse verdict would have been financially devastating to the company. Through a pre-litigation mediation, we were able to efficiently resolve the claims, and through counseling and updating the company's policies and practices, we were able to ensure that they were in lockstep with California law, and should not face such a precarious position again.
AS: Before attending and graduating from Loyola University Chicago School of Law, you earned a BFA in Musical Theater from the University of Michigan. You've toured nationally and played leading roles such as MacBeth in Shakespeare's MacBeth and Picasso in Picasso at the Lapin Agile. What first inspired you to become a performer?
TD: I love sitting in the audience of a darkened theatre while actors take the stage to connect and transport us through storytelling. I grew up in a small town in Michigan, and nobody I knew or heard of ever grew up to be an actor. I didn't consider it as a possibility for me. My parents read to me a lot when I was young, and I wonder if my love for theatre grew in part from that—letting my imagination flow as I listened. They also took us to the theatre to see plays and musicals when we'd visit Chicago, which lit me up. I was in plays and musicals all through high school. I loved it all—connecting with the cast and audience and the plays.

When I went to college I was thinking, well, I'll be a teacher or maybe a lawyer, but I was spending all of my time in acting class and doing plays outside of class. Around that same time I became aware of Joseph Campbell, a writer and philosopher, and the message I heard from him was, "Follow your bliss, and your needs will take care of themselves." That sank in. Doing theatre to me was bliss, and so I decided to try to get really good at that, and hopefully, the practical realities of making a living would take themselves. And they did. After school, I moved to Chicago, and had some amazing experiences working in the theatre for about eleven years.

When my wife and I started having kids, the calculus became very different for me. After many wonderful years in the theatre, I made the decision to change course 180 degrees and I enrolled in law school at age 34.
AS: Of all of your theater experiences, what has been your most rewarding role?
TD: It's hard to narrow it down to just one—playing Macbeth at age 24 was pretty mind blowing—it really is good to be the king. I got to do a two-person play with Daniel J. Travanti, an Emmy award-winning actor and childhood idol of mine, who taught me so much. Later, working with Hal Prince, Stephen Sondheim, and my wife (Jacquelyn Ritz), all in the same show ("Bounce," which we did at the Goodman Theatre in Chicago, and then the Kennedy Center in Washington DC) was truly a dream come true. But, my most rewarding to date may well be the one I'm in right now, "The Ferryman." This is the first play I've done in 20 years, and being away for so long has made me appreciate in a profound way what a gift it is to be able to do theatre. That time away, life experience, being a father, and age have changed me, and I'm finding a much deeper connection to the play and my character—at times it's so powerful and overwhelming. The emotional connection in the scene work is really happening—I just need to get out of the way and let it happen. It's also probably the best written play, save some Shakespeare, that I've ever worked on. And I get to do it with my son Nick, who plays my son in the play. It has been an amazing experience so far, and we are still in rehearsals. I can't wait to do it with the energy of an audience.

"The Ferryman" is about family, love, loyalty, duty, betrayal, loss, guilt, freedom, and whether people can really change. The action plays out through a multigenerational family, set in Northern Ireland in 1981, at the height of the Troubles, a conflict that lasted from the late 1960's to 1998. My character, Quinn Carney, was formerly a member of the Irish Republican Army, but walked away from the IRA because he "had enough blood" on his hands. Immediately after he walked away, his brother Seamus disappeared. The play starts ten years after Seamus vanished, and his body has just been discovered in a peat bog, shot, execution-style. In the intervening years, the Carney family had taken in Seamus's wife and son to live with them. Complications ensue. It is a thrilling, epic, contemporary play with a cast of 21 actors, a live baby, a goose, and a rabbit. Trigger warning: there is some violence depicted on-stage—if this were a movie, it would be rated R.
AS: How have your artistic abilities helped you to become a well-rounded attorney?
TD: Acting and theatre is about communicating, and storytelling in a persuasive way—those skills definitely translate to my work as a lawyer. Also, I'm not someone who is naturally extroverted. I definitely feel more comfortable getting up and talking with people, whether it's in court, in mediation, with opposing counsel, with existing or potential clients, or at networking events, because of my work in the theatre.
AS: The arts are a large part of your family's foundation. Your wife is an actor and director. Your son is acting alongside you in "The Ferryman." How do you consistently support each other's creative goals while maintaining a whole other work and school life outside of the arts?
TD: Like many families, we try to maintain a "Go team!" mentality—everybody supporting everyone else's interests and goals to the greatest extent possible. Sometimes that means taking turns with projects, or forgoing projects for the time being, but we try to make sure that everyone gets to pursue their ideas and hopes, while helping to prioritize the essentials, in a fair way. A few years ago, my wife was directing a play that I really wanted to act in, but the timing was not right for both her and me to be away from our kids every night for the entire rehearsal period, so I passed on that one. Right now, my family is really supporting me, because I'm away a lot, either doing legal work, or at rehearsals for the play. But, it's for a limited time, and things will shift again.
AS: If you could tell your 10-year-old creative self one piece of guidance, what would it be?
TD: I don't know that I could take in much guidance at age 10—I mostly just wanted to ride my bike and be Luke Skywalker about then. And frankly, I don't know that my teenage/early twenties self would be any more receptive, but for what it's worth I'd say, find the joy in the journey with the people around you—there is no destination or arrival—goals and accomplishments are always going to evolve and change, but it is the personal relationships along the way that can make whatever you are doing worthwhile.
"The Ferryman" opens February 4, 2023 and plays through March 5, 2023. For tickets and showtimes, visit the official website at:
newvillagearts.org/the-ferryman/
Klinedinst congratulates Mr. Daugherty on this amazing role, and is excited to see the production in person. To learn more about Mr. Daugherty, please visit:
klinedinstlaw.com/profiles/attorney/thomas-daugherty/
About Klinedinst
Klinedinst PC is the go-to firm for clients looking for litigation and trial experience, sophisticated transactional advice, and other solution-oriented legal counsel. Providing legal services across the West, our attorneys are dedicated to fostering trusted relationships with each and every client, to help them achieve their individual goals and objectives. Klinedinst lawyers strive to serve as true business partners, always at the ready to address the legal challenges that businesses are confronted with every day. Whether in court, at the board meeting, or otherwise, KPC is the trusted legal advisor to have by your side.