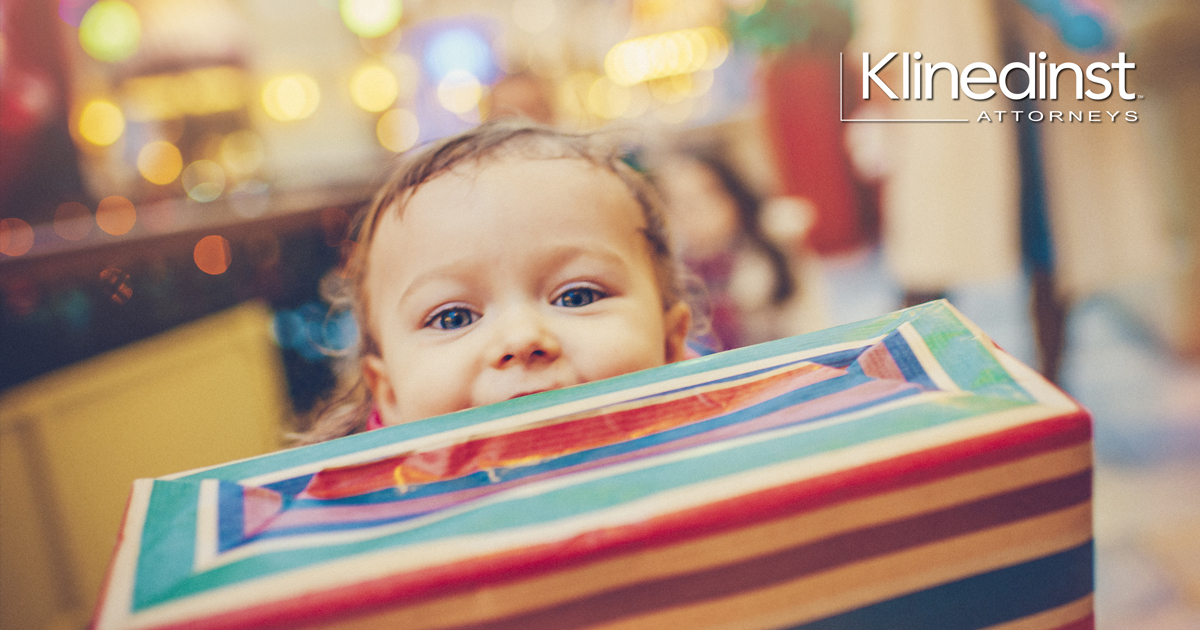 SAN DIEGO, CALIFORNIA – For the ninth straight year, Klinedinst PC will become a National Corporate Donor for Toys for Tots.

Toys for Tots was started by Marine Corps Reserve Major Bill Hendricks in 1947. Hendricks and his wife were searching for a means to help children in need for the holidays. Upon discovering that no organization was setup to do that, Hendricks decided to start his own. That first year, Hendricks and the Marines in his reserve unit in Los Angeles collected and distributed 5,000 toys.
The program was so successful that the Commandant directed all Marine Reserve units to begin their own Toys for Tots campaigns. Walt Disney joined the effort, designing a poster featuring the logo that is still in use today, and Toys for Tots had been transformed into a national community action program.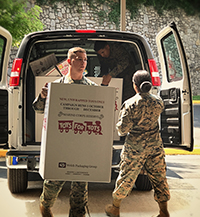 Fast forward to today, and Toys for Tots has become synonymous with the holidays, delivering new presents to America's less fortunate children. Toys for Tots is active in over 800 communities, helping to bring holiday cheer to disadvantaged children across all fifty states, the District of Columbia, Puerto Rico, and the Virgin Islands. Last year, Toys for Tots distributed over 18 million toys to 7 million children.
"We are very pleased to welcome Klinedinst back as a corporate partner of the Toys for Tots Program," said retired Marine Colonel Ted Silvester, vice president of the Marine Toys for Tots Foundation. "With their generous support during the holidays, we will be able to fulfill the dreams of less fortunate children, who otherwise might have been forgotten."
The Marine Toys for Tots Foundation has earned the highest rating (four stars out of four) by Charity Navigator. 96.7% of all donations go directly toward Toys for Tots' goal of providing gifts, books, and toys to the estimated 15 million children living in poverty.
"As a firm, we absolutely believe in the mission and the spirit of Toys for Tots," said Arthur S. Moreau, a former naval aviator who serves as Chief Operating Officer of Klinedinst. "While Toys for Tots has its roots here in Southern California, it does an incredible job of delivering holiday cheer across the entire country. We appreciate the positive impact the organization has on those less fortunate, and are truly honored to be supporting Toys for Tots on behalf of our clients, our employees, and our shareholders."
To learn more about Toys for Tots, and to find out how you or your business can participate in spreading some holiday cheer to kids less fortunate, please visit:
About Klinedinst
Klinedinst has become the go-to firm for clients across California, across the West, and across the globe. Our litigators, trial attorneys, and transactional lawyers guide clients through every problem, finding solutions at every turn. The firm serves clients from offices in Los Angeles, Sacramento, San Diego, Santa Ana, and Seattle. Whether representing businesses in court, helping negotiate transactions, or handling matters in state, federal, or appellate courts, Klinedinst attorneys help to get the job done.