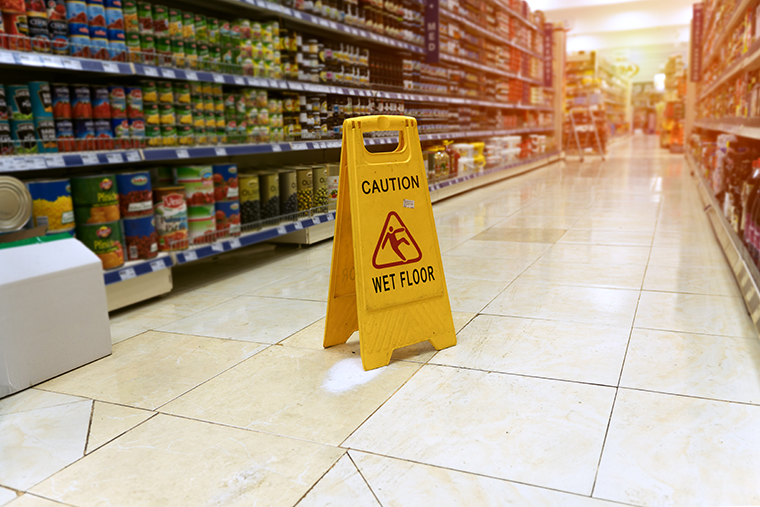 Creating a culture of safety is already a given for retailers.  For the most part, retailers are on the lookout for unsafe conditions and work to fix them right away.  Yet premises liability claims remain an issue.  Although some of these claims are legitimate, many feature ambitious plaintiffs who exaggerate—or worse yet, fabricate—claims against a retailer for ambiguous conditions on its property. The more common these cases become, the more retailers feel the rub:  They are easy targets.
Tackling this issue often comes down to a renewed focus on record keeping. Two of the most useful records to revisit are cleaning logs and incident report.  When maintained properly, these two records help retailers establish the condition of a property before and after an accident.  Although video surveillance helps too, video surveillance is not always available because of expense, the passage of time, or some other circumstance.  Cleaning logs and incident reports, on the other hand, are relatively inexpensive, easy to prepare, and should always be available.
Step 1: Proper Cleaning Logs
Retailers generally have regular cleaning and inspection schedules.  Still, many fail to keep proper logs that chronicle the condition of a property before an accident occurs.  Ideally, these logs will cover any location that customers have access to.  But they are particularly crucial for high traffic locations like restrooms, lobbies, and concessions areas.
If used properly, cleaning logs can play a big role in protecting against premise liability claims.  For example, if an accident occurs in an area that is regularly inspected with a cleaning log, then a retailer can use that log to confirm its routine maintenance schedule and formulate a defense based on lack of notice principles (i.e. no actual or constructive notice of a purported dangerous condition).
Most of these logs can be reduced to an easy checklist.  Still, all of them should confirm:  (1) the area inspected; (2) the date and time of each inspection; (3) the employee performing the inspection; and (4) the result of the inspection (e.g. the area inspected is clean).  Also, when a location needs to be cleaned, these logs should state:  (5) what the problem is; (6) when it was discovered; (7) how it was addressed; (8) when it was fixed; and (9) who fixed it.
Step 2: Effective Incident Reports
Incident reports help retailers collect important information after an accident.  To be most effective, however, these forms need to be easily accessible, ask for the right information, and be simple, clear, and easy to understand.
Information that a retailer should collect varies depending on the severity of the accident and whether an injured party needs medical care.  Regardless, incident reports should ask for:
General information:  The date, time, and location of the accident; name and contact information of any injured party; and the names of the employees who responded to the accident and filled out the incident report.
Employee observations:  The nature of any injuries; description of the accident scene; photos of the scene; and (when applicable) identification of the type of shoes the injured party was wearing.
Statements made by the injured party:  An account of what happened; how the accident occurred; and whether any dangerous condition was observed beforehand.
Witness information:  Names; relationship to the injured party; contact information; and statements.
Medical care summary:  Whether medical attention was accepted or declined; what medical attention was needed; and whether an ambulance was called.
One concern is that gathering this information can be overwhelming, particularly for an employee who is responding to an accident.  So, to help, incident reports should be easy to complete—meaning that pretty much anyone looking at it will know right away how to fill it out. Some points can be covered with a simple check mark answering "yes" or "no."  Other parts, asking for specific information, need ample space to complete.  For example:
Is there an unusual condition observed?  _______ Yes       _______ No
If yes, describe the condition: __________________________________________________________________________________________________________________________________________________
Photos of scene taken? _______ Yes       _______ No
If yes, photos taken by: ____________________________.
Date/time photos taken: _______________.
Was an ambulance called?  _______ Yes     _______ No
A format like this guides an employee through what is important, it is more likely to be filled out properly, and it is more likely to help months or years later when crafting an effective defense.
Step 3: Developing Employee Awareness
A retailer can have perfect cleaning logs and incident reports that ask for the right information, but these records lose their impact if employees fail to collect the necessary details.   For example, statements or photographs are valuable ways to confirm the condition of an accident scene.  But if employees neglect to gather this evidence—either because they ignore it, or don't realize that it is necessary—then retailers are still left with critical omissions.
This requires training.  It requires highlighting for employees why they are performing certain tasks and why they are collecting particular information.  Employees generally know that safety is a priority, but they do not always understand why regular inspections are significant, or how regular cleaning logs can lead to decreased exposure.  Additionally, they do not always know why collecting information after an accident scene is so essential, or how incident reports are used to help establish a defense months or years later.  When employees are prepared and get a sense for why these tasks are so important, then their actions generally take on a greater meaning and the results have greater value.
Investing in employee awareness is worth the extra time.  If done right, more accidents can be avoided and—when they do occur—accidents won't just be about taking down the basics of what happened and moving on.  Instead, employees will understand the value of fully documenting an accident scene and keeping good records.  In the end, that can make all the difference.
About Fred M. Heiser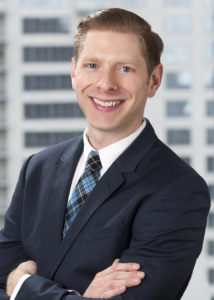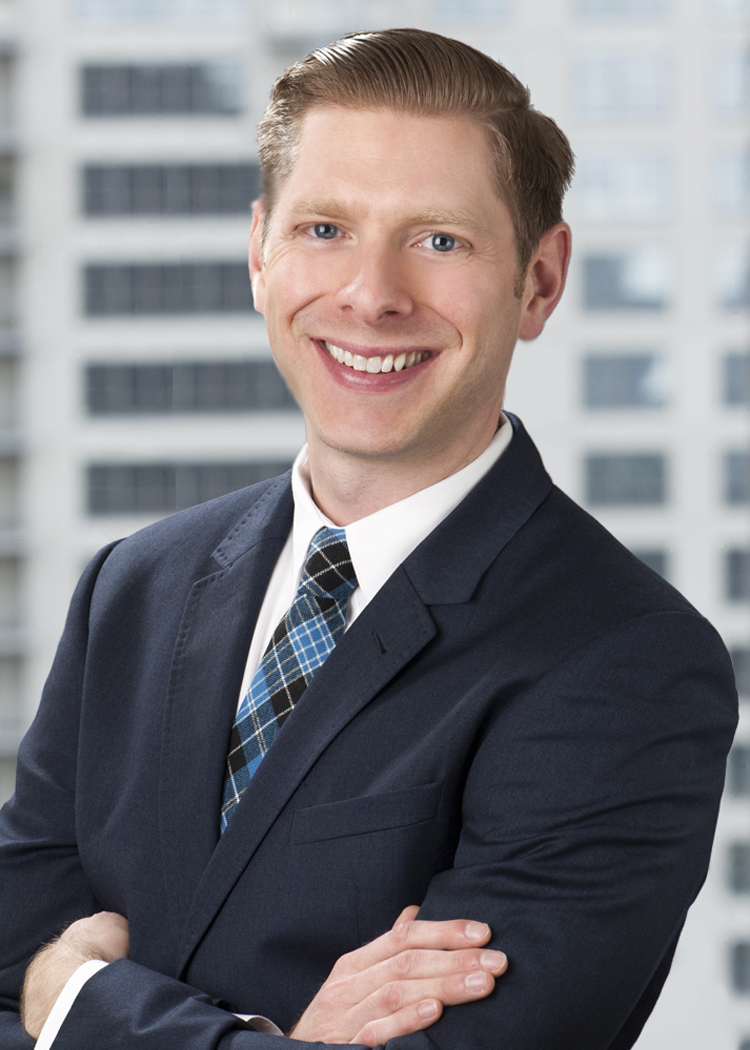 Fred M. Heiser is Counsel in Klinedinst PC's Los Angeles and Orange County offices, and is a Member of the firm's Business and Commercial Litigation, Commercial General Liability, and Employment Practice Groups. His clients include local entrepreneurs, small family businesses, and Fortune 500 companies. Mr. Heiser is regularly called on by general counsel, business owners, and claims representatives to protect their interests and to provide hands-on, strategic, and efficient direction for complex civil cases.  He can be reached at fheiser@klinedinslaw.com
About Klinedinst
Klinedinst is the go-to firm for clients looking for litigation, trial experience, transactional representation, and legal counsel. The firm's offices in Los Angeles, Sacramento, San Diego, Santa Ana, and Seattle service the entire West Coast. What sets Klinedinst apart is the relationship our attorneys foster with each and every client. Klinedinst lawyers are indispensable strategic partners to business leaders, helping to achieve business objectives and create proactive solutions to resolve the many legal challenges that businesses are confronted with every day.  Whether vigorously advocating for business clients in court, or guiding business transactions and negotiations, Klinedinst is the trusted legal advisor to have by your side.