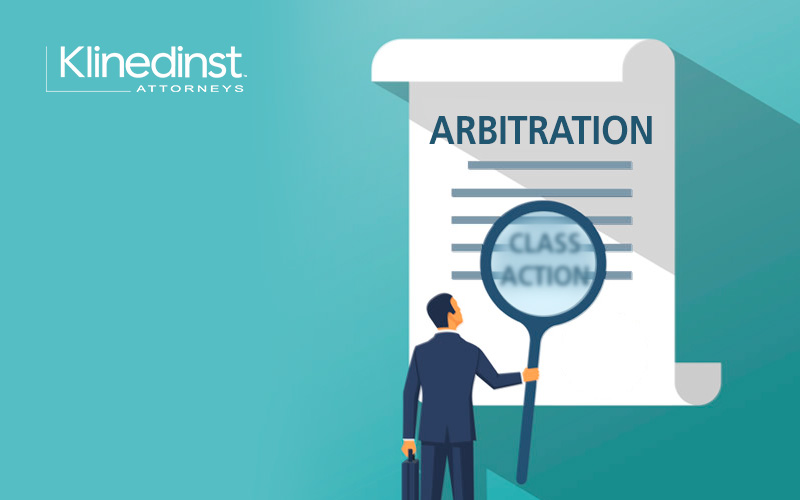 In the case of Lamps Plus v. Varela, the United States Supreme Court gave employers another win in using arbitration agreements to block class action litigation. The Court held that a party cannot compel class arbitration of claims when an arbitration agreement is ambiguous as to class arbitration.
An employee of Lamps Plus filed a class action lawsuit against his employer after a fraudulent federal income tax return had been filed in his name as a result of a data hack and the release of the tax information of approximately 1,300 employees. Lamps Plus moved to compel arbitration of the employee's individual claims under the company's arbitration agreement, and dismiss the class action lawsuit. The federal District Court compelled class arbitration of the claims. Lamps Plus appealed to the Ninth Circuit Court of Appeals, which affirmed the lower court's decision, holding that the arbitration agreement was ambiguous as to the arbitration of class claims, and that as such, the ambiguities should be construed against the employer, which drafted the agreement.
The Supreme Court reversed and held that an ambiguous agreement cannot be the contractual basis for compelling class arbitration: courts may not infer from an ambiguous agreement that parties have consented to arbitrate on a classwide basis. The Supreme Court reasoned arbitration is strictly a matter of consent, and that class arbitration is markedly different from individualized arbitration, and would undermine the most important benefits of individualized arbitration–its informality—and would make the process slower, more costly, and more likely to generate procedural morass than final judgment.
As a result of the Supreme Court's ruling, if class arbitration of claims is to be allowed, the arbitration agreement must expressly provide for it in unambiguous terms. This would seem to foreclose another potential avenue toward class action claims through arbitration agreements.
Employers should consider whether an arbitration agreement with each employee may be right to help resolve future disputes on an individual, rather than classwide basis. If you have questions about whether an arbitration is right for your business, or whether your arbitration agreement is up to date, contact the Klinedinst employment team.
Disclaimer
This article is intended to be for informational purposes only. This information does not constitute legal advice. The law is constantly changing and the information may not be complete or correct depending on the date of the article and your particular legal problem. The use of information from this article does not create any type of attorney-client relationship.
About Klinedinst
Klinedinst is the go-to firm for clients looking for litigation, trial experience, transactional representation, and legal counsel. The firm's offices in Los Angeles, Sacramento, San Diego, Santa Ana, and Seattle service the entire West Coast. What sets Klinedinst apart is the relationship our attorneys foster with each and every client. Klinedinst lawyers are indispensable strategic partners to business leaders, helping to achieve business objectives and create proactive solutions to resolve the many legal challenges that businesses are confronted with every day. Whether vigorously advocating for business clients in court, or guiding business transactions and negotiations, Klinedinst is the trusted legal advisor to have by your side.