Shareholder and Chief Strategy Officer Gregory A. Garbacz has been accepted as a member of the Los Angeles chapter of the American Board of Trial Advocates (ABOTA). Now in its seventh decade, ABOTA members are top-tier trial lawyers, recognized by their peers as exhibiting the highest levels of skill, civility, and integrity.
LOS ANGELES, CALIFORNIA – Klinedinst Chief Strategy Officer and Shareholder Gregory A. Garbacz has been accepted into the American Board of Trial Advocates (ABOTA) as a member of the organization's Los Angeles chapter.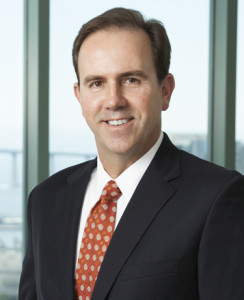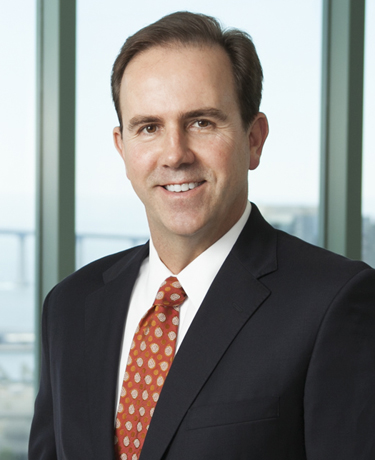 Since 1957, ABOTA has been committed to preserving citizens' right to a jury trial. Through professional education, as well as public awareness, ABOTA promotes the highest ethical and technical standards of practice. Membership in ABOTA is restricted to top-tier trial lawyers who demonstrate the very highest levels of integrity and skill. To even be considered for membership, attorneys must have completed a minimum of ten civil jury trials to verdict as lead counsel, and be approved by votes of both the local and national boards.
ABOTA is a national association of experienced and elite trial lawyers and judges committed to the preservation and promotion of the civil jury trial right provided by the Seventh Amendment to the U.S. Constitution. The organization educates the general public about the value of right to trial by jury and elevates the standards of integrity, honor and courtesy in the legal profession. ABOTA cultivates a spirit of loyalty, fellowship, and professionalism among members and enables trial lawyers as a group to have an active association in the community.
Members of ABOTA are evaluated based on a number of factors, including personal character and honorable reputation. Members represent both plaintiff and defendants in civil cases. Trial attorneys selected display skill, civility and integrity, a willingness to help younger attorneys achieve a higher level of trial advocacy, and a commitment to educate the public about the vital importance of the Seventh Amendment.
"Becoming a member of ABOTA is an incredible honor," said John Klinedinst, Founder and Chief Executive Officer of Klinedinst PC. "Greg has earned this honor through his extensive trial experience and rock solid integrity. He represents the highest ideals of what being a trial lawyer is all about, and we congratulate him on this incredible recognition."
With over 20 years' experience, Mr. Garbacz has significant experience in the courtroom. He has successfully tried civil cases to verdict as lead counsel throughout courtrooms within the state. He focuses his practice on employment, business/class action, professional liability/securities, and real estate/housing discrimination litigation and has handled complex litigation and trials in both state and federal courts. Mr. Garbacz has earned Martindale's  AV-Preeminent rating, and is regularly featured in Southern California Super Lawyers®.
Mr. Garbacz is the fourth Klinedinst attorney to be accepted as a member of ABOTA. Fellow ABOTA members include Kevin Gramling, and Neil Gunny.
Klinedinst congratulates Mr. Garbacz on this honor. For more information on Mr. Garbacz and his credentials, please visit:
www.greggarbacz.com
About Klinedinst
Klinedinst has become the go-to firm for clients across California, across the West, and across the globe. Our litigators, trial attorneys, and transactional lawyers guide clients through every problem, finding solutions at every turn. The firm serves clients from offices in Los Angeles, Sacramento, San Diego, Santa Ana, and Seattle. Whether representing businesses in court, helping negotiate transactions, or handling matters in state, federal, or appellate courts, Klinedinst attorneys help get the job done.