Founder and CEO John D. Klinedinst has been named winner of the 2019 Annual Most Admired CEO Award. Published by the San Diego Business Journal, the award showcases the professional accomplishments and community involvement of San Diego's top business leaders. John, who previously won the award in 2011 and 2017, was recognized for his work as chief executive in the medium-sized, privately-held company category.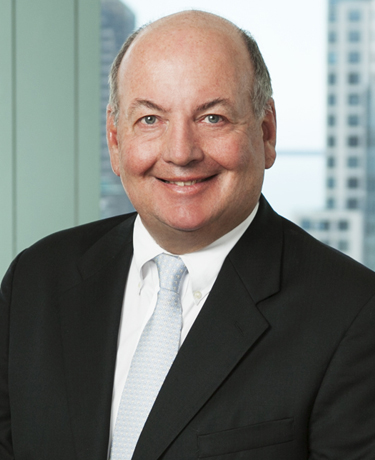 LA JOLLA, CALIFORNIA – Klinedinst Founder and CEO John D. Klinedinst has just been named a 2019 Most Admired CEO by the San Diego Business Journal. The award, recognizing John's stewardship in the medium-sized private company category, was announced June 19, 2019 at a special ceremony held on the La Jolla campus National University.
The Most Admired CEO Award distinguishes chief executives who have a strong vision for their companies, have shown commitment to culture in the workplace, and have made significant contributions to the San Diego community.
"John is absolutely deserving of this recognition," said Arthur Moreau, III, who serves as Chief Operating Officer for Klinedinst PC. "John is a visionary leader who believes in the power of the individual. He truly leads by example, and puts his business background to work every day for the benefit of our employees, our partners, and our clients."

Each year, the San Diego Business Journal receives submissions of Chief Executive Officers who lead businesses, grow revenue, create jobs and provide products and services that boost the region's economy. The San Diego Business Journal then evaluates all submissions and publishes its list of finalists for the award.
Of the dozens of finalists named this year from the business community, only six law firms had CEOs or managing partners that made it through to the finalist round. In recognition for their contributions and accomplishments, every one of the finalists was recognized at the awards ceremony before the winners in each category were announced.
"This is such an incredible and completely unexpected honor," said Klinedinst. "I have been fortunate enough to be in the right place, at the right time. I'm very honored, humbled and proud to be a part of this amazing group of team members and the great work they do, day-in and day-out. My thanks to the San Diego Business Journal for highlighting our amazing business community, and to all of the CEOs making this a terrific place for business to happen."
Klinedinst congratulates John on being the 2019 Most Admired CEO. To learn more about the San Diego Business Journal, please visit:
And to learn more about Mr. Klinedinst, please visit:
About Klinedinst
Klinedinst is the go-to firm for clients looking for litigation, trial experience, transactional representation, and legal counsel.  The firm's offices in Los Angeles, Sacramento, San Diego, Santa Ana, and Seattle service the entire West Coast. What sets Klinedinst apart is the relationship our attorneys foster with each and every client. Klinedinst lawyers are indispensable strategic partners to business leaders, helping to achieve business objectives and create proactive solutions to resolve the many legal challenges that businesses are confronted with every day.  Whether vigorously advocating for business clients in court, or guiding business transactions and negotiations, Klinedinst is the trusted legal advisor to have by your side.