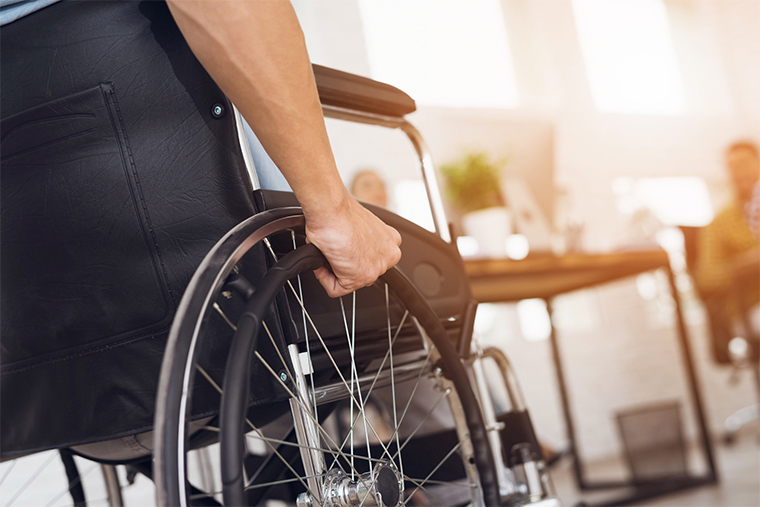 LOS ANGELES, CALIFORNIA – Members of Klinedinst's Los Angeles, Santa Ana, and San Diego offices were proud to support the Disability Rights Legal Center and its 43rd Annual FDR Dinner on September 15, 2018. The event was held at 20th Century Fox Studios, and honored the efforts of leaders in the entertainment, education, civil liberties and business communities in championing disability rights.
The Disability Rights Legal Center (DRLC) is a nonprofit organization that supports the rights of people with disabilities through education, advocacy and litigation. The DRLC strives to set the standard for the enforcement of disability rights and in educating the public that "access is equality." The organization advocates for people with physical disabilities, emotional and mental health disabilities, terminal illness, and children and students with disabilities.
"The 43rd Annual FDR Dinner is an exciting evening for the DRLC and an opportunity to create a space for the entire disability community to know that they are welcome in Southern California and across the country," said Jordan Kough, Executive Director of DRLC. "The night is a celebration of inclusion and accessibility and DRLC's hope that our community becomes a place where our role is diminished so people with all disabilities can feel welcome and included. Thanks to Klinedinst's support… we continue to move the needle on this critical mission."
To learn more about the Disability Rights Legal Center, please visit:
About Klinedinst
Klinedinst is the go-to firm for clients looking for litigation, trial experience, transactional representation, and legal counsel. The firm's offices in Los Angeles, Sacramento, San Diego, Santa Ana, and Seattle service the entire West Coast. What sets Klinedinst apart is the relationship our attorneys foster with each and every client. Klinedinst lawyers are indispensable strategic partners to business leaders, helping to achieve business objectives and create proactive solutions to resolve the many legal challenges that businesses are confronted with every day. Whether vigorously advocating for business clients in court, or guiding business transactions and negotiations, Klinedinst is the trusted legal advisor to have by your side.