SAN DIEGO, CA — Klinedinst's Steven K. Berenson published an article in Law360, a nationally-recognized source for legal news, which clarifies an important issue on the standard of proof a plaintiff must satisfy in "settle and sue" legal malpractice cases, an area of longstanding confusion. The Court's ruling in Masellis v. Law Office of Leslie F. Jenson could represent a shift in the playing field of legal malpractice plaintiffs' cases.
In his published piece, Berenson explores the ruling's implications for defense counsel moving forward, and analyzes the playing field for plaintiffs' attorneys, as proof of settle and sue still remains a formidable challenge, even after the decision made by the California Court of Appeal for the Fifth Circuit. This ruling increases the likelihood of plaintiffs' prevailing in settle and sue legal malpractice cases, and has the potential to alter the existing balance between attorneys and their former clients in malpractice litigation.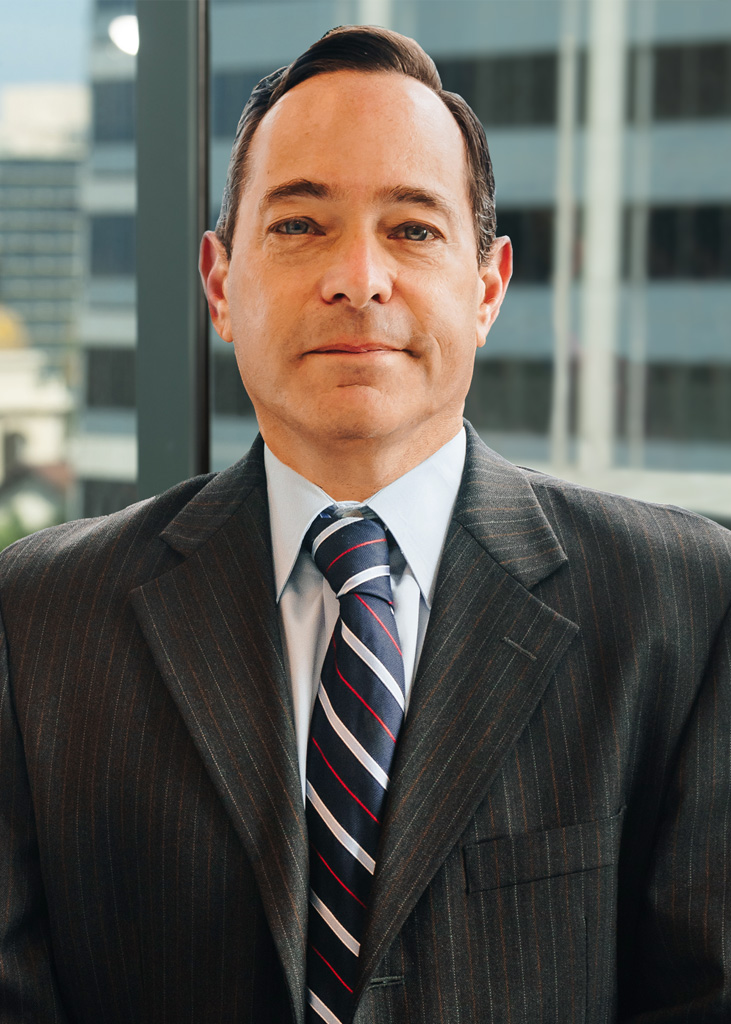 Steven K. Berenson is an experienced Professional Liability attorney and has represented individuals and government entities in state and federal courts in a wide range of matters such as legal ethics, civil litigation, and family law. Mr. Berenson spent two decades as a full-time law professor, where he focused on family law, legal ethics, and veterans' legal issues.
"This ruling is very important in that it clarifies that the preponderance of the evidence standard applies to the causation and damages elements of the tort of legal malpractice," said Heather Rosing, Chairperson of the Klinedinst Professional Liability Department. "Steven's excellent and clear analysis will be tremendously helpful to both legal malpractice plaintiffs and defendants in understanding the implications of this ruling on their matters."
Law360 is one of the most widely-read news sources for lawyers, business leaders, and judges across the U.S. Over 1 million subscribers receive Law360 updates, published on a daily basis. The publication also has more than 40 practice areas, industry, and state sections that cover legislation, regulation, litigation, corporate transactions, and legal industry news.
Read the full article (subscription required) on Law360 here. You can also download the full article PDF without a subscription from here.
About Klinedinst
Klinedinst is the go-to firm for clients looking for litigation, trial experience, transactional representation, and legal counsel. The firm's offices in Los Angeles, Sacramento, San Diego, Irvine, and Seattle service the entire West Coast. What sets Klinedinst apart is the relationship our attorneys foster with each and every client. Klinedinst lawyers are indispensable strategic partners to business leaders, helping to achieve business objectives and create proactive solutions to resolve the many legal challenges that businesses are confronted with every day. Whether vigorously advocating for business clients in court, or guiding business transactions and negotiations, Klinedinst is the trusted legal advisor to have by your side.
This article is intended to be for informational purposes only. This information does not constitute legal advice. The law is constantly changing and the information may not be complete or correct depending on the date of the article and your particular legal problem. The use of information from this article does not create any type of attorney-client relationship.