Lindsey Casillas' analysis of a recent 9th Circuit Court of Appeals decision appears in the Expert Analysis section of Law360. Ms. Casillas' article reviews the court's ruling against Bikram Yoga, and how the elimination of copyright protections for exercise techniques could impact a wide array of businesses.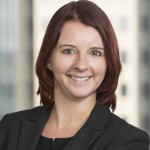 SACRAMENTO – Legal news service Law360 has featured Klinedinst attorney Lindsay N. Casillas in its Expert Analysis section.
In the article, Ms. Casillas discusses the 9th Circuit Court of Appeals' significant ruling definitively stating that Bikram Yoga's compilation of twenty-six yoga poses and two breathing exercises known as the "Sequence," is not subject to copyright protection. Ms. Casillas provides background on the creation of the "Sequence," and details the basis of the Court's decision that the "Sequence" is an idea and not the proper subject of copyright.
This ruling could have far-reaching implications on specialized gyms and exercise businesses built upon sequences, such as gyms and yoga studios. The exercise routines or processes practiced at these establishments may no longer be protected from their competition, and franchise owners who paid fees for exclusive rights may find that exclusivity significantly diminished.
Klinedinst congratulates Ms. Casillas on the publication of this timely and far-reaching Law360 article article. To learn more about Ms. Casillas, please visit:
www.klinedinstlaw.com/profiles/attorney/lindsey-casillas
About Klinedinst
Klinedinst has become the go-to firm for clients across California, across the West, and across the globe. Our litigators, trial attorneys, and transactional lawyers guide clients through every problem, finding solutions at every turn. The firm serves clients from offices in Los Angeles, Sacramento, San Diego, Santa Ana, and Seattle. Whether representing businesses in court, helping negotiate transactions, or handling matters in state, federal, or appellate courts, Klinedinst attorneys help get the job done.