Klinedinst PC is proud to welcome a new powerhouse litigation group, led by Teresa M. Beck. The addition of this legal team greatly enhances the firm's litigation capabilities in key areas, while expanding the firm's representation of clients to matters in Nevada and Arizona.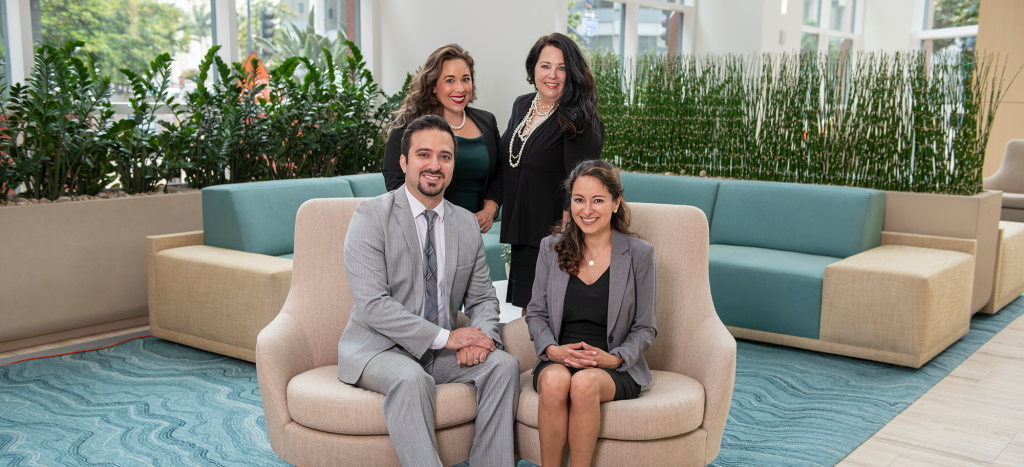 SAN DIEGO, CALIFORNIA – Klinedinst PC is pleased to announce the addition of a new litigation group, led by respected San Diego litigator Teresa M. Beck. Ms. Beck and her team came to Klinedinst from a large 500+ lawyer firm, where they handled employment-related litigation, personal injury defense, construction matters, contracts and civil litigation in courts throughout California, Nevada, and Arizona. Ms. Beck and her team also serve as outside general counsel for several corporations, providing advice on corporate filings, records, franchises, contracts and related services.
"The addition of Teresa and her team is a tremendous complement to our existing practice," said Heather L. Rosing, CEO and President of Klinedinst PC. "Teresa has built a stellar reputation within the legal community for her legal acumen, her service to clients, and her passion for diversity, equity, and inclusion. We are excited to welcome Teresa and her colleagues to our firm."
Klinedinst's newest lawyers include:
Teresa M. Beck has litigated and supervised the litigation of innumerable civil cases over her legal career. Ms. Beck represents a wide variety of clients across California, Nevada, and Arizona. Her clientele includes small and large businesses, non-profits, governmental entities, senior care centers, grocery chains, parking management companies, developers, law firms, insurance companies, and individuals. She comes to Klinedinst as a Shareholder who has received the highest AV®-Preeminent™ rating by Martindale Hubbell in the areas of Litigation and Labor and Employment. She has been featured in San Diego Super Lawyers® each year since 2017, and has also been named Claim and Litigation Management Alliance (CLM)'s 2018 Outside Counsel of the Year for her work on claims and litigation management. Within the community, she is a board member of the American Bar Association's Immigration Justice Project, and Vice President of the Southern California Chapter of the National Diversity Council. Additionally, Ms. Beck is involved with the ABA Section of Litigation's Woman Advocate Committee. She joins the firm as Co-Chair of the firm's Diversity and Inclusion Committee, and will serve as President of the National Conference of Women's Bar Associations in 2022.
Briana M. Pendergrass is Senior Counsel who focuses her practice on commercial litigation and employment law. She also works with clients defending matters alleging breach of contract and fiduciary duty, toxic tort, fraud, defamation, subrogation, premises and products liability, personal injury defense, wrongful termination, and other business disputes. Ms. Pendergrass represents resorts, grocers, retailers, construction companies, staffing agencies, municipal entities, homeowners' associations, and various small businesses of all types, as well as individuals. She is also active in the community, including work with the Claims Litigation Management Alliance (CLM), Lawyers Club of San Diego, and the San Diego County Bar Association (SDCBA). She served as a mock trial docent for the SDCBA's Children at Risk Committee mock trial program, and has also volunteered at the Domestic Violence Clinic for the San Diego Volunteer Lawyer Program.
Grace P. Gower joins as Senior Counsel with a wealth of experience handling cases involving complex matters, including business disputes, contractual disputes, commercial and residential real estate, and construction matters. She has represented business owners, individuals, property owners (commercial and residential), homeowners' associations, developers, general contractors, subcontractors and real estate brokerages and agents. She has represented both healthcare and corporate clients in the defense of general litigation matters during the COVID-19 pandemic. Ms. Gower also has experience in defending tort and casualty actions such as high-value personal injury actions, wrongful death, motor vehicle, and premises liability matters.
Klinedinst PC is pleased to welcome this all-star group of legal professionals to the firm along with legal secretary Patricia Schussler and paralegal Karen Hoey. To learn more about each, please visit klinedinstlaw.com/profiles.
About Klinedinst
Klinedinst is the go-to firm for clients looking for litigation, trial experience, transactional representation, and legal counsel. The firm's offices in Irvine, Los Angeles, Sacramento, San Diego, and Seattle service clients across the West. What sets Klinedinst apart is the relationship our attorneys foster with each and every client. Klinedinst lawyers are indispensable strategic partners to business leaders, helping to achieve business objectives and create proactive solutions to resolve the many legal challenges that businesses are confronted with every day. Whether vigorously advocating for business clients in court, or guiding business transactions and negotiations, Klinedinst is the trusted legal advisor to have by your side.