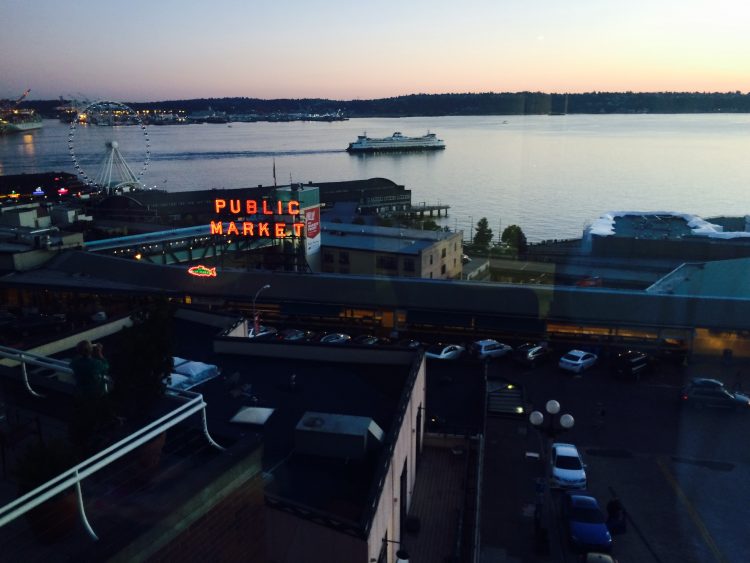 SEATTLE, WASHINGTON – Klinedinst is pleased to announce the opening of brand new offices in the Columbia Center complex in Seattle, Washington.
Located at 701 Fifth Avenue, the new offices of Klinedinst PC provide more room to meet with clients, as well as growth potential in the near future.
"It is a very exciting time to be doing business in Seattle," noted Gregor Hensrude, Managing Shareholder of Klinedinst's Seattle operations. "New and established businesses are moving into and thriving in Seattle, and they need sound legal representation. We are thrilled to expand our operations to match this continually growing demand."
Klinedinst Seattle lawyers provide counseling, litigation, and transactional services to businesses across the Pacific Northwest.
Columbia Center is a 76-story office tower in the center of Seattle's financial district. The tower has the tallest public viewing area on the West Coast and west of the Mississippi. The building holds LEED Platinum® certification and is ENERGY STAR® rated. It is currently the tallest LEED Platinum building in the United States.
In addition to extra capacity for attorneys, the new Klinedinst location features state-of-the-art meeting facilities, as well as an expanded production and reception areas. The new office is located within blocks of the United States District Court, Western District of Washington, as well as the King County Superior Court. It is also within 10 miles of Kirkland, Bellevue, and Seattle-Tacoma International Airport.
"Klinedinst Seattle has grown significantly over the past few years, as we continue to meet the needs of our clientele" added Hensrude, who opened the Seattle office in October of 2015. "Today, Klinedinst assists clients with legal matters throughout the Washington and the West. The firm is primed to help clients protect their interests, whether the venue is across the country or across the globe."
To learn more about the new Klinedinst Seattle please click here:
https://klinedinstlaw.com/seattle
About Klinedinst
Klinedinst has become the go-to firm for clients across California, across the West, and across the globe. Our litigators, trial attorneys, and transactional lawyers guide clients through every problem, finding solutions at every turn. The firm serves clients from offices in Los Angeles, Sacramento, San Diego, Santa Ana, and Seattle. Whether representing businesses in court, helping negotiate transactions, or handling matters in state, federal, or appellate courts, Klinedinst attorneys help get the job done.