Appellate attorney Robert M. Shaughnessy has announced his official candidacy for a seat on the San Diego County Bar Association's Board of Directors. Mr. Shaughnessy's goals include advancing civility within the legal profession, promoting diversity within the law, and lowering the barriers to justice for poor and under-served communities.
SAN DIEGO, CALIFORNIA – Klinedinst Shareholder Robert M. Shaughnessy has officially announced his candidacy for a position on the San Diego County Bar Association (SDCBA) Board of Directors.
Mr. Shaughnessy is running for one of four "at-large" positions up for election, and would serve a three-year term through 2023.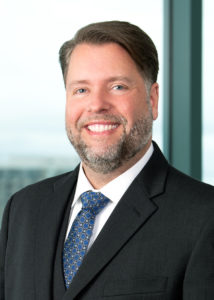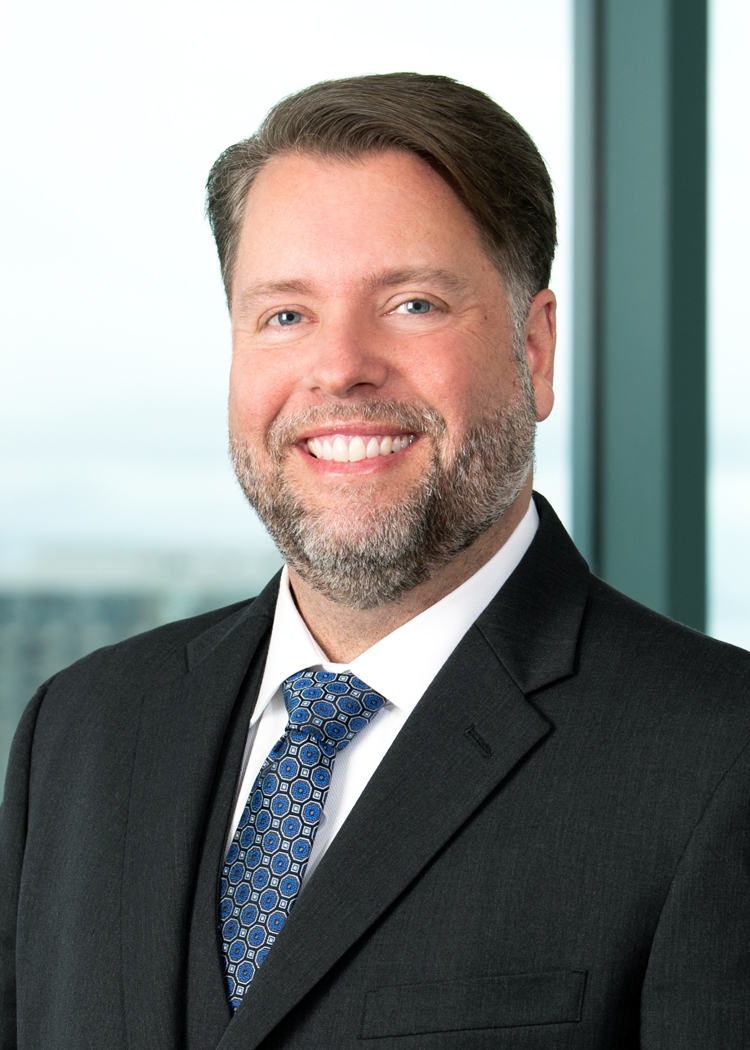 A Certified Specialist in Appellate Law, Mr. Shaughnessy brings nearly twenty years of leadership and involvement in the San Diego legal community. He recently served as Chair of the SDCBA Appellate Practice Section, where he also held positions as Program Chair and Civil Rules Comment Chair. Mr. Shaughnessy is also an appellate attorney volunteer for pro per appellants, and provides procedural guidance for SDCBA's Pro Bono Appellate Practice Workshop.
Mr. Shaughnessy's work both inside and outside the courtroom have not gone without notice. He has earned the respect of his peers, achieving Martindale-Hubbell's highest AV®-Preeminent™ peer review rating. He was also honored in 2019 in San Diego Super Lawyers® magazine, a recognition that fewer than 5% of attorneys in California ever achieve.
In a statement posted to the SDCBA website, Mr. Shaughnessy aims to use his service on the Board to advance civility within the legal profession. "In a divided social and political climate, I believe the legal profession is uniquely positioned to model authentic civility," said Mr. Shaughnessy. "As lawyers we are called to represent clients and their issues. That obligation mandates vigorous advocacy. But this call in no way conflicts with our ability to be mindful, civil, and respectful to each other and the courts. "
Mr. Shaughnessy also aims to lower the barriers to justice for poor and under-served communities. "The SDCBA leads the way with excellent programs like the Civil Appellate Self-Help Workshop, and the Access to Appellate Justice Pro Bono Program. But more is needed," he added. Mr. Shaughnessy would look for ways to work with local organizations and courts to help provide affordable legal services to groups that would otherwise be denied full access to our justice system.
"We are very proud to have someone of Robert's experience and dedication running for the SDCBA board," said Heather L. Rosing, Klinedinst's CFO who served as President of the SDCBA in 2007. "Robert is a proven leader in the San Diego legal community, and one of the best appellate lawyers I have ever seen in action. His all-around contributions to others and the Klinedinst team are immense, and I know that SDCBA members would benefit under his tenure on the Board."
A leader in local, county, and state organizations, Mr. Shaughnessy has developed a wealth of experience in serving diverse membership bases and honing traits needed for effective leadership. He is a founding member of the San Diego Appellate Inn of Court, and serves as Co-Chair of the Civility Committee for the San Diego Chapter of the Association of Business Trial Lawyers (ABTL). Outside of the legal community, Mr. Shaughnessy serves as Board Member to No Limits Limb Loss Foundation, and is a member of several non-profit organizations.
Voting for the 2020 Board of Directors Election officially opens October 15, 2019. Online voting will conclude on November 8, 2019, and all SDCBA attorney members are eligible to vote.
And to learn more about Mr. Shaughnessy and the latest on his candidacy, as well as a FAQ on the election process, click on:
About Klinedinst
Klinedinst is the go-to firm for clients looking for litigation, trial experience, transactional representation, and legal counsel.  The firm's offices in Irvine, Los Angeles, Sacramento, San Diego, and Seattle service the entire West Coast. What sets Klinedinst apart is the relationship our attorneys foster with each and every client. Klinedinst lawyers are indispensable strategic partners to business leaders, helping to achieve business objectives and create proactive solutions to resolve the many legal challenges that businesses are confronted with every day.  Whether vigorously advocating for business clients in court, or guiding business transactions and negotiations, Klinedinst is the trusted legal advisor to have by your side.