Klinedinst PC announces two of its California attorneys have been promoted to Shareholder status. The new Shareholders include Michael W. Carruth and Brian P. Murphy.
SAN DIEGO, CALIFORNIA – Klinedinst PC is pleased to announce the elevation of two attorneys to Shareholder. The new Shareholders include Michael W. Carruth and Brian P. Murphy.
"Michael and Brian are exceptional attorneys, and have become integral members of the firm, " said John D. Klinedinst, Founder and Chief Executive Officer of Klinedinst PC. "Their legal skills, combined with their business skills and ability to connect with clients, have allowed them all to flourish within their respective practices. We are incredibly proud to welcome them as our newest Shareholders."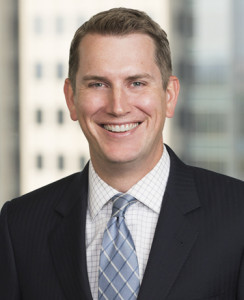 Michael W. Carruth focuses his practice on civil litigation, with an emphasis on complex business and commercial disputes. Located in Klinedinst's Sacramento office, Mr. Carruth has both defended and sought relief on behalf of businesses and individuals in all phases of litigation in state and federal courts. He also actively represents clients in the financial services and lending industry. His diverse practice also emphasizes the defense of traumatic brain injury and other significant injury actions. Mr. Carruth was named a Rising Star, Northern California Super Lawyers® in 2016.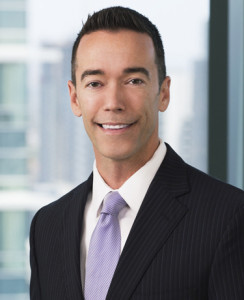 Brian P. Murphy is a seasoned litigator who dedicates his practice on professional liability, as well as foreclosure law. Mr. Murphy has extensive experience defending attorneys from all manner of claims, ranging from simple negligence and fee disputes to fraud and intentional torts. His clients include many respected Southern California attorneys, as well as national lenders and their loan servicing companies. A leader in the local LGBT legal community,  Mr. Murphy serves as the San Diego Leadership Committee Co-Chair of Lambda Legal, the oldest and largest national legal organization whose mission is to achieve full recognition of the civil rights of LBGT community.
Klinedinst congratulates Mr. Murphy and Mr. Carruth on their promotions. To learn more about each of our Shareholders, please visit:
www.klinedinstlaw.com/about/shareholders
About Klinedinst
Klinedinst is the go-to firm for clients looking for litigation, trial experience, transactional representation, and legal counsel.  The firm's offices in Los Angeles, Sacramento, San Diego, Santa Ana, and Seattle service the entire West Coast. What sets Klinedinst apart is the relationship our attorneys foster with each and every client. Klinedinst lawyers are indispensable strategic partners to business leaders, helping to achieve business objectives and create proactive solutions to resolve the many legal challenges that businesses are confronted with every day.  Whether vigorously advocating for business clients in court, or guiding business transactions and negotiations, Klinedinst is the trusted legal advisor to have by your side.