By: Linda M. Toutant
Both San Francisco and San Diego have recently enacted ordinances designed to strengthen and support salary equality. The State of California is following suit.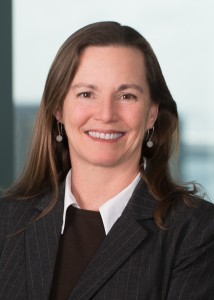 San Diego's equal pay bill, passed July 31, 2017 and effective January 1, 2018, applies only to City contractors and consultants. With the exception of small employers (less than 12 full time employees) or low-money contractors (less than $500,000 in public works contracts), all City contractors and consultants will be required to certify that they are paying their employees equally irrespective of sex or ethnicity, and to provide employees written notification of that policy and practice.
San Francisco's salary history ordinance, adopted July 14, 2017 and which goes into effect on July 1, 2018, will prohibit potential employers from requiring disclosures concerning a job applicant's prior earnings history. The ordinance will also prevent an employer from considering salary history when determining to hire and when setting rates of pay. Employers will also be prohibited from sharing salary history information concerning existing or former employees with new prospective employers without the job applicant's written authorization.
The State of California is also in the process of review of Assembly Bill 1209, proposing to require certain employers to assimilate and publish information relating to "gender pay differentials." The bill has passed in the house and is in committee review at the senate. It will require large employers (250 or more employees) to publish information concerning any differences between the mean and median salaries of male and female exempt employees in the same job category, and is proposed to become effective July 1, 2019 with publication due July 1, 2020.
Assembly Bill 168, similar to the San Francisco salary history ordinance, has also passed the California house and is under review by the senate. It too proposes to prohibit inquiry into a job applicant's salary history, and use of historical information to set pay rates.
Equal pay is the law in California; pay differentials based upon an employee's sex are prohibited. Cal. Labor Code 1197.5. As clarified in an amendment to the California Equal Pay Act effective January 1, 2017, prior salary history does not, by itself, justify any disparity in employee compensation. Cal. Labor Code 1197.5(a)(3).
If you have any questions about the equal pay ordinance, you may contact Linda M. Toutant of Klinedinst. 213.406.1100 or ltoutant@klinedinstlaw.com.
About Klinedinst
Klinedinst has become the go-to firm for clients across California, across the West, and across the globe. Our litigators, trial attorneys, and transactional lawyers guide clients through every problem, finding solutions at every turn. The firm serves clients from offices in Los Angeles, Sacramento, San Diego, Santa Ana, and Seattle. Whether representing businesses in court, helping negotiate transactions, or handling matters in state, federal, or appellate courts, Klinedinst attorneys help to get the job done.