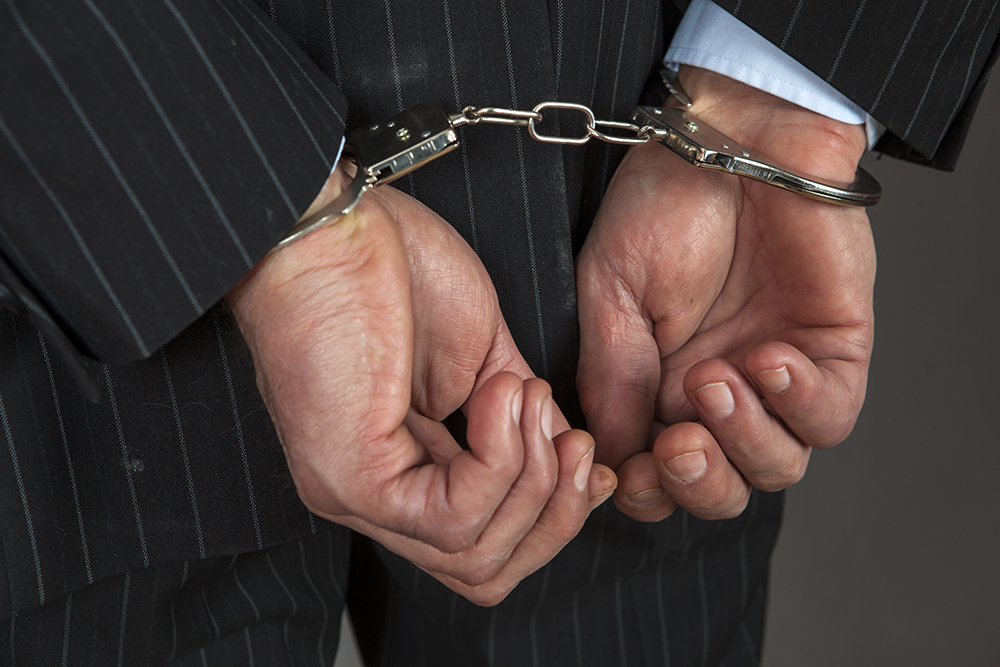 By: Earll M. Pott
In representing criminal defendants in sentencing hearings, it is a rare day when a client does not ask me to urge the court to allow him to remain out of custody so that he can work, make money, and hasten the payment of restitution to the victims. In many cases, this argument is more aspirational than realistic. Where the economic loss is high and the gain has been wasted on trinkets, travel, gambling, or drugs, there is often little chance that the victims will be made whole regardless of sentence. An investment broker, for example, might work every minute of his remaining productive life and still not be able to pay back millions of dollars lost in a Ponzi scheme that spanned over several years.
Nevertheless, white collar defendants resourceful or lucky enough to operate a profitable business or retain high dollar employment at the time of sentencing may still have an opportunity to make meaningful restitution payments to their victims – an opportunity which can be obliterated by a prison sentence that torpedoes the defendant's business or employment prospects. In those cases, shouldn't the court take such circumstances into consideration in sentencing? This question needs to be posed with great care.
As the Tenth Circuit Court of Appeals recently demonstrated in United States v. Sample, 2018 U.S. App. LEXIS 24164, August 27, 2018, courts remain exceedingly resistant to leniency in sentencing based in any way on a defendant's perceived ability to pay, even when the promise of restitution appears realizable and probation and repayment is expressly endorsed by victims.
Sample, a licensed investment advisor and registered broker, operated two investment funds from which he diverted over a million dollars for his personal use. He covered up his fraud by issuing false quarterly and monthly statements, misleading emails, and phony tax reports to investors. He pled guilty to one count of mail fraud under 18 U.S.C. section 1341 and two counts of wire fraud under section 1343.
Faced with a sentencing recommendation of 78 to 97 months imprisonment, Sample argued for probation, based on his unblemished record, demonstrated remorse, and the extenuating circumstances of the stress brought on by the 2008 financial collapse and his struggles with drug abuse, divorce, and coming to terms with his sexuality. Additionally, at the time of his sentencing, Sample was sober and gainfully employed, making a six-figure salary. He had already paid over $60,000 in restitution and promised more if he could retain his job.
Notably, the sentencing judge appeared to discount Sample's statements as merely the usual "right things" most defendants said at sentencing and focused instead on Sample's ability to pay restitution. Nevertheless, citing every victim's desire to get their money back, the judge stated, "A prison term would end the current job that you have, with no guarantee that you would have this job or one like it when you got of jail. I want you to keep your job, because I want you have a good job to pay these victims back." The judge then granted Sample probation.
The Court of Appeal overturned the trial court's sentence as substantively unreasonable despite acknowledging that "a district court's sentence is substantively unreasonably only if it is arbitrary, capricious, whimsical, or manifestly unreasonable." The Court took aim at the trial court's "implicit suggestion that if the defendant were poor and unemployed, he might get a prison term." Citing several published and unpublished cases castigating trial courts for favoring defendants with white collar or privileged backgrounds, the Tenth Circuit court held, "the district court's reliance on Sample's salary as overriding all other sentencing considerations exceeded the bounds of permissible choice."
Whether the Court of Appeal correctly characterized the lower court's "reliance on Sample's salary" is open for debate. While the trial court acknowledged that "it might be doing something different" if Sample did not have "his current job and ability to make these payments," the judge also stated that Sample's ability to make restitution was just "one of the reasons" she was willing to place him on probation. The judge cited several of those other reasons, including Sample's lack of a criminal record, conduct on pretrial release, and acceptance of responsibility. (And the Defendant's sentencing memorandum offered several more.) Yet even if the appellate court went out of its way to mischaracterize the lower court's decision, the opinion highlights the antagonism defendants are likely to face where their proposed disposition carries the slightest whiff of favoritism toward the well-to-do. As the Tenth Circuit roundly stated, and as press reports gleefully repeated, "Our system of justice has no sentencing discount for wealth."
To date, no other Circuit Courts have expressly considered whether a judge abuses her discretion in considering a defendant's ability to pay restitution in granting probation. However, both the Ninth and First Circuits have held that a court's purported failure to consider the defendant's opportunity to make restitution in ordering a prison sentence is decidedly not an abuse of discretion. See United States v. Treadwell, 593 F.3d 990, 1012 (9th Cir. 2010)[noting the trial judge's skepticism regarding the defendant's sincerity and dismissing defendant's argument as bordering on "frivolous"]; and United States v. Mueffelman, 470 F.3d 33, 40(1st Cir. 2006) ["Any notion that the district judge acted unreasonably would be hopeless. Restitution is desirable but so is the deterrence of white-collar crime (of central concern to Congress), the minimization of discrepancies between white- and blue-collar offenses, and limits on the ability of those with money or earning potential to buy their way out of jail."].
In light of the courts' apparent overriding concern that they not appear to be favoring the wealthy in the disposition of criminal cases, requests for probation or alternatives to imprisonment need to be amply supported by arguments other than simply the opportunity to pay restitution afforded by a non-custodial sentence. However, where the opportunity for repayment is realistic, supported perhaps by a good faith payment pre-sentence and victim impact statements, and the disparity between probation and the recommended sentence is not too great, the goal of swifter restitution payment should still be raised. After all, Title 18, section 3553(a)(7) expressly provides that the need to provide restitution to the victims is one of the factors the sentencing court is to consider. Counsel simply needs to ensure that the defendant's ability to pay restitution is not, and does not appear to be, the linchpin of his sentencing position.
Disclaimer
This article is intended to be for informational purposes only. This information does not constitute legal advice. The law is constantly changing and the information may not be complete or correct depending on the date of the article and your particular legal problem. The use of information from this article does not create any type of attorney-client relationship.
About Klinedinst
Klinedinst is the go-to firm for clients looking for litigation, trial experience, transactional representation, and legal counsel. The firm's offices in Los Angeles, Sacramento, San Diego, Santa Ana, and Seattle service the entire West Coast. What sets Klinedinst apart is the relationship our attorneys foster with each and every client. Klinedinst lawyers are indispensable strategic partners to business leaders, helping to achieve business objectives and create proactive solutions to resolve the many legal challenges that businesses are confronted with every day. Whether vigorously advocating for business clients in court, or guiding business transactions and negotiations, Klinedinst is the trusted legal advisor to have by your side.