By Harold Trimmer and Earll Pott, Klinedinst PC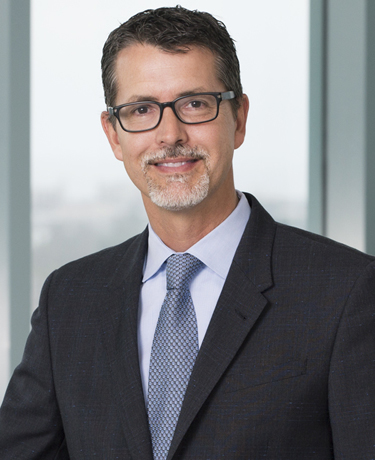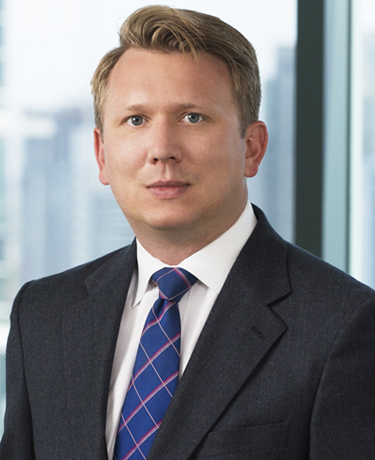 Federal law permits the Government to freeze assets pretrial of those accused of fraud. You would be hard-pressed to find debate regarding the Government's power to freeze assets pretrial that are the direct product of the alleged fraud or traceable to the alleged fraudulent conduct.
In recent years, however, the Government has increasingly used the broad language in 18 USC 1345(a)(2) to justify pretrial seizure of so-called "clean" assets, or those which are untraceable to the alleged fraud, but are of equivalent value to the monies earned from the alleged bad conduct. The Government has asserted its right to freeze clean assets, even when those assets were needed to pay the accused's attorneys.
That was, until the Supreme Court's recent decision in Luis v. United States, No. 14-419, slip. op. (US Sup. Ct., March 30, 2016).
In a welcome 5-3 decision, the U.S. Supreme Court has held that an accused has a Sixth Amendment right "to use her own 'innocent' property to pay a reasonable fee for the assistance of counsel."
In Luis, a federal grand jury indicted Sila Luis in a massive Medicare fraud case in 2012. The Government alleged that Luis was engaged in a conspiracy to pay kickbacks to patients enrolled in Luis's home healthcare companies. The indictment also demanded a criminal forfeiture of nearly $45 million, which far exceeded the defendant's net worth.
Prior to the grand jury issuing that indictment, the Government moved ex parte for a temporary restraining order of Luis's assets in a separate civil action. In the motion, the Government argued that 18 USC 1345(a)(2) permitted it to not only freeze assets that were the direct product of or traceable to the fraud, but also clean assets that were not traceable to the alleged fraudulent conduct. The Government argued that the restraining order was necessary to preserve assets that the Government would be able to recover if Luis were convicted. Even though a grand jury had not yet determined there was probable cause to indict Luis, the District Court agreed with the Government and froze all of her assets without any notice.
Post-indictment, Luis moved to modify the civil restraining order to allow her access to "untainted funds" in order to fund her defense. Luis argued that by denying access to these untainted funds, her Fifth and Sixth Amendment rights would be violated. In support, her counsel presented evidence that Luis' companies had substantial revenues from non-Medicare sources totaling at least $15 million. Luis argued that the Fifth and Sixth Amendments required that these untainted funds be exempt from any pretrial forfeiture, so that the accused could pay for an attorney of his or her choosing. The District Court rejected Luis's arguments, concluding there was no Sixth Amendment right to use untainted funds to pay for the counsel of her choice. In explaining its decision, the lower court compared Luis to a bank robber, stating:
"The reason the bank robber is not permitted to use the $100,000 to hire a lawyer is obvious. The money does not belong to him. But suppose the bank robber in the example above spent the $100,000 that he stole. It just so happens, however, that he has another $100,000 that he obtained legitimately. Should his decision to spend the $100,000 he stole mean that he is free to hire counsel with the other $100,000 when Congress has authorized restraint of those substitute assets? The reasonable answer is no. The bank has the right to have those substitute, untainted assets kept available for return as well. Therefore, […] the most reasonable conclusion is that there is no Sixth Amendment right to use untainted, substitute assets to hire counsel. (United States v. Luis 966 F.Supp.2d 1321, 1334 (S.D.Fla. 2013).)"
Luis promptly appealed to the Eleventh Circuit Court of Appeals, which affirmed the decision. The United States Supreme Court granted certiorari and on March 30, 2016, reversed the Eleventh Circuit and the District Court's decisions. In a five to three decision, Justice Breyer delivered a plurality opinion, which repeatedly emphasized the fundamental right to counsel in criminal cases, noting: "We nonetheless emphasize that the constitutional right at issue here is fundamental: '[T]he Sixth Amendment guarantees a defendant the right to be represented by an otherwise qualified attorney whom that defendant can afford to hire.'" (Luis v. United States 578 U.S. ___ * 5 (2016) [citations omitted].)
After acknowledging the limits of an accused's right to counsel of her own choice and the Government's right to freeze tainted funds pretrial, Justice Beyer explained that the assets at issue in Luis were innocent "[a]nd that distinction makes a difference." (Ibid.) The court explained that the $15 million in non-tainted funds were different than "a robber's loot, a drug seller's cocaine, a burglar's tools, or other property associated with the planning, implementing, or concealing of a crime" and thus Luis never lost her property right in those funds. In the end, the Supreme Court held that the Sixth Amendment, as a practical matter, required these innocent funds to be available to fund a person's defense. Otherwise, Justice Beyer explained, the snowball effect of the pretrial seizure of assets "could well erode the right to counsel to a considerably greater extent than [the Court] have so far indicated … [and] would unleash a principle of constitutional law that would have no obvious stopping place." (Id. at 14.)
After years of eroding a criminal defendant's access to counsel of his or her choice, the Luis decision makes clear that the Government's efforts to seize untainted monies pre-trial cannot violate a defendant's Sixth Amendment right to counsel. The decision is a departure from the Court's recent decision in Kaley v. United States, where the Supreme Court declared that a criminal defendant has no right to use proceeds of their alleged crimes to pay a lawyer. Experts predict the Supreme Court will continue to roll back the restrictions it has placed on an accused Sixth Amendment right to counsel.
Harold Trimmer's practice focuses on professional liability, general civil litigation, as well as white-collar criminal defense and related matters. Mr. Trimmer has also defended individuals in state and federal criminal actions, including political corruption investigations, military procurement fraud, investment fraud, and other complex criminal matters. Earll Pott is a Shareholder whose practice is focused on white-collar criminal defense and related matters, professional licensing litigation, professional liability defense, complex federal and state civil business litigation, and state court criminal proceedings of all kinds, including cases alleging murder, arson, extortion, vehicular manslaughter, fraud, embezzlement and sexual assault. Both attorneys regularly appear in federal and California courts.